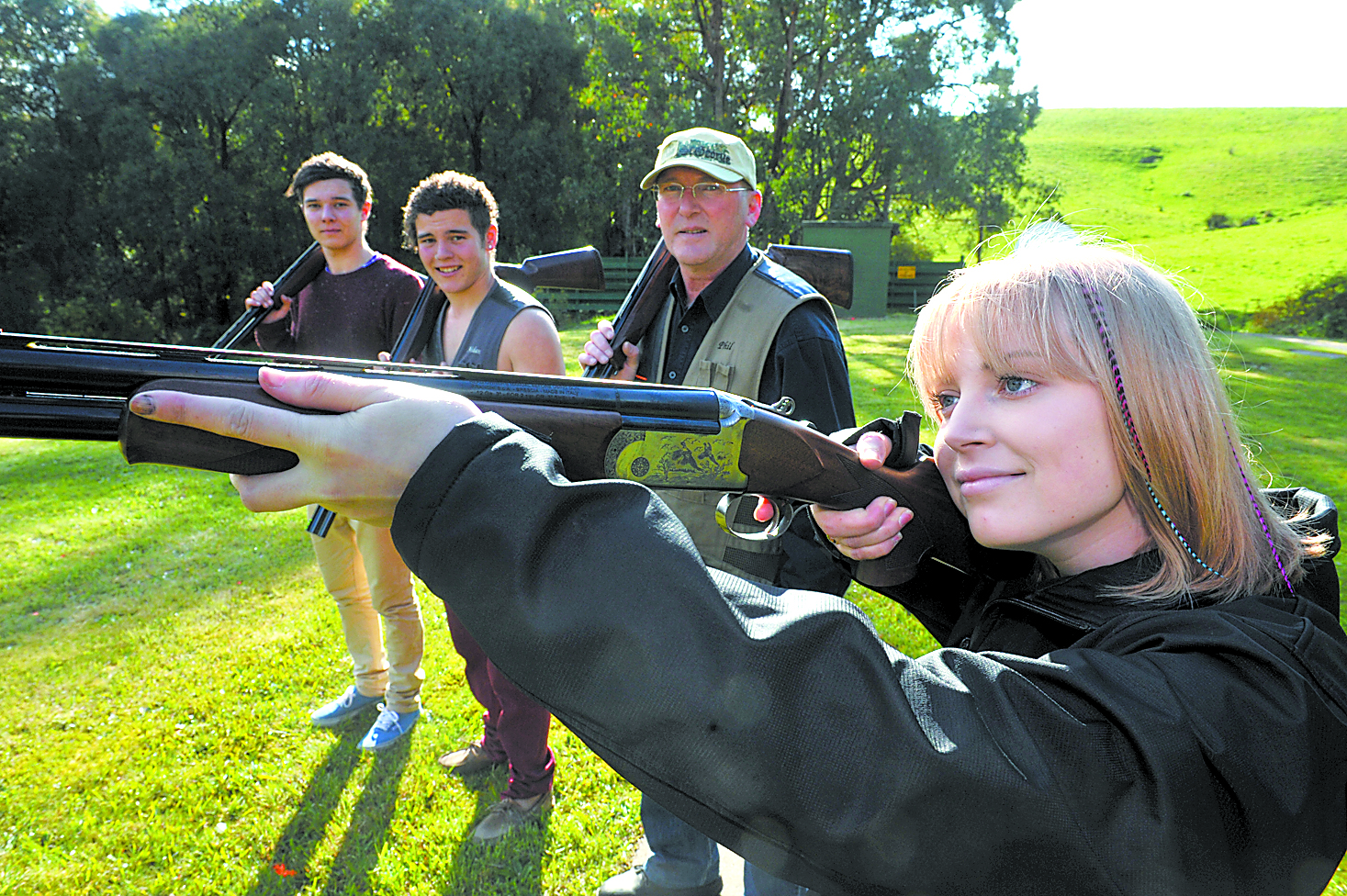 shooting
By Sam Darroch
SHOTGUNS are seldom considered family friendly but Field and Game Australia is targeting a change to the shooting paradigm.
With an impeccable safety record and a growing contingent of women and children among the male ranks at the Morwell and Moe branches of FGA, the sport is shedding its traditional 'huntsman' image.
The club will hold a free clay target shooting "come and try" day on Sunday from 11am at its Hernes Oak Marretts Road facility, and FGA board member Rick Foster said it would be a chance for the public to view firearms in a positive light.
"People have bad vibes about guns but this is an opportunity for people to see that not everything (you read) stacks up," Foster said.
"It's about showcasing the sport; there is a lot of bad public relations out there about firearms and this is a chance to come and see what a safe family environment this is and what a challenging sport it is."
Participants on the day will receive firearm handling instructions and shoot at clay targets, which simulate live game, under the supervision and guidance of experienced shooters.
After taking up field and game six months ago with Morwell FGA, Blair Thompson is now part of an increasing pool of female shooters and said the sport was accessible for everyone.
"A lot of people think it's only a male sport and think 'oh no, guns' but there is a lot more to it and it is an enjoyable sport," Thompson said.
"I think women should do it; I love that it's a real family-oriented sport and it doesn't matter what your age or your ability is, you can get out and have a shot."
FGA is also heavily involved in environmental conservation and currently heads the largest private wetland conservation program in Australia which sees the organisation regenerate degraded wetlands and return them to health.
"There's people and animal welfare groups that didn't see the conservation partnership with hunting; people couldn't get their head around that you could be a hunter and a conservationist at the same time," Foster said.
"Most people would recognise us as a hunting organisation and something that takes part in target shooting, but we've got a very strong environmental and conservation wing."
Forty punters went along to the come and try day last year and Morwell FGA vice president Phil Thompson was hoping for a similar outcome on Sunday.
He described the sport as "golf with a shotgun" and said that on the day people would get a chance to shoot a variety of clay targets.
The club holds practice shoots on Wednesday nights with competition on the first Sunday of every month drawing 60-70 shooters on each occasion.
For more information phone Rick Foster on 5163 1494 or 0427 631 494.