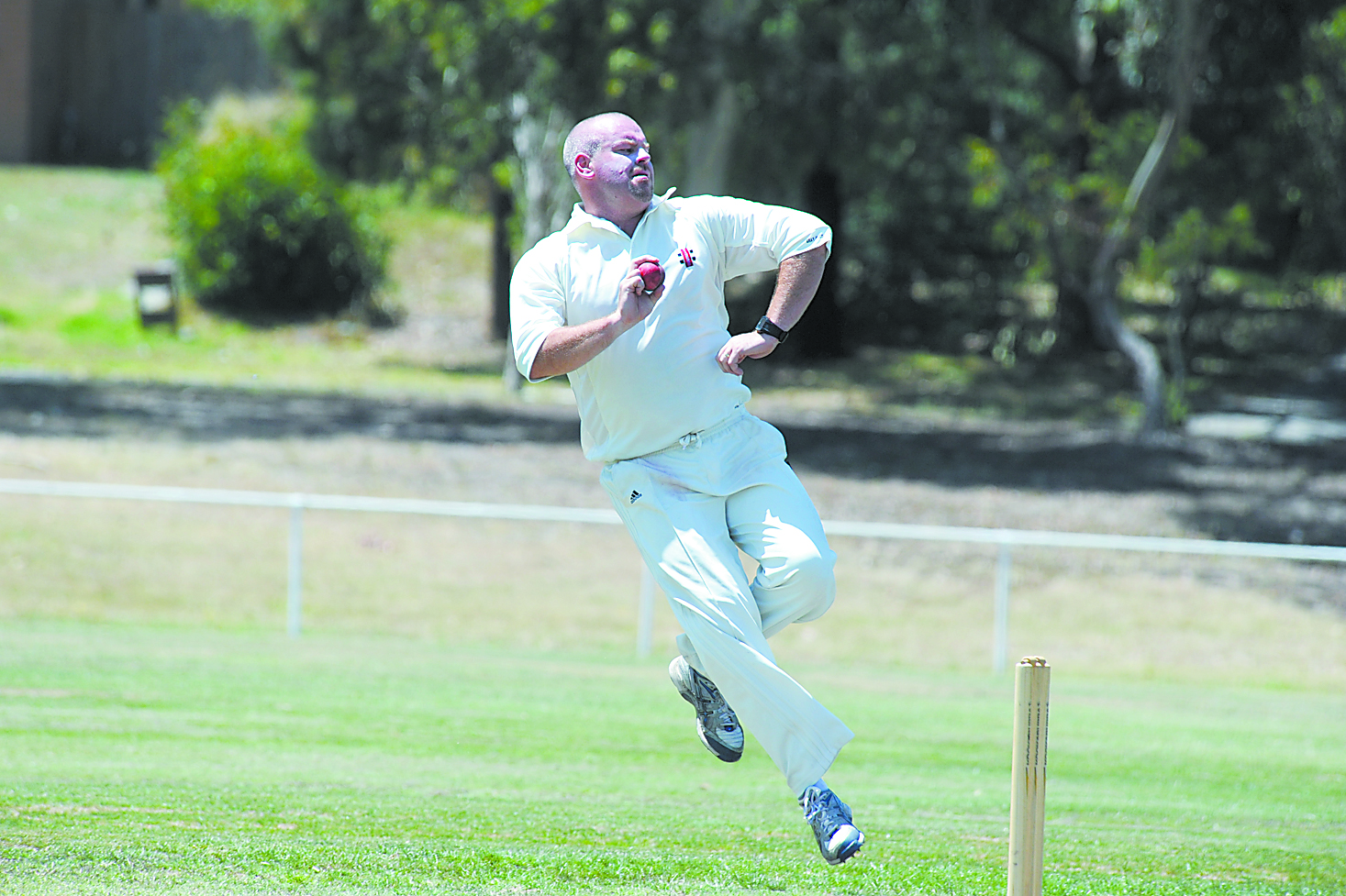 TDCA
By Gavin foenander
The Traralgon District Cricket Association's Neilsons Builders Cup looks set for another bumper year as most punters are predicting an even competition.
Sides that did not make the finals last season have been actively recruiting and building their teams for an assault on the flag.
The big teams to watch for 2012/13 are MTY Raiders and Ex Students; both outfits failed to figure in finals action last year but many predict they will be strong premiership contenders.
Here is a brief look at the clubs and their season prospects:
Cats
2011/12 ladder position: second – grand finalists – runners-up.
Captain: Michael Bloomfield.
Recruits: Jarrod Swift – all rounder (Alberton league).
Departures: Ben Richardson (Western Australia), Rory Hare – top order batsman (clearance to Ex Students pending).
The big question is can Cats overcome their grand final drubbing and continue their home and away form from last season?
The loss of Rory Hare will leave a hole in the top order but Jarrod Swift will be keen to make an impact. Cats' two English recruits Jack Marshall and Dan Nicholls are both back and this will push them to another top four finish.
Prediction: Fourth.
Centrals
2011/12 ladder position: sixth.
Captain: Dean Rode.
Recruits: Brenton Ould – bowler (LDCA), Jamie Hall (returning).
Departures: George Cherion (England), Nathan Freitag (Casey).
Centrals just missed playing finals last season and its chances will hinge on whether Nathan Freitag is in Melbourne for the whole year. The rumoured return of Steve Hazelman would be a huge boost, while Jarrod Allan, who is Centrals' best player, will have to continue his form from last year.
Prediction: Fifth.
Ex Students
2011/12 ladder position: fifth
Captain: Lee Stockdale.
Recruits: Lee Stockdale- top order batsman/off spin bowler. Jordon Gilmour – top order batsman from Casey. Rory Hare batsman from Cats.
Departures: Luke Hendersen last year's captain.
The Sharks are the must watch team this year and boast the biggest membership and facilities.
Can new Captain Lee Stockdale bring success to a side that has gone 13 years without an A grade premiership? With Michael Warne, Barney Webber and Rob Voss the Sharks are odds on to make finals.
Prediction: First.
Gormandale
2011/12 ladder position: first – premiers.
Captain: Adrian Burgiel.
Recruits: Chris Bell – young all rounder (Maffra).
Departures: Scott Aitken (Imps).
The Tigers go into the new year after a low key pre-season.
An injury to Will Cheatley is a huge blow and he will not be back until near Christmas. The Tigers' top six is still formidable while Shaun Barbour and Adam Brady will spearhead the bowling.
Prediction: Second.
Traralgon Imperials
2011/12 ladder position: ninth
Captain: Brad Sizeland.
Recruits: Danny Hegarty – keeper/batsman, Scott Aitken – all rounder (Gormandale), Jordan Pearce – bowler (Moe), Aaron Johnstone – bowler (Moe), Harry Warwick – batsman/off spin bowler (England), Col Scammell – coach.
Departures: Brad Wright (Melbourne), Brett Duncan (Canberra), Henry Grover (England), Chris Taylor (England).
The Hurricain Devils will be buoyed with their recruiting and they enter 2012 confident of success. The return of Danny Hegarty will be a huge boost to the team's fortunes. TDCA team of the century inductee Col Scammell gets back into cricket after a few years away and his experience will be massive for the club in a coaching role.
Prediction: Eighth.
Churchill
2011/12 ladder position: third
Captain: John Keighran.
Recruits: Nil.
Departures: Michael Debono (Melbourne) and Michael Dower (Melbourne).
It has been a very quiet off season for the Cobras. An injury to star player and captain John Keighran is a massive blow and while he may play he will be restricted.
Chris Williams and Ben Kearns are very talented and will carry the fortunes of the team. The Cobras have been actively promoting a massive junior program which will reap rewards in years to come.
Prediction: Ninth.
Glengarry
2011/12 ladder position: fourth.
Captain: Ben Marks.
Recruits: nil.
Departures: nil.
Glengarry will look to continue their consistent form over the past few years where they have loitered around the top five.
The key to their success will again be the Marks brothers, Sam, Ben and Frank who continually perform well. The progression of Ben Julin, Hayden Ross Schultz and Cameron Graham into good A grade players will augur well for the Magpies.
Prediction: Sixth.
Toongabbie
2011/12 ladder position: seventh.
Captain: Tom Shippen
Recruits: Nathan Rosser – batsman (Orange), Aaron Tunks – all rounder (Gormandale).
Departures: Mark Nicholls (Sale Maffra), Steve Nicholls (Melbourne).
After starting last season as reigning premiers Toongabbie would want to wipe last year's form from their memory. The loss of their two best players in the Nicholls brothers Mark and Steve will be hard felt and new captain Tom Shippen and John Mayman will be key to the Rams' success.
Prediction: Seventh.
MTY Raiders
2011/12 ladder position: eighth.
Captain: Brad Knowles.
Recruits: Brad Knowles – all rounder (former WA and Victorian state player), Jason Macfarlane – batsman (Morwell), Dillon Leys – bowler.
Departures: Nil.
The second of the teams to watch for season 2012/13, the Raiders will be back to their best and Brad Knowles will provide a fantastic platform for the talented roster to flourish. Coming straight from WA first class cricket is a massive drop in grades and Knowles will run rampant in the TDCA.
Chris Stanlake, Lee Jensen, Liam Maynard and Michael Higgins will be key players.
Prediction: Third.
Rovers
2011/12 ladder position: tenth.
Captain: Simon Duff.
Recruits: Darren Brain – all rounder (Poowong Loch), Nilantha Thillekarathne – batsman/off-spin bowler (international player from Sri Lanka).
Departures: Lachlan Curtis (overseas), Brent Law (England).
Simon Duff takes over the leadership role and will be striving for the clubs first win in over three seasons. The loss of Lachlan Curtis is huge, but the club has a very good junior structure and is rebuilding a solid base for the future.
Prediction: Eleventh.
Traralgon West
2011/12 ladder position: eleventh.
Captain: Jon Bell.
Recruits: Glenn Milner – all rounder.
Departures: Ben Hicks (England), Andrew Davidson (overseas).
After a disappointing 2011/12 the Eagles will look to the continued development of young players such as Shaun Falla, Corey Rogers and Matt Griffiths to rebuild for the future. The club has embarked on a massive junior promotion and with new facilities at Jack Canavan Traralgon West is heading in the right direction.
Prediction: Tenth.