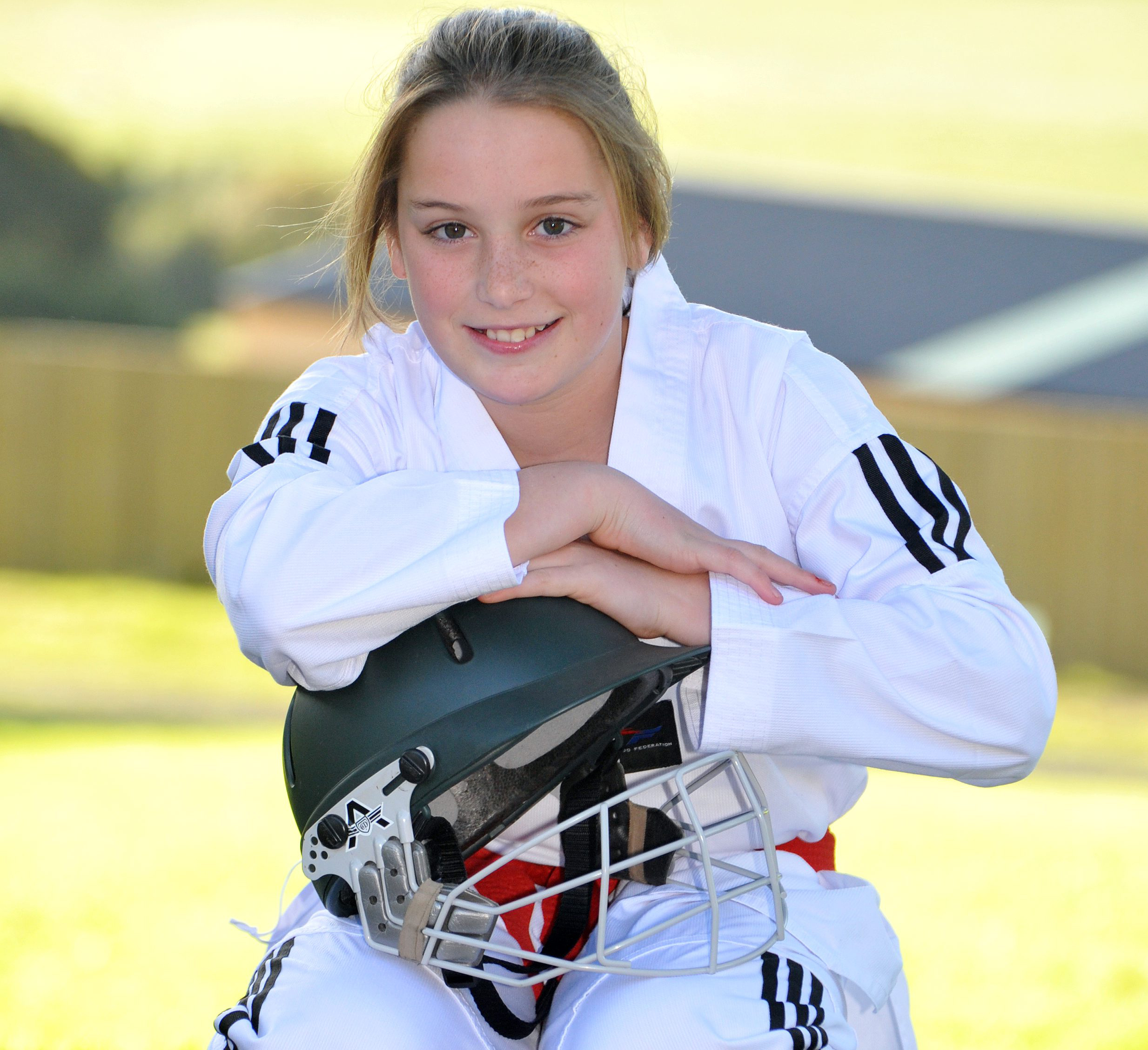 Imagine Australian cricketer and soccer player Ellyse Perry with a roundhouse kick and you now have a clear picture of Moe's multi-talented Nicole Faltum.
The talented 12 year-old is a Victorian representative in three sports: soccer, cricket and taekwondo.
Nicole recently completed the Gippsland Sports Academy soccer program but had little down time with the taekwondo national championships which was held from 30 September.
The red belt qualified for the competition after finishing third at the state titles despite sparring five kilograms above her weight division.
"It will be fun; I'm nervous and excited at the same time," Nicole said.
The triple threat athlete will then turn her attention to cricket, adding another team shirt to her state sporting wardrobe, and will play for Victoria Country at the schoolgirls national championships to be held in December.
The Newborough Bulldogs all-rounder, who aspires to play for Victoria Spirit in the Women's National Cricket League, said there was no reason girls could not participate and excel in the sport.
"Not many girls play cricket obviously (but) girls can play anything; it doesn't matter if you're a girl or a boy," she said.
It has been a hectic year for Nicole, who has also managed to squeeze netball into her schedule on a Thursday night, with soccer commitments also demanding her time.
The Gippsland Knights goalkeeper juggled club and state soccer with the four month Gippsland Sports Academy program, a talent identification system that addresses not only sporting skills but sports psychology and nutrition as part of an holistic approach.
"It was better having a smaller number of people (at the academy sessions) and you got a lot of work done individually; we learnt a lot of stuff," Nicole said.
With the lofty goals of gaining a black belt and making her way to the Olympic games, Nicole has no plans of abandoning any of her sports on her way to the top.
"I like them all, if I had to choose one I probably couldn't," she said.
Nicole inherited the sporting gene from mum Carol, who represented Australia in indoor soccer, and her proud parent said success was derived from enjoyment.
"As long as she's having fun that's the main thing," Carol said.
"Once it doesn't become fun or it's a chore then they shouldn't be doing it and they've got to be doing it for themselves."