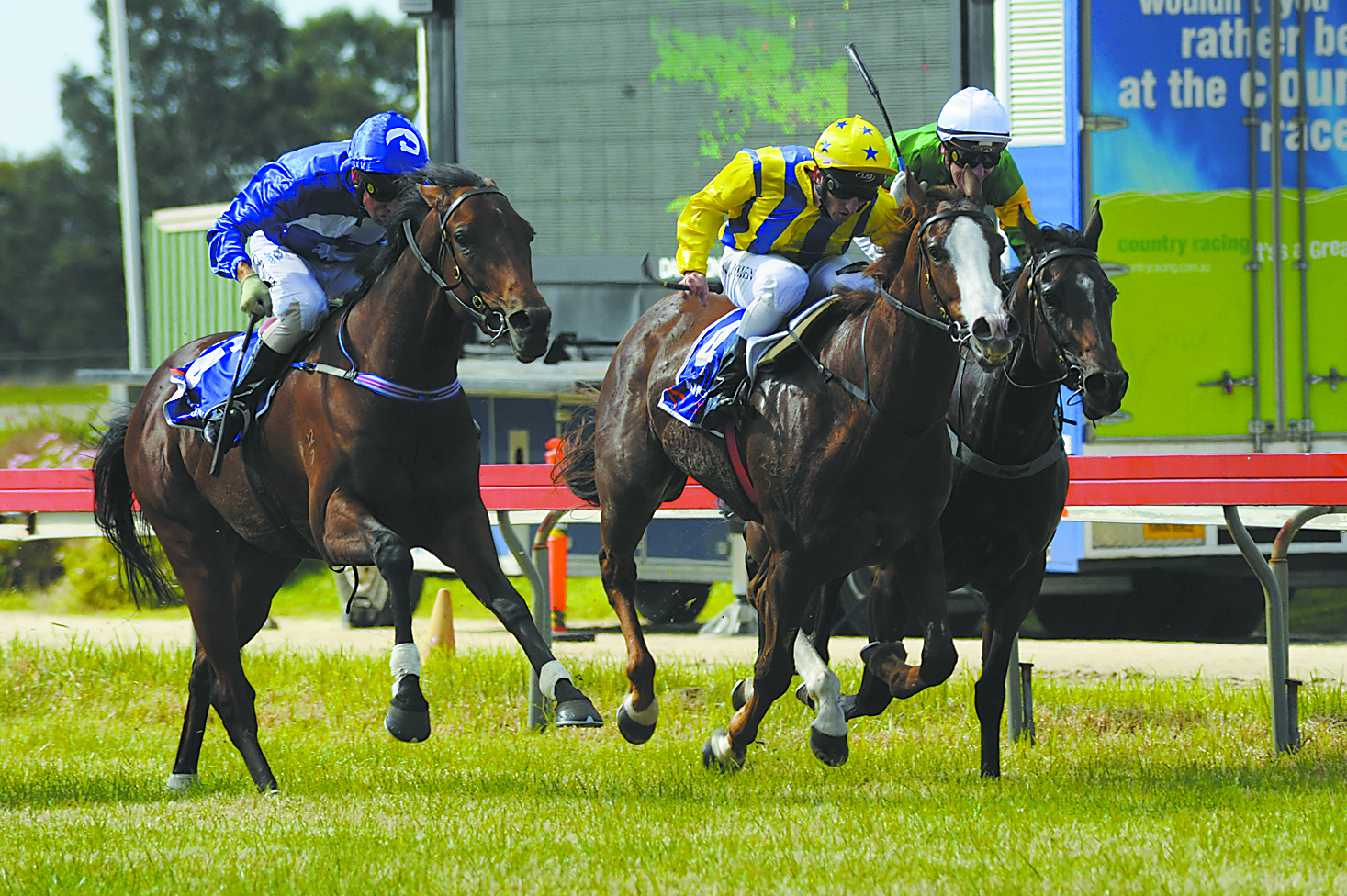 LATROBE Valley Racing Club's second annual Caulfield Cup day will bolt out of the gates on Saturday at Traralgon Racecourse with a blockbuster six race meet scheduled.
LVRC chief executive Brendan Blackshaw said he hoped the spring carnival would jumpstart the buzz for racing season, with Traralgon hosting six meets this year.
Racing Victoria plans to review the location of the Caulfield Cup meet in Gippsland after this year's event, and Blackshaw said a big crowd would go a long way toward keeping the day on the region's calendar.
"We really need to make sure we kick a goal this time around to secure it for the future," Blackshaw said.
"It's an opportunity (for the public) to demonstrate they do want increased numbers of race meetings at Traralgon."
Blackshaw said the event would promote a more casual environment than the rest of the racing calendar, with punters encouraged to dress down and take advantage of the many attractions on the day.
"It's a very casual type of day; it's a day where you can come along and wear your shorts and thongs and not feel out of place," he said.
"For your racing enthusiasts Caulfield Cup is a great day… it's for your punter that wants to come along and have a bet and a beer and enjoy themselves in a relaxed country environment rather than the hustle and bustle of Caulfield."
With the track in excellent condition for the club's second event of the year, the non-TAB prize levels open the door for Gippsland trainers to make some competitive entries in the field.
"In terms of the racing you're probably looking at as good a quality as ever," Blackshaw said.
The peripheral festivities will include cash giveaways, live music, a $500 netball shootout and a $500 Australian Football League handball contest; Blackshaw said he hoped for a minimum attendance of 2000 to the meet.
Gates open at 11am with the first race starting at 1.37pm.
A free shuttle bus service will run to and from the venue to Traralgon's town centre and railway station.