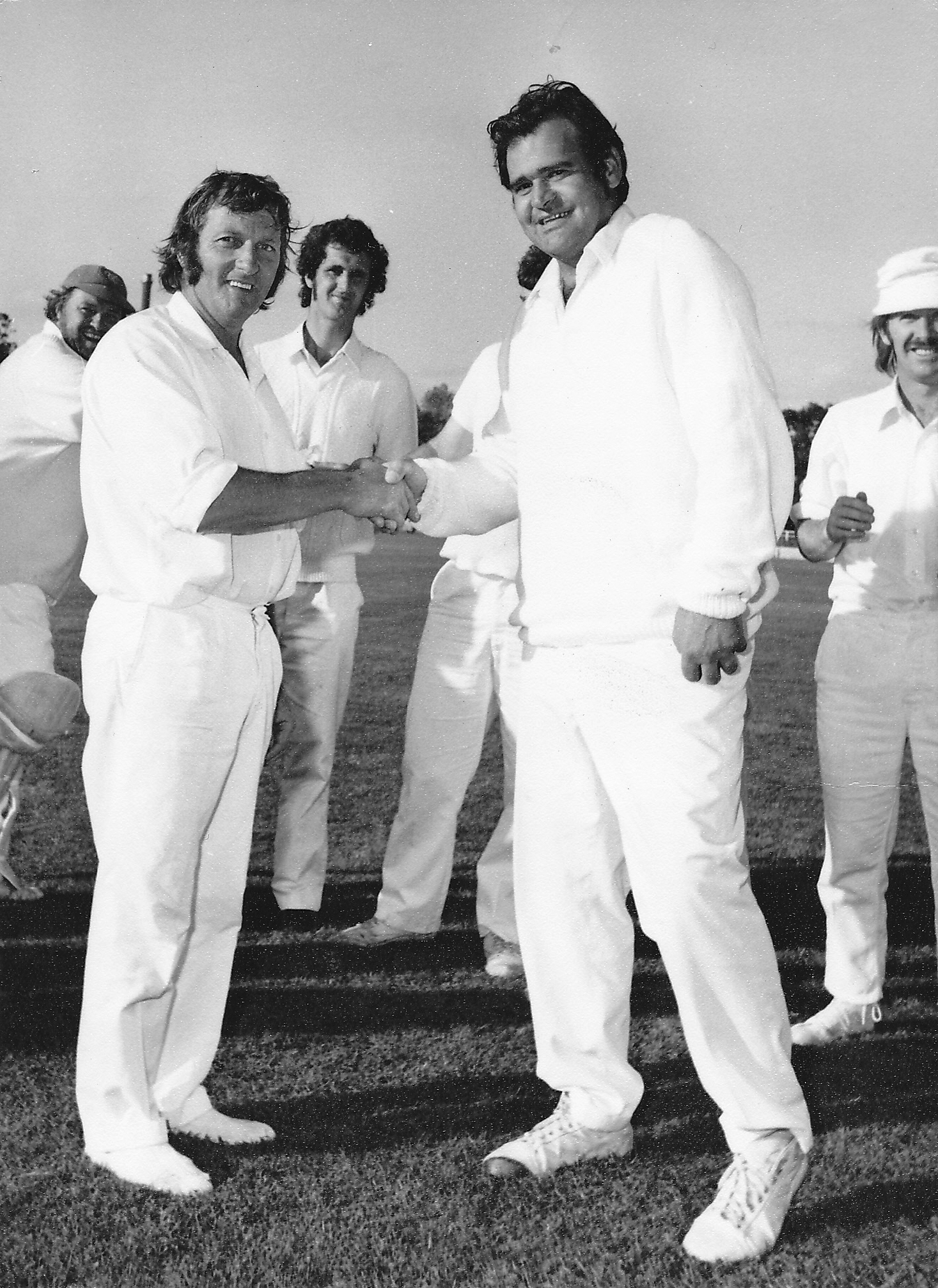 CRICKET has mourned the passing of John "Jumbo" James who was regarded as one of the greatest Gippsland cricketers to have ever donned the whites.
He reached "legend" status in the Gippsland Cricket League in 2000 and was a life member of the Central Gippsland Cricket Association (1977) and Yallourn-Yallourn North cricket club, as well as holding the role of CGCA vice president.
James was one of the first players chosen in the CGCA's Team of the Century in 2000 and the Byrne-James medal for the best first grade player of the season was named after him and his mentor Norm Byrne.
For two decades he terrorised batsmen with his pace and played for All Gippsland against India in 1968.
After serving on the CGCA Independent Tribunal for some years he moved to Bairnsdale where he became an umpire and a Bairnsdale Cricket Association country week selector.
In Bairnsdale, as well as umpiring, Jumbo took on the role of coaching junior teams and coached Australian batsman and Victorian captain Cameron White.
James' on field performances included one incredible innings which saw him take the wickets of the entire Morwell team (season 1962-63) for the cost of 28 runs.
In the process 'Jumbo' added another hat-trick to his long list of achievements.
During his magnificent career, Jumbo spearheaded Central Gippsland's attack at Melbourne Country Week on 17 occasions.
His best bowling performance at Country Week was a fiery 8-13 against Rochester in 1966-67.
Central Gippsland was bowled out for a miserable 89 but an inspired Jumbo tumbled Rochester just seven runs short of that total.
These bowling figures rewarded him with the Victorian Cricket Association trophy for the best bowling performance at Country Week that season. The trophy was a cricket bat autographed by the Australian and English Test teams of the day and it still graces the James' lounge room wall.
A report in the Yallourn Livewire in November 1959 was typical of the local press coverage back then.
It reads: "John James, Yallourn Colts' fast bowler steam rolled his way through the Monash innings to take 8-11 in their meagre total of 20.
"He also set his team up for an outright victory with 4-11 in Monash's second trip to the wicket to return the excellent match figures of 12-22."
Jumbo played in a CGCA record nine A grade premierships (two Yallourn Colts, five Yallourn and two Yallourn North).
His best season must surely have been 1962-63 in which, as well as being selected in the all Gippsland XI, (also selected in 1963-64, 66-67 and 69-69), he dismissed no less than 75 batsmen at an incredible average of just over four runs per wicket, to win the CGCA bowling average (an award he also won in 1960-61).
He captured five wickets in an innings seven times including the aforementioned 10-28.
In the next encounter with Morwell he captured 7-15 in the first innings, and snared another seven in the second dig at a cost of 22 runs to finish with match figures of 14-36.
Jumbo was no slouch with the bat; his highest A Grade score was a hard hitting 97 against Moe, followed by 86 versus Morwell.
Later in his career, Jumbo scored his one and only century in a B grade encounter.
However his most valuable batting performance was the Provincial Country Week against Mornington Peninsula in season 1959-60, when he and Stan Ostlund (51) were associated in a match winning CGCA record ninth wicket partnership of 98 runs.
The pair enabled CGCA to snatch victory.
Again with the willow, he guided CGCA to a division one premiership at Country Week in season 1966-67 when he (15 not out) and number 11 batsman Ray Grieve crept past Sunraysia's 8-198 to score a memorable victory by one run.
Cricket was not the only sport James excelled in; he also played A grade badminton and squash.