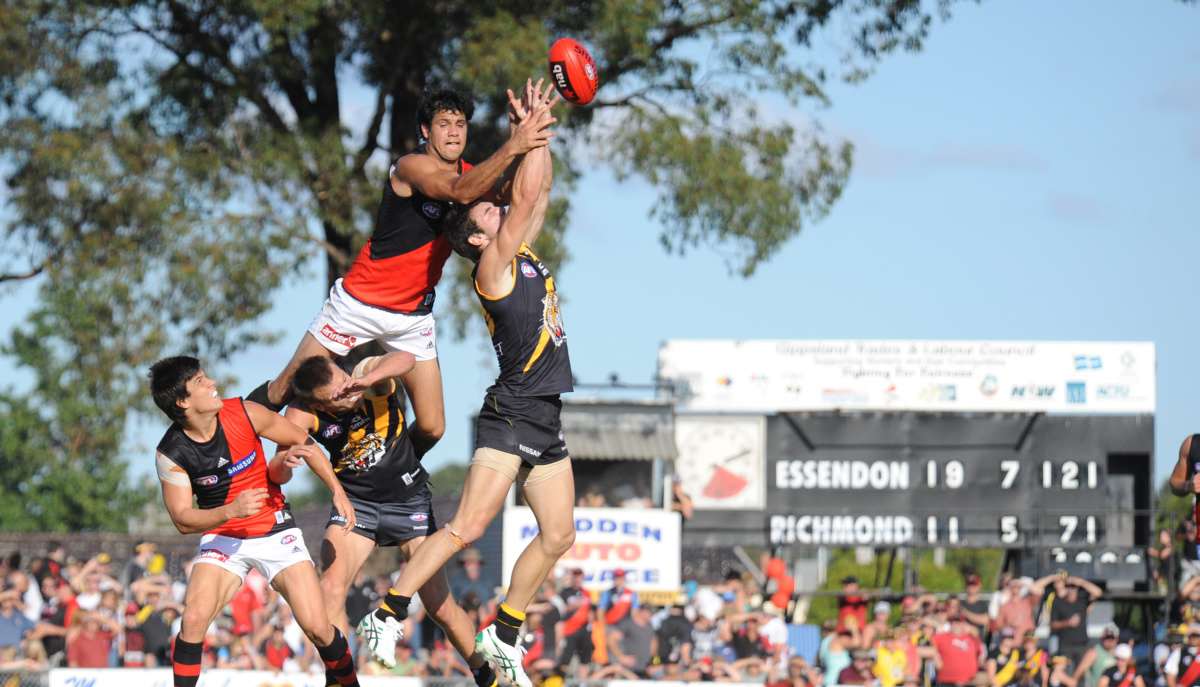 THE Latrobe Valley has missed out on an Australian Football League 2013 pre-season fixture for a third consecutive year.
Restructuring of the pre-season competition has seen the reduction of Victorian regional matches to one per year, with Wangaratta to host an Essendon/Richmond clash in March.
Latrobe City Council has been vehemently waving its hand in the air for more AFL matches in the Valley, which was one of the goals behind the 2009 refurbishment of Morwell Recreation Reserve, according to Latrobe City general manager recreation, culture and community infrastructure Grantley Switzer.
"We've been communicating with the AFL and making sure they're aware of the facilities we have there, the great attendances we've had in the past and the suitability of the venue here at Morwell to host a match," Switzer said.
"The conversations with AFL have been that our venue at Morwell meets all their requirements and particularly the surface has improved significantly since they were last here in 2010.
"The AFL is extremely comfortable with our capacity to host the event from an event management point of view and a facility point of view, it's just there is only one game (to go around)."
Originally it was projected there would be three to four regional AFL fixtures each year, and Morwell would host every two to three years, but the new NAB Cup format eclipsed that expectation.
Switzer said council would continue to rally for Morwell fixtures and discussion channels with the AFL remained open.
"With the improvement of facilities across the state and the fact that there is only one (regional game) it has got to be shared a lot more; it is disappointing from that point of view that the frequency of games that we get will be (less) going into the future," Switzer said.
"We'll definitely be putting our hand up for 2014 but there's no guarantee around that."
The Wangaratta match will take place on Saturday, 2 March.