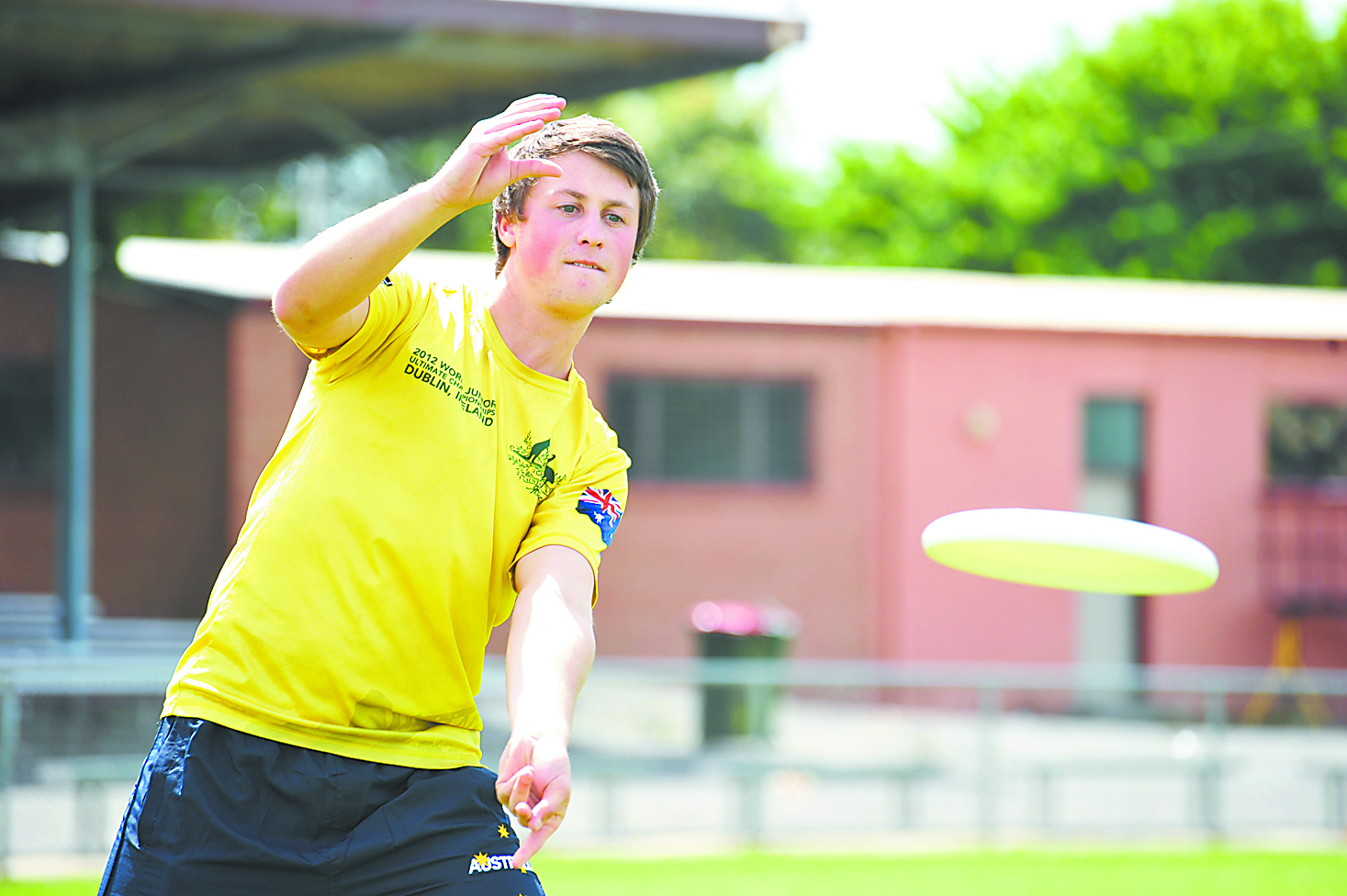 MOST people pack a frisbee for a picnic, but Traralgon's Zach Kangelaris stowed his away as luggage en route to Dublin for the Junior Ultimate World Championships in August.
Kangelaris represented the national under 19 side at the World Flying Disc Federation championships where Australia placed 11th out of 20 nations.
The 18 year-old received a $500 local sporting champions grant last week from Federal Member for Gippsland Darren Chester to help offset the costs of attending the championships, which Kangelaris said was an "unreal" experience people struggled to come to grips with.
"Their first reaction is they don't really believe it; it's not every day someone plays frisbee for Australia but they accept it and they think it's pretty cool in the end," he said.
"It was a pretty good atmosphere, you had hundreds of people watching you play."
A tough draw saw the Australians play top seed United States early on and went down swinging 14-10 in a valiant showing.
"They're the talk of the Frisbee world and they're very good; we played well against them, but they're strong," Kangelaris said.
Ultimate is played on a field of similar proportions to grid iron, but with a frisbee, and as in netball players can only pivot with possession of the disc.
Points are scored when a receiver catches the disc in the end zone, and while it sounds simple, the sport is high intensity at the upper echelons.
"At the highest level there's a bit more to it; you have to run fast, change direction quickly, and be able to read the disc in the air," Kangelaris said.
"You could be on the field for 20 minutes at a time (in the 90 minute game) constantly sprinting and working to get the disc up the field so you have to be fit and mentally (strong) as well to keep pushing."
The Sports Education and Development Australia student got hooked on the sport after playing it in physical education class and now plays and trains in Melbourne with Geelong Frolf and Ultimate Club.
"There's nothing local at this stage but I'd like to change that," he said.
"It's definitely not common and it's something I like to raise awareness of.
"Worldwide the interest is very big and we're trying to work on growing the sport statewide… we're going to try and promote it at grass roots level."
Kangelaris will now attempt to break into the senior men's national team, with a series of regional, state and Australian tournaments on the horizon.
Anyone interested in applying to the local sporting champions program can phone Federal Member for Gippsland Darren Chester's office on 1300 131 785 or download forms online at www.ausport.gov.au
The grants are available to sports people aged from 12 to 18 years who compete in state or national competition with teams who travel more than 250km.