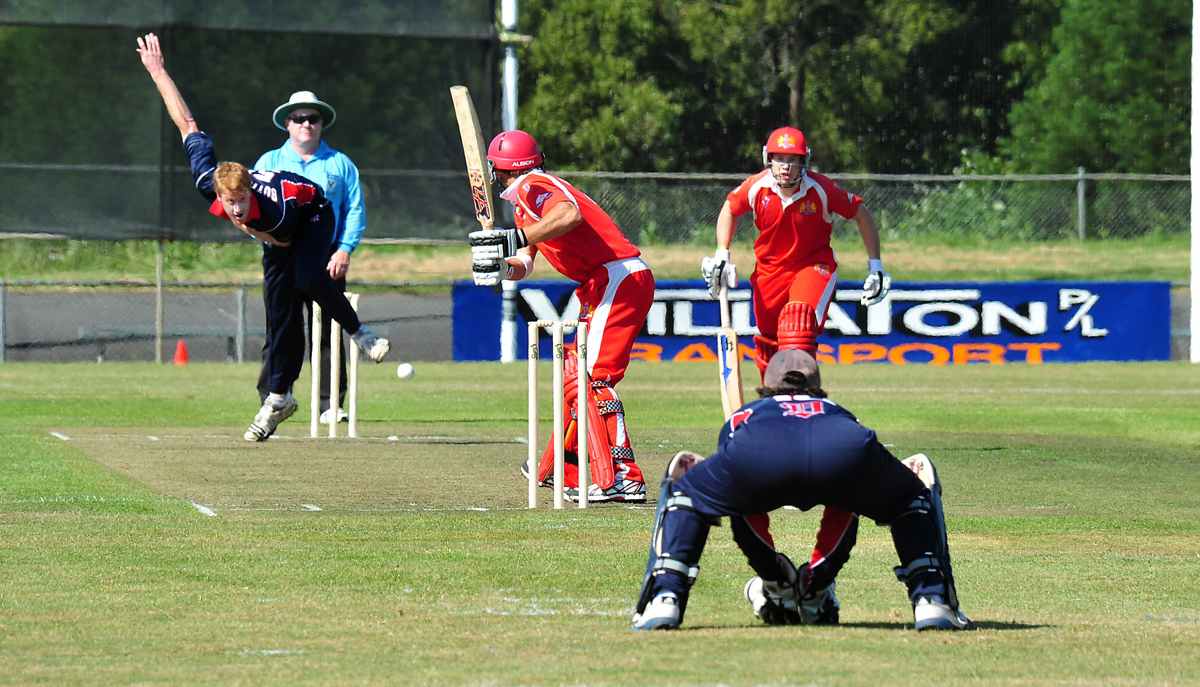 FIVE Gippslanders featured in a field of stars when the Victorian Premier Cricket 'Bush Bash' Twenty20 came to Morwell on Saturday with three blockbuster fixtures.
Casey-South Melbourne, Dandenong and Fitzroy Doncaster played out a round robin, but it was Cricket Victoria umpires Phillip Gillespie and Mark Hantontook who took centre stage when they found a new reason to put a game on hold.
In the Dandenong versus Fitzroy-Doncaster fixture at Morwell Recreation Reserve, a blue-tongued lizard popped out of one of the ground's sprinklers and had fieldsmen ducking for cover.
The non-venomous reptile caused pandemonium before Fitzroy-Doncaster wicketkeeper Jacques Augustin picked it up in his gloves and took it to the boundary where Morwell Cricket Club president Steve Reside ushered it to safety.
Fitzroy-Doncaster (5/141) eventually won the fixture; Dandenong could not post enough runs with 7-128 as each team won one fixture on the day.
Former South Australian player Dan Harris made 68 in the win in his first game with the club.
In the opening match Dandenong (7-131) beat Casey-South Melbourne (7-128) on the third last ball of the match.
Leongatha's Jake Best scored an unbeaten 72 and shared a 64 run partnership with Drouin's Jordan Wyatt who made 22.
Meerlieu's Ryan Blandford made 10 opening the batting.
Traralgon's Nathan Frietag opened the bowling and took 0/30 from four overs and Bairnsdale's Andrew Perrin conceded 19 off his two overs.
In the second game between Fitzroy-Doncaster and Casey-South Melbourne there was lingering ill will as the pair played each other last week.
Casey was beaten outright in that match but turned the tables on Saturday with a fine win.
In last week's match Casey's Shane Maggs copped a six week suspension and Fitzroy-Doncaster's Peter Dickson got two weeks.