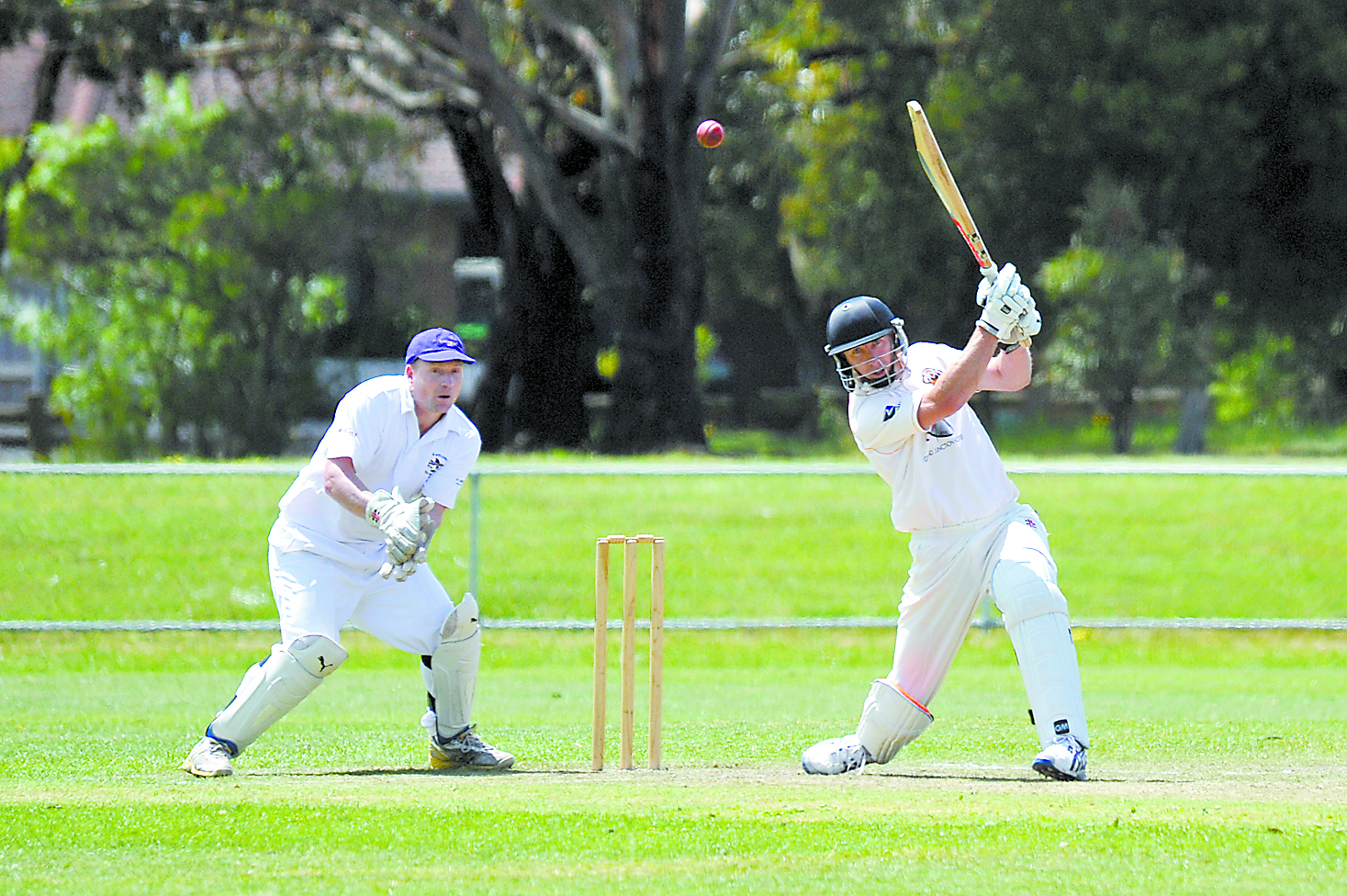 GORMANDALE'S Adrian Burgiel will fly the flag for the Latrobe Valley as its lone representative in the Victorian Country Cricket League side announced last week.
The top order batsman impressed in the gruelling month-long selection process and made the side, despite missing the final trial match in Seymour.
The team is due to play in the Australian Country Championships in January, where Burgiel will attempt to emulate his early season form in Traralgon and district cricket.
The 32 year-old is the league's leading scorer this season with 344 runs at a whopping average of 86, after posting three 50s and a century in his first four innings. Other commitments have prevented Burgiel from trialling in previous years, meaning this will be the right-hander's VCCL debut.
"It's something I've wanted to do for a while and the opportunity came up to try out for it and obviously to get in the team; I'm pretty stoked," he said.
"Now that I'm getting a bit older I'm probably running out of chances to do it… so I decided to have a bit of a go and it came out alright."
Trials for the side began five weeks ago with a net session in Traralgon for Gippsland hopefuls, followed by tryouts at the Melbourne Cricket Ground with players from across the state.
Ex Students' Lee Stockdale made the team as an emergency player, and Burgiel said Gippslanders Barney Webber, Matt Dowsett and Brett Lanigan were unlucky to miss out.
"It's a tough team to get into and if you get one in from the region it's the best we can do I guess," Burgiel said. "It was pretty hard to gauge myself against other players; there was 50 or 60 blokes running around batting and bowling so you're just not sure where you fit in the process but you just have to try and do the best you can and hopefully they see something in you."
Burgiel said having made the side he wanted to make an impression at the championships.
"I don't want to just make the side then not go very well so I want to be a good player in the side and contribute."