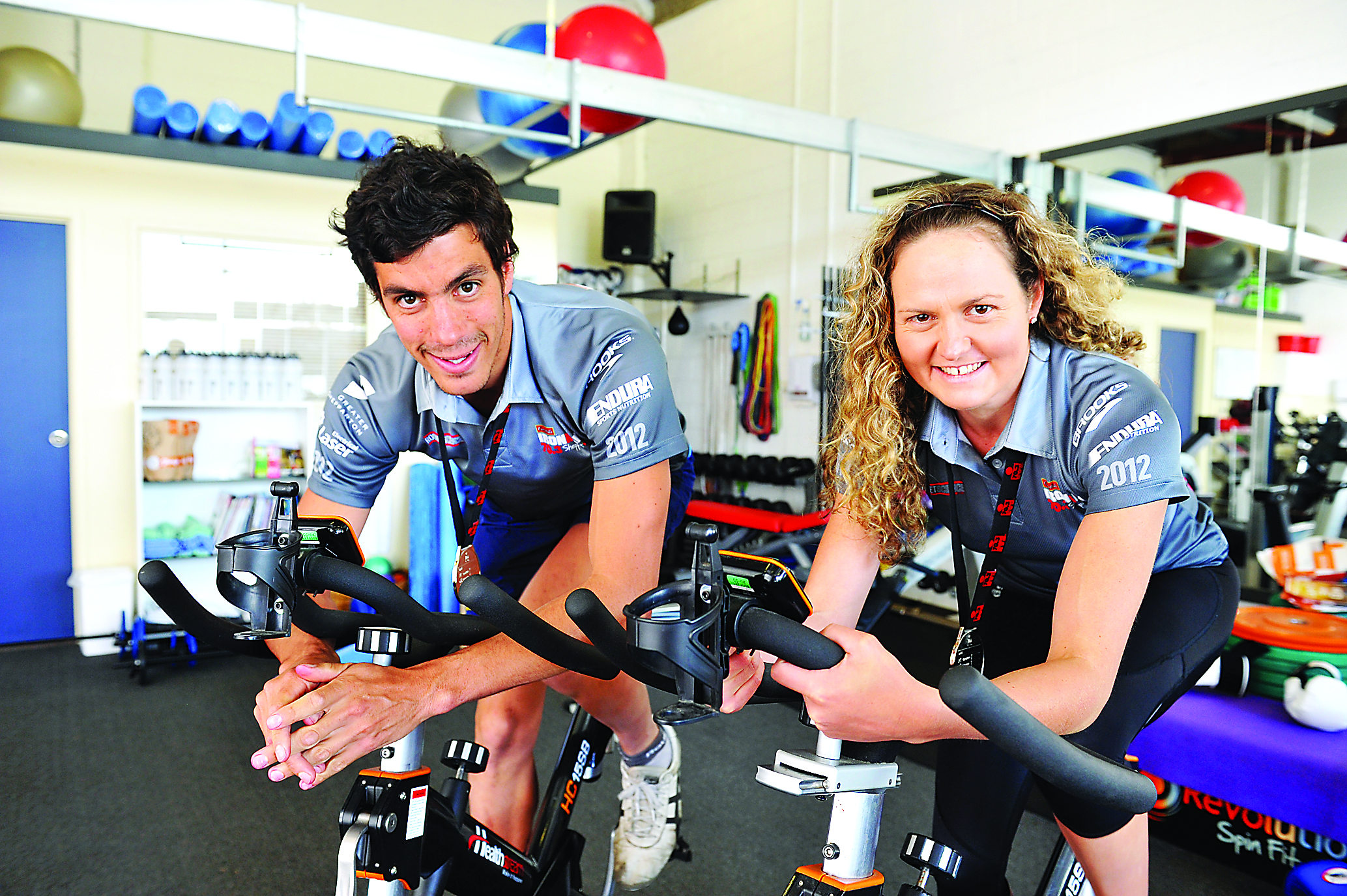 TRARALGON triathletes Andrew Crozier and Narelle Harrison will try their luck in Las Vegas next September at the Ironman World Championship 70.3, after the pair qualified from a field of 1500 in the Shepparton 70.3 half Ironman earlier this month.
Unlike many first time visitors to Sin City, the couple, who met at a Latrobe Valley Triathlon Club race, will leave nothing to chance in their preparation for the event.
The training, business and life partners, who co-own and operate Revolution Spin Fit gym, will prepare for the deserts of Nevada with a series of events in Northern Queensland and Darwin to get used to competing in the heat.
They will pick the brains of friends and fellow LVTC members who have previously competed in the event and will arrive in Las Vegas two weeks prior to the race to acclimatise.
All this in addition to a training schedule that ranges in duration from four hours on weekdays to six and a half hours on weekends.
"We'll try to play the cards right, train smart and hopefully race well," Crozier said.
"Weather-wise it's going to be tough for all Aussies coming out of a three-month winter going straight into an American summer in the desert.
"We'll be doing a lot of tactical training to try and accommodate and adjust to the heat so that we're not getting heat exhaustion or fatigue."
After completing the 1.9 kilometre swim, 90km ride and 21.1km run in Shepparton in four hours and 36 minutes, Crozier's goal abroad is to place in the top three Australians and top 20 in the 25 to 29 age division, with a long term aim of reaching the podium in a world championship event.
Harrison, who took up triathlon three years ago, is aiming for similar results in the 30 to 34 years category, after posting a time of five hours and nine minutes in her first Ironman qualification event.
"If you train smart, train hard and put in the time it pays off," Harrison said.
"It's a dream in a way… it's a once in a lifetime opportunity to race on a world stage; you're representing Australia but you're also representing yourself just as much."
The super fit duo said juggling work and training demands was made easier by sharing the same lifestyle and fitness regime.
"It's easier to live with each other because you understand each other and the stresses," Harrison said.
Latrobe Valley Triathlon Club members filled three of the 25 qualifying spots available in Shepparton amid an international field with Graeme Alford also snaring a spot in the 50 to 54 age category.