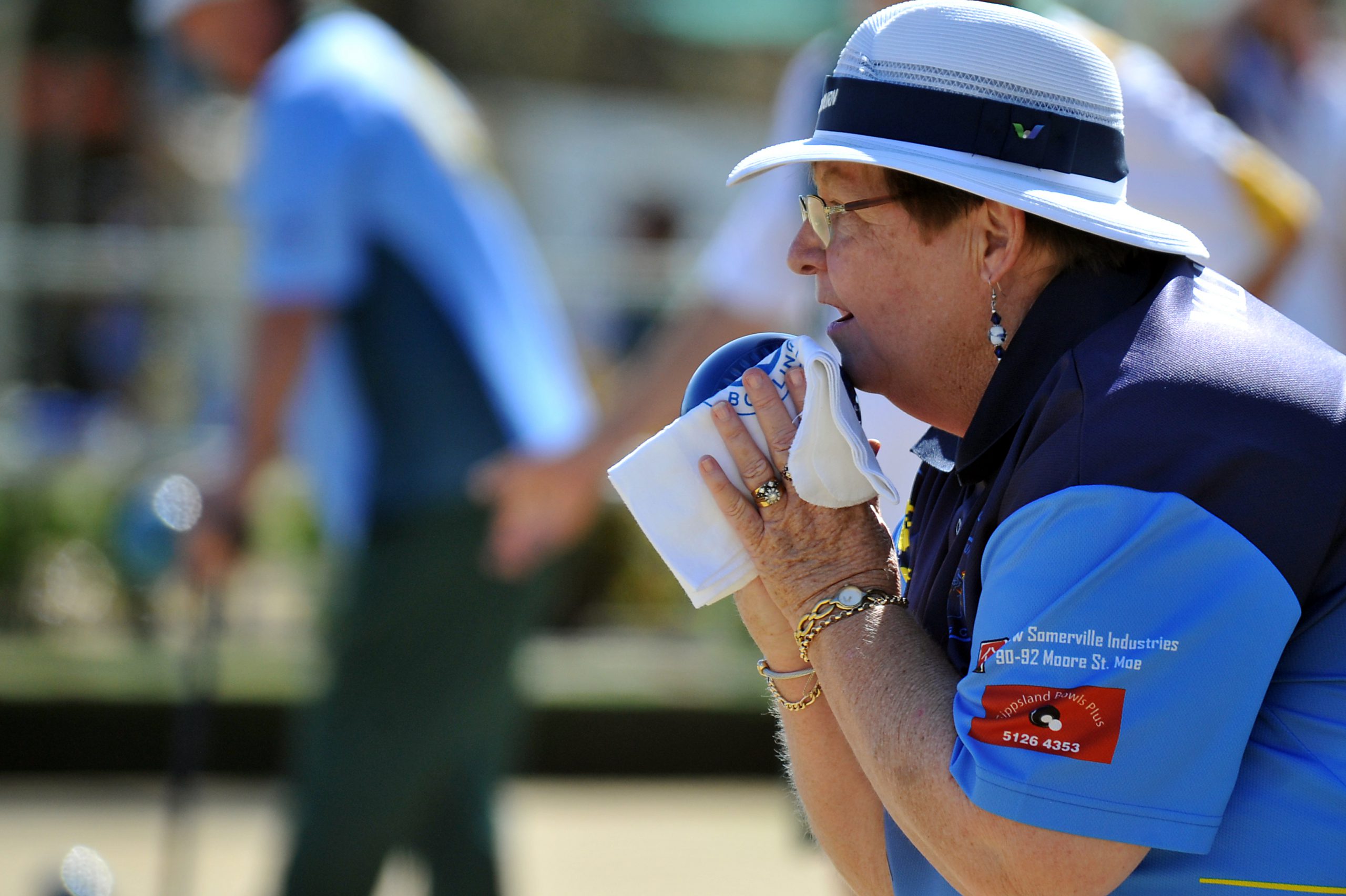 LAST week, Dave Cox was shovelling snow in -16 degree Celsius temperatures at his home in Canada.
On Tuesday he was bowling in 30 degree Celsius heat during qualifying at the Yallourn Classic lawn bowls tournament.
The Stanley Park representative, who heard about the classic from Bairnsdale bowlers at the US Open last year, said adapting to Australian conditions had been hard going.
"It's an adjustment and I don't know if I have adjusted to the change in temperature yet, and I certainly haven't adjusted to the flies," he said.
The lightning fast Yallourn Bowling Club greens have posed another hurdle for the North American, but he has taken the challenge in his stride, winning his first section match in the tournament.
"(The facilities are) fantastic; I love playing on nice flat greens and nice reasonably fast greens because we don't have any of that in Canada," he said.
"They're all a little bit undulating (there)and with little issues and they're a lot slower than this, this is very different."
Cox's visit to Australia is predominantly a family affair, his partner is Melbourne born and bred, but he said competing in the country was a great learning opportunity.
"It's the experience and the fun of doing it; you don't get this sort of competition in Canada at all," he said.
"I'm not expecting to do particularly well… I know the standard of play is far, far higher here than where I'm from."
The standard has lived up to Cox's expectations, with strong performances across the sections as less fancied players rocked the apple cart.
Yarram's John Miller caused the first upset of the tournament by beating Novocastrian David Govan from Valentine in the opening round of Tuesday matches.
Last year's semi-finalist Graeme Everett of Mentone lost his first match and was in need of a big win against Ian Hilsley of Morwell Club to remain in the competition at the time of print.
One of the pre-tournament favourites, Lee Schraner from Brighton Bowling Club, has held firm, winning his first section match in style.
The former Australian representative and past Victorian Open champion is making his debut at the Yallourn Classic, and said competing at the tournament has been on his agenda for some time.
"It's a good time of year (and) I've been thinking about it for a number of years," Schraner said.
"I don't have great expectations (in my) first year down here, (but) it's nice to get down here and see what it's all about."
Fresh off a South Australian test series, Schraner was hopeful of attaining selection for the 2014 Scotland Commonwealth games, but was firmly focused on the task at hand in Yallourn this week.
"In the qualifying there's a lot of names you don't know so you're not sure how they're going to play; you just have to stick to your own game and play well," he said.
"The field is what I call solid; there's not a lot of star names in there but there's not a lot of ordinary players.
"If you play well you're a chance but if you're five or 10 per cent off your game you're going to get beat."
The second batch of section winners were yet to be finalised at the time of going to print, but Brendan Baker of Valentine, Aaron Wilson of Brighton, and Frank Tonn of Cohuna all won their first matches.
The tournament will conclude today with semi finals to be held in the morning and finals this afternoon.