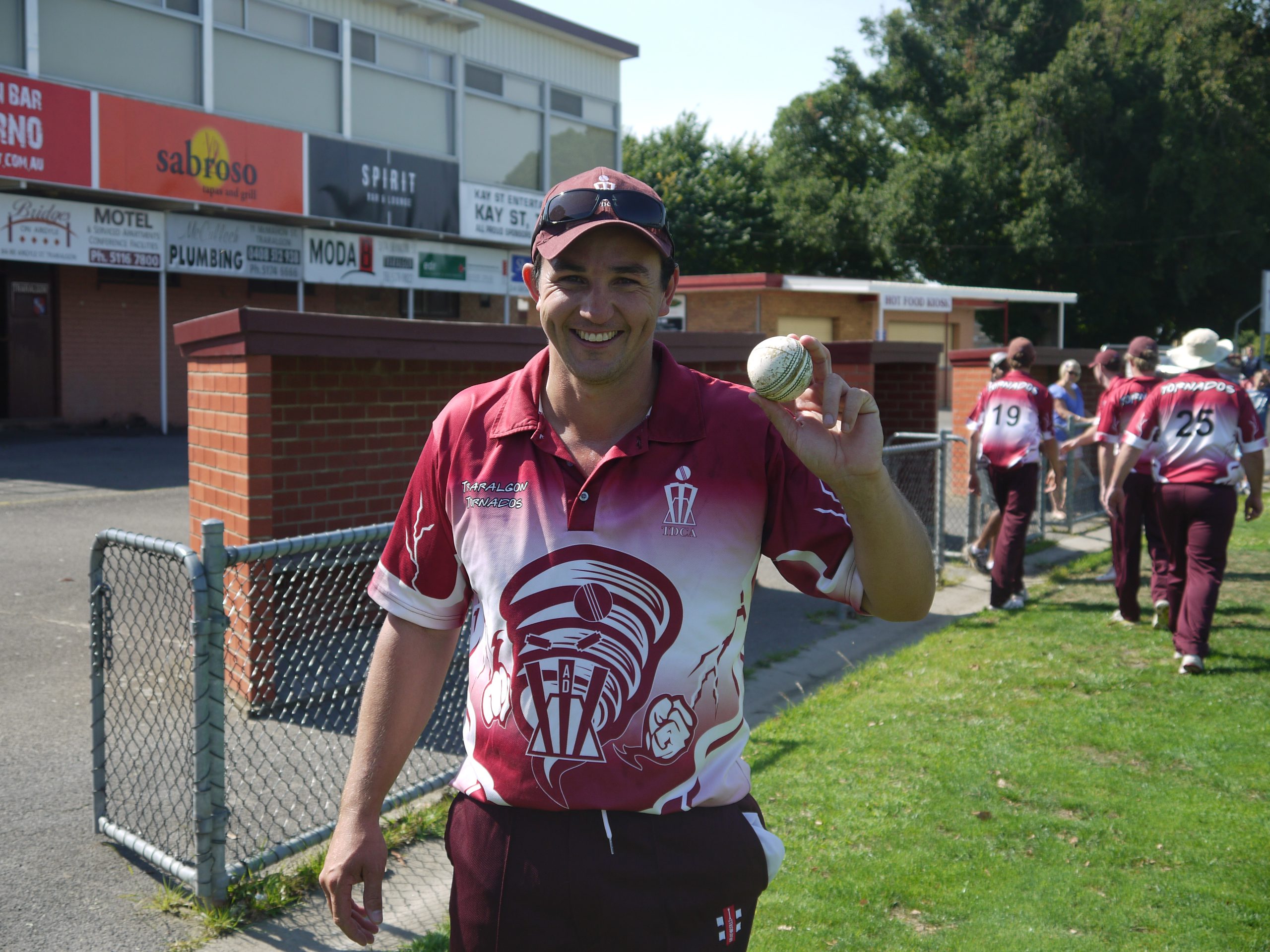 MOST cricketers go their entire career without a hat-trick, but Traralgon's Brad Knowles claimed two in a single Gippsland Cricket League match against Warragul at Traralgon Recreation Reserve on Sunday.
The unprecedented feat stole the match away from the visitors, who were desperate for a win to secure passage to the GCL finals, as Knowles claimed 7/19 and single handedly derailed the run chase.
Knowles reinjected himself into the attack with Warragul at 4/168 bearing down on Traralgon's total of 221, and made an immediate impact with an all leg before wicket hat-trick courtesy of some fine reverse swing bowling.
The captain repeated the dose two overs later, striking with his third, fourth and fifth deliveries in an unbelievable climax to close out the match; the second hat-trick complementing his top score of 76 earlier in the day.
"It was just one of those days where everything sort of goes right for you; you don't have many of them playing cricket," Knowles said.
"It was comical in a way (the second hat-trick), I was a little bit embarrassed to be honest."
The former Western Australian first class paceman had recorded one previous hat-trick for Camberwell Magpies against Richmond in Victorian Premier Cricket in 2006, but had never heard of two achieved in the same match.
Knowles said he did not over think either hat-trick delivery, and having found his groove with the older ball let his rhythm take control.
"I was pretty confident on both of them to be honest," he said.
"It's something you don't really think about, you just do it as it comes along and it happened to work out that way.
"You just run in and do the same thing; it was reverse swinging quite a bit so once you get your rhythm and find your yorker it's something you just keep repeating."
With the ball tailing in throughout the devastating spell, Knowles' hat-tricks came by virtue of four LBWs and two bowled.
"It was something to remember," Knowles said.
Traralgon was only an outside chance for a GCL finals berth before the match, and finished third on the ladder behind Sale on percentages.