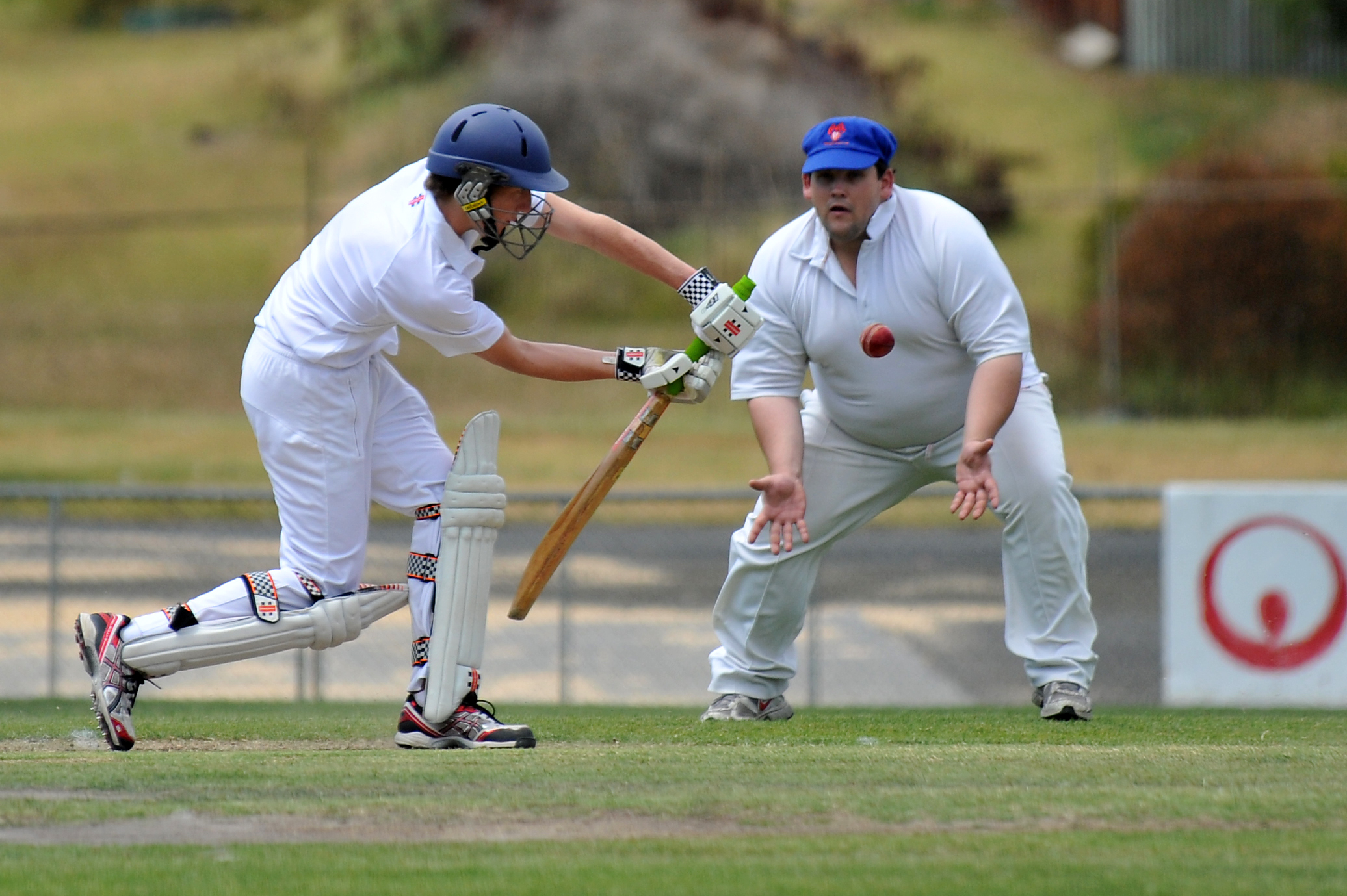 IN the match of the 12th round, Glengarry is in the box seat against Toongabbie after being sent into bat on day one.
Raiders, led by a century from Brad Knowles, scored a whopping 331 against Churchill, CATS already has first innings points against Traralgon West, Ex Students made 269 in their match with Imps, and Centrals is 37 runs in front of Rovers.
Glengarry v Toongabbie
TOONGABBIE won the toss and surprisingly sent Glen into bat on its home wicket.
At 4/73 the move looked good, but the middle order all contributed and Glen reached a competitive 201.
Hayden Ross Schultz top scored with 40, while Ben Marks made 27.
Jason Veneman was the destroyer with 6/82 from 21 overs.
In reply Toongabbie is a shaky 2/34 with Nathan Rosser 23*.
Churchill v Raiders
AFTER winning the toss Raiders had no hesitation in batting first and compiled a mammoth 331 for the loss of only four wickets.
Brad Knowles showed all his class with a brilliant 110*.
Jason Macfarlane (71), Matt Dyke (63), Leigh Jensen (35) and Chris Stanlake (37) all stood tall for the visitors.
Rovers v Centrals
BATTING first Rovers managed to make 122 all out with Matt Whitechurch's 26 the top score.
With 35 overs left in the day Centrals already has first innings points after compiling 2/159.
Nick Stevens made 50 while Dean Rode is 87*.
Imperials v Ex Students
THE Sharks batted first and put together 269, despite captain Lee Stockdale posting a rare failure.
Dylan Spence top scored with 68, while James Pryde made 46.
For Imps Justin Shankland was best with 4/71.
In reply Imps had 14 overs to face and is in dire straits at 4/25.
CATS v Traralgon West
TRARALGON West won the toss, batted and faced 37 overs before they were bowled out for 131.
Brad Foster with 4/25 was best.
CATS then set about chasing the runs down quickly and claimed first innings points with ease.
Dan Nicholls made 73, while Brett Chapman got 58.
Leading by 42 runs, CATS declared and Traralgon West is 1/16 in its second dig.
B grade
CATS 3/126 vs Traralgon West -111, Jack Marshall 61*; Centrals 4/174 vs Rovers 86, Dylan Loprese 5/23, C.Dunn 67, S.Gray 54; Glengarry 7/265 vs Toongabbie, D.Little 71, A.Hodson 66, B.Little 89; Ex Students 196 vs Imps, J.Beani 46, M.Webb 3/6, J.Randall 3/69; Raiders 154 vs Churchill 1/38, B.Davey 51, S.Berechee 4/29
C grade
Traralgon West 6/268 def Imps 8/212 – J.Hogan 75, J.Rogers 53, B.Turbull 66; Ex Students 5/17 def Churchill 166 – J.McGowan 101, D.McGregor 57; Centrals 7/173 def CATS 109 – J.Gray 60