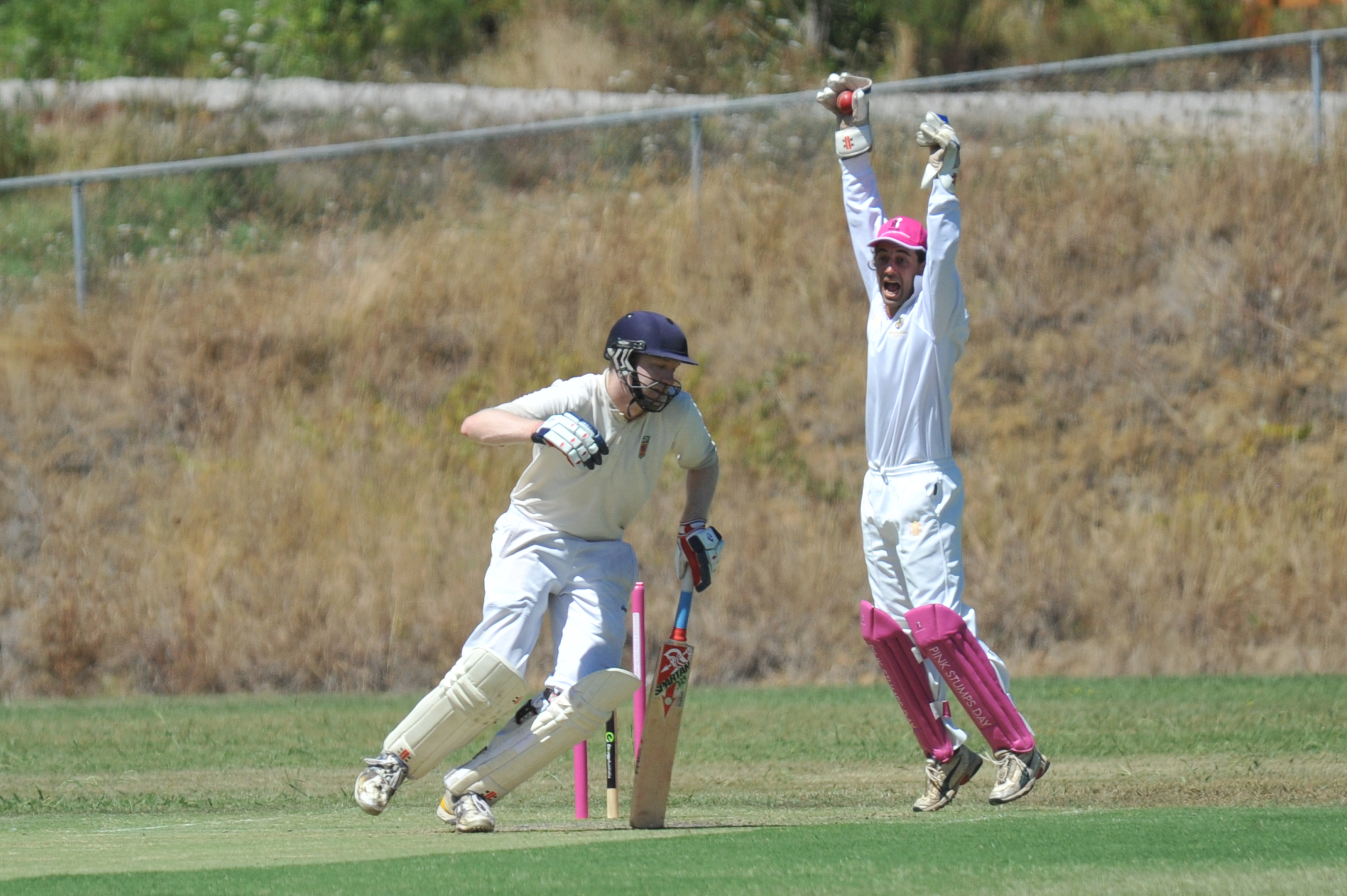 LATROBE set a club record on Saturday by scoring a massive 7/419, thanks largely to a Kaushik Apahle double ton, against Morwell in Central Gippsland cricket.
It passed its previous highest first grade score of 7/410 against Newborough in 1998-1999.
Aphale became the second Latrobe player to score a double century and figured in a fifth wicket partnership of 205 with Rob McKinley (86).
Anthony Bloomfield is the other double centurian at Latrobe with three to his name, and figured in another big partnership with Aphale two weeks ago at Trafalgar.
The bad news for Latrobe is McKinley has been recalled for duties with the Ireland national team and could miss the finals.
The Sharks were given a solid start of 64 by Daniel Siddle (26) and Ian Kennedy (32) but that partnership was broken by Rob Semmler who removed both openers.
At 5/152 the Tigers sniffed a chance of victory but Aphale took over, and with McKinley, put the issue beyond doubt.
Aphale had two chances in the 70s when he was dropped by Semmler and Mark Cukier.
McKinley was also missed on the boundary by an injured Shaun Cooper.
Moe v Mirboo North
MOE was in a bit of trouble against Mirboo North at 5/137 before an unbeaten century by Rob Phoenix (135*) gave the reigning premiers the points and top spot on the ladder.
Liam Smit (5/40) and Dale Banks (4/73) were the only bowlers in the Mirboo North attack to trouble the Moe batsmen.
Banks also took three catches including two from his own bowling.
Batting for a second time the Tigers did not impress and finished with 7/121 off 40 overs.
Jimmy Watson made 51* while Tom Long (4/27) and Phoenix (3/29) were Moe's main wicket takers.
Yallourn North v Trafalgar
YALLOURN North got the first innings points against Trafalgar and fell 62 runs short of an outright.
Two run outs had the Ships at 4/89 and in trouble but a 60-run partnership between Rhys Holdsworth (59) and Craig Nielson (62) made the task difficult for the Bombers.
Left with 24 overs to get 180 runs for victory at 7.5 runs per over, the Bombers finished with 6/128 with Luke Nelson making 55 and Josh Keyhoe 27.
Keyhoe was hampered after sustaining a hamstring injury on Thursday during Country Week duties.
Second grade
THE Mirboo North and Jeeralang Boolarra game ended in a thrilling tie at 201 runs each.
Sent into bat, the Panthers got a respectable 201 off 44.4 overs with Craig Blackberry making 66.
Steve Rogers took 3/22 from seven and Justin Blair 2/17 from five.
Andrew Soplakow with 92 looked like giving Mirboo North the points before he was bowled by Adam Parker.
Matt Snell looked dangerous in his 36 but Parker turned the tide for the Panthers taking 3/2 from 3.3 overs.
Mick Zomer's unbeaten 139 gave Latrobe the platform to score 253 against Trafalgar.
In reply the Ships posted 182 all out with James Blaser scoring a late 58, Graeme Rankin 36 and Christian Burgess 32.
Mark Lawrence with 4/29 and Glen Steele 3/45 were Latrobe's successful bowlers.
Peter Grima followed his century last week with 44 in Moe's 46 run win over St Vincents, and then took 3/16 from his 10 overs.
Willow Grove made 46 against Morwell with Shane Gniel taking 6/22 from eight and Steve Esler 4/22 from 7.5 overs.
In reply Morwell's Mark Smith (77*) and Glen Bone (78*) added an unbeaten 163 for the opening stand before a declaration was made.
With 45 overs to get outright points, Willow Grove proved a stumbling block after good innings' from Chris Gratton (66), Rob McGregor (50) and Brody Hams (41) took the total to 6/209.
Rawson's Chad Williamson made an unbeaten 120 and Alex Sword 90 in their side's 3/303.
Rawson then dismissed Yallourn North for 89 in 34.4 overs.