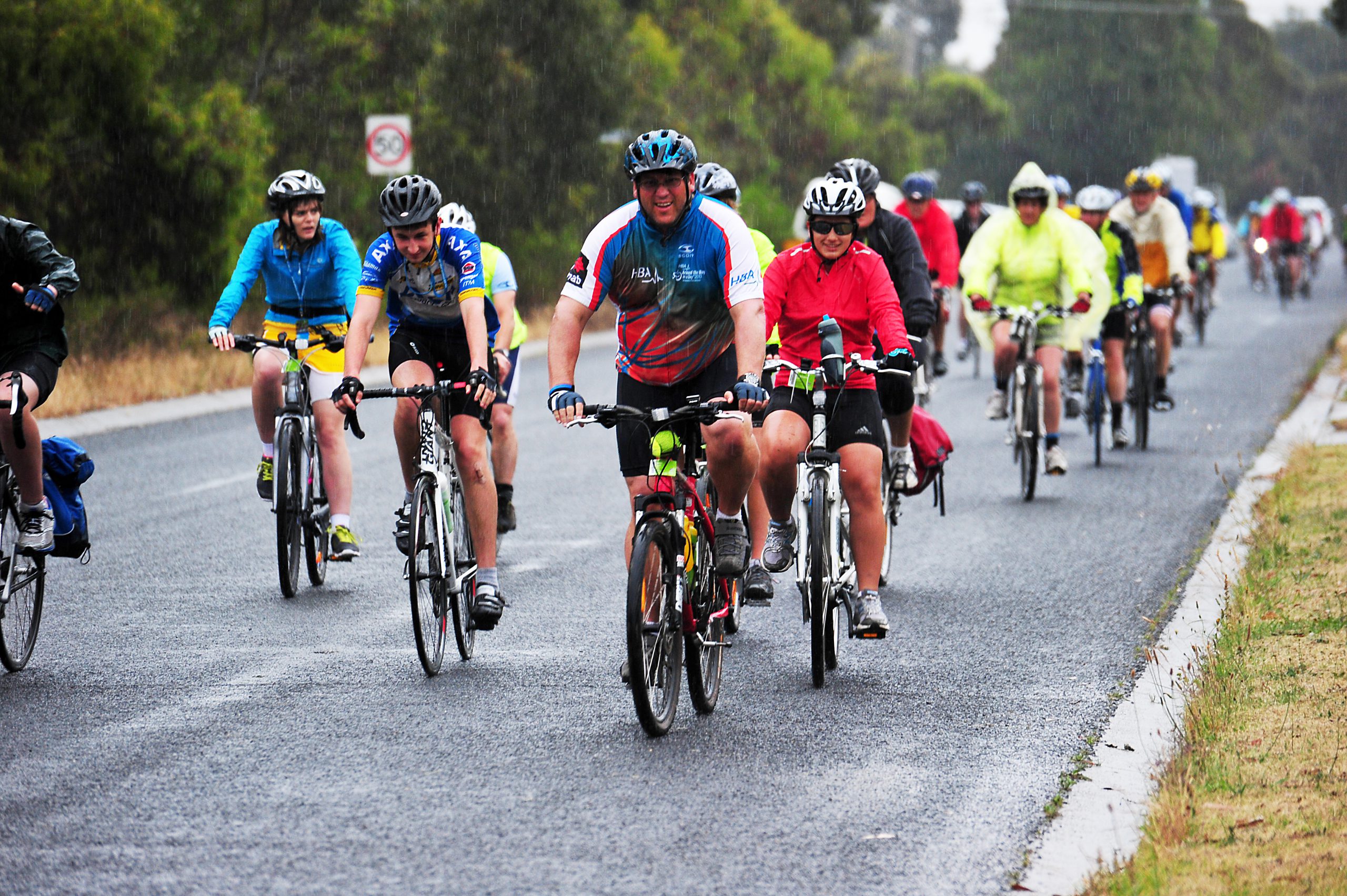 THE allure of the Mirboo North township has been acknowledged by the cycling community, who voted it 'most favourite town' on last year's Great Victorian Bike Ride in a post-race online survey.
Traralgon, which hosted one of the rest days, and Yarragon also polled well among about 500 voters who took part, while Briagolong was rated 'most welcoming' town.
Bicycle Network Victoria event manager Darren Allen said the results were a reflection of Gippsland's comprehensive and welcoming approach to hosting stages of the GVBR.
"What we had was a really united approach from the shires, everywhere from East Gippsland through to Bass just worked cooperatively so that it wasn't the same thing in every town," Allen said.
"They coordinated it from a very high end level so that it all just worked and that was the thing that rated really well."
Allen said the overnight stop in Mirboo North was borne from requests during the 2007 ride, which made a lunch stop in the area.
Five years later, returning riders were rewarded for their patience with a memorable stay in the shire.
"The town itself is obviously quite beautiful; to be able to go into the brewery and the shops and everything else there that just makes that town so unique (was fantastic)," Allen said.
"The other thing too was it was a great day of riding; the riders were able get out in the countryside and see parts of Victoria they hadn't seen before and then arrive in a town that was just ready for them."
Allen said Traralgon went above and beyond for the rest day, putting on a myriad of events including a greyhound race meet, farmers market and moonlight cinema.
Riders were also impressed with smaller gestures, from two for one coffees for GVBR participants down to welcome signs for cyclists.
"Just that little thing that makes them feel like celebrity, the riders really warmed to it," Allen said.
"Traralgon really turned it on for rest day; they had every considerable activity you could think of."
Riders will have to wait a few years before the ride returns to Gippsland, but given the success of the 2012 event, Allen said it would definitely be back.
"It was beautiful; the Grand Ridge Road was a highlight but there were certainly some other not so well known roads that got through those quiet country towns (that were great)," Allen said.
"We were spoilt for choice and really looking forward to coming back in three or four years."
The GVBR contributed about $2 million to local economies last year, and brought 4300 riders, volunteers and support crew staff to townships along the ride.