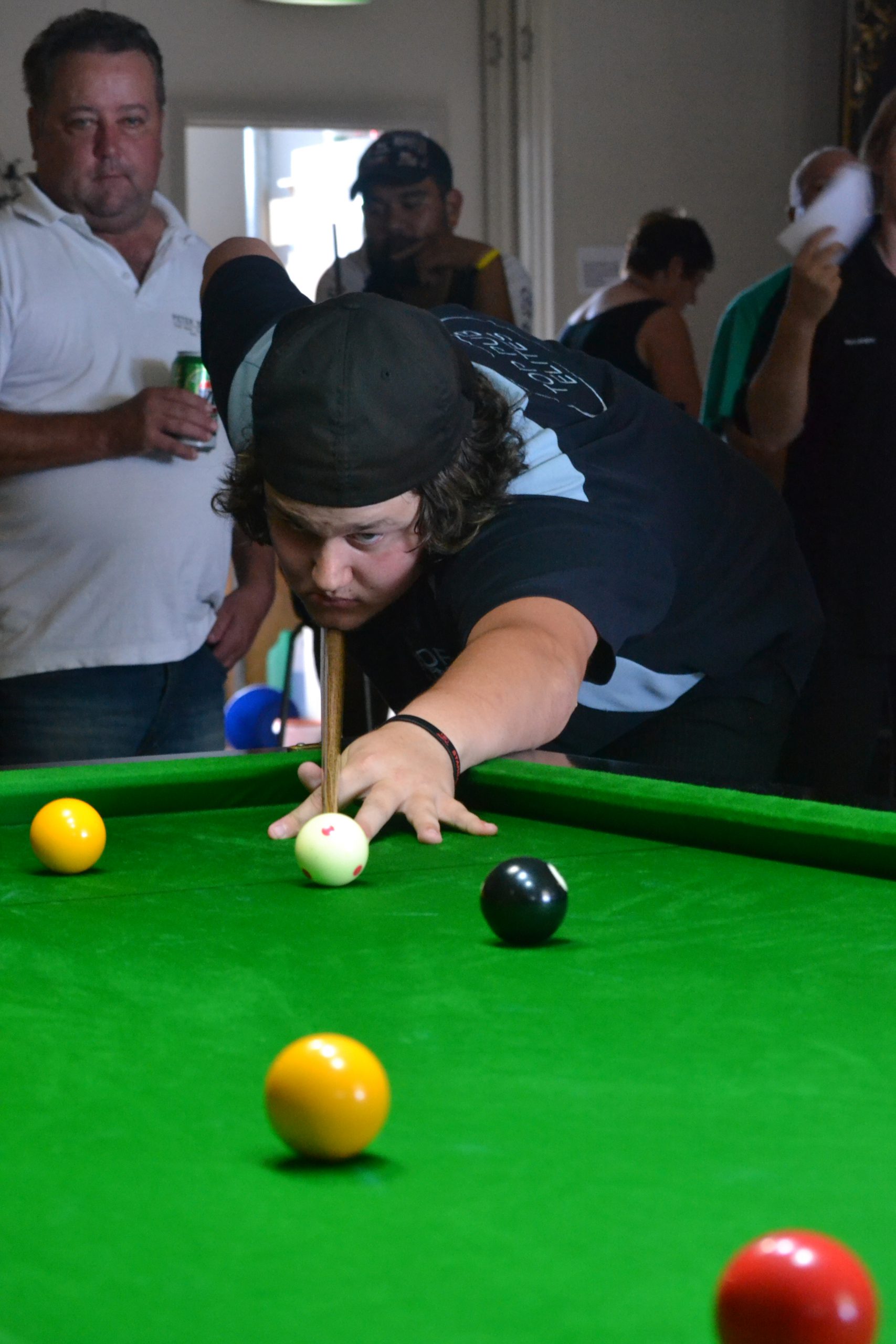 WITH the Australian Masters eight ball captain in the team, Turks Bar was always favoured to take out the Latrobe Valley Eight Ball Summer Series title, and did so in style on Sunday at its home venue.
Steve Gray led the charge against the previously undefeated Jezza's Turkeys in an 8-2 grand final rout, following on from another one-sided win over Turks Shooters in the qualifying final.
Despite the loss, Jezza's Turkeys did not go home empty handed; Will Shingles was awarded the Cox Plate player of the summer competition for the best individual record throughout the series.
LVEB spokesman Rick Merlot said while the division one final was a blowout, the series as a whole was the best on record with 27 teams taking part.
"It was always a foregone conclusion who was going to win that one (the final)," he said.
"It was probably the best summer season we've had… and it was a huge day (on Sunday)."
In the minor final, which was contested by teams from divisions two and three, Morwell Returned and Services League Ugliis emerged victorious 8-5 after a tight tussle with Grand Junction Hotel.
Ugliis ran away with the last three frames, but the score was deadlocked for most of the day.
"It could have gone either way at any time; they were close all the way through," Merlot said.
The association will now regroup for its upcoming winter series and has its annual meeting scheduled for Tuesday, 7pm at Morwell Golf Club.
Merlot said all players and non players were encouraged to attend and expressions of interest to join existing teams or form new sides would be taken on the night.
The winning Turks Bar team included Steve Gray, Paul Pyke, Stuart Stevenson, Tommy Gill, Ross Smythe and Chris Johnson.