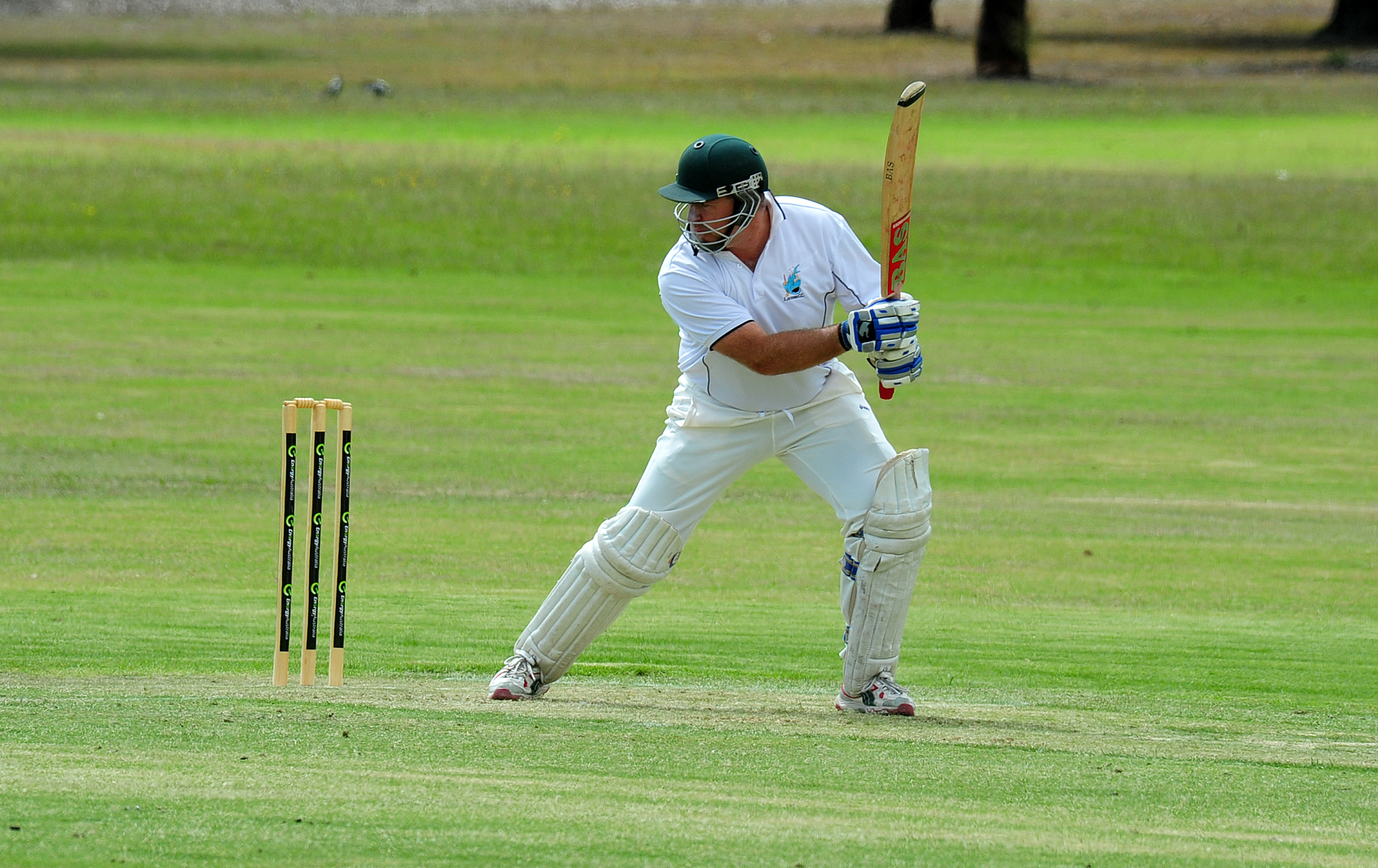 JOCKEYING for final four positions in the EnergyAustralia Yallourn Cup is on in earnest after the first day of the last round of home and away matches.
Moe is enjoying top spot at the moment, but pressure is coming from Latrobe and Morwell for the coveted minor premiership which could see the Lions drop to third.
Morwell v Trafalgar
MORWELL has already secured first innings points against Trafalgar thanks to fine bowling from Tim Dowe (6/25) and Rob Semmler (4/10), who had the Ships out for a modest 112.
Morwell is 5/147 in reply.
Trafalgar started well with an opening partnership of 53 by Klay Butler (35) and Rhys Holdsworth (38), until Dowe had Butler caught by Marty Giddens.
Holdsworth followed soon after, trapped in front by Semmler, and apart from Jackson Noon's 15 the innings fell apart.
Trafalgar was hurt by absent players and fielded a young side including 13 year-olds Brett Cameron, Brodie Burgess and Lachlan White.
Morwell did not have it all its own way and lost its top four bats cheaply.
Mark Cukier was bowled for five and Giardina for a duck by Daniel Heathcoat.
Blake Mills (6) and Craig Giddens (8) were next to go at 57 but Semmler (52*) and Brendan Brincat (50) steered their side to first innings points.
Heathcoat bowled well to take 3/36 from 13 and Noonan claimed 2/28 from 12.
After the opening pair the bowling ranks looked thin.
Yallourn North v Latrobe
YALLOURN North only had itself to blame for allowing Latrobe to get off the hook and make 224.
Kaushik Aphale was dropped twice on his way to 78 and a seventh wicket stand of 46 by Pat Farrant (30) and Adam Duncan (25*) gave the Sharks' score respectability.
Glen Sheekey (3/44), Lucas Fry (3/65) and Jeremy Butler (4/63) shared the spoils in an innings of 69.3 overs in duration.
Latrobe struck back before stumps with the prized wicket of Josh Keyhoe, who was caught by Daniel Siddle off Brendan Evans for one.
Glen Sheekey and Tyler Brown saw out the remaining overs to be 1/21 at stumps.
Newborough v Mirboo North
MIRBOO North is in a strong position against Newborough, having reached 2/54 after dismissing the Bulldogs for 169.
Seven Bulldog bats reached double figures with Troy Oakley making 35, Lachlan Hardy 29 and Matt Hibbs 23.
Dale Banks was the most damaging bowler taking 4/33 from 14 overs of leg spin and Liam Smit and Josh Taylor managed two wickets each.
The Bulldogs tasted early success when Steve Rogers was trapped in front for a duck but Matt Snell and Ben Heath guided the score to 54.
Snell fell on the last ball of the day with the side 115 runs in arrears.
Second grade
WILLOW Grove tasted rare success when Rob McGregor scored an unbeaten century against Yallourn North.
Chasing 138, McGregor collared the bowling to lift his side from 5/63 to give it a comfortable 53 run win.
Trafalgar and Hazelwood North had a close battle, with the Ships successfully chasing down the Razorbacks' 187 to win by 13 runs.
A strong Moe combination amassed 4/255 against final six side Mirboo North, with Paul Cake missing his century by four runs when time ran out.
Earlier the Tigers were all out for 101 with three wickets each to Peter Grima (3/27), Damon Bednarski (3/34) and Frank Manducci (3/6).
Another century to Alex Sword (105) gave Rawson the edge against Morwell in a 29-run win.
Youngsters Dylan Day (3/20) and Dean White (2/20) kept the Kookaburras' strong batting lineup under control.
Top team Latrobe won a pressure game against Jeeralang Boolarra Panthers by 39 runs to retain top spot on the ladder.
St Vincents made Thorpdale's chances of making the finals slimmer with a 53 run win. In reply the Saints made 141 and Harley O'Connell took 5/39 for the Blues.