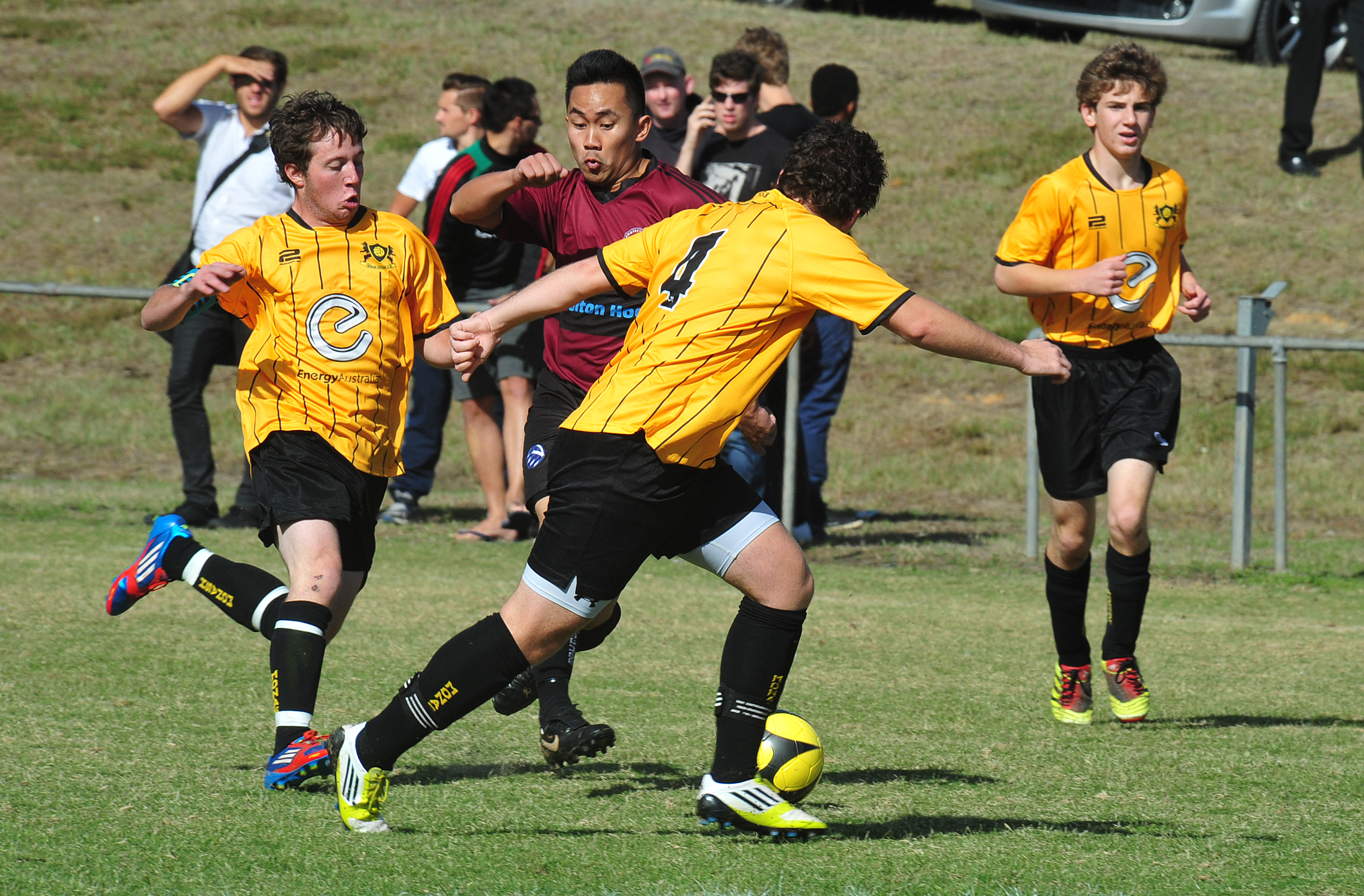 MONASH failed to defend its home turf as Harrisfield Hurricanes claimed the honours in the third annual EnergyAustralia Shield at Monash Reserve on Saturday, defeating Old Hill Wanderers 5-4 on penalties in the final.
Both pool groups were tightly contested with every side in the mix going into the final round of preliminary matches.
Harrisfield and Old Hill made it out of Group A, with Monash and Croydon Ranges eliminated.
Group B was an even closer affair with all teams tied on three points after two games each.
Football Federation Victoria glamour side Mazenod United topped the group followed by VicSoccer champions Trojan Athletic, with Bayswater Strikers and Tyers missing out.
The semi-finals were both grudge matches pitting VicSoccer rivals Old Hill Wanderers and Trojan Athletic against one another on pitch two as FFV nemeses Mazenod Utd and Harrisfield Hurricanes battled it out on pitch one. Old Hill was able to grab an early goal in its encounter and managed to repel continued Trojan attacks to advance to the final.
On the main pitch it was end to end action as two fierce FFV enemies battled it out.
In a match that contained continual chances and two red cards, it was penalties that decided the winner; Harrisfield prevailed 5-4 in the shoot-out.
The Old Hill versus Harrisfield final was played in good spirits with both teams creating chances but unable to beat the opposing goal keepers.
After 40 minutes of normal time the scores were tied at 0-0, and again penalties were required.
Harrisfield held its nerve to win 5-4 and give the Rowville based club its first silverware for the season.