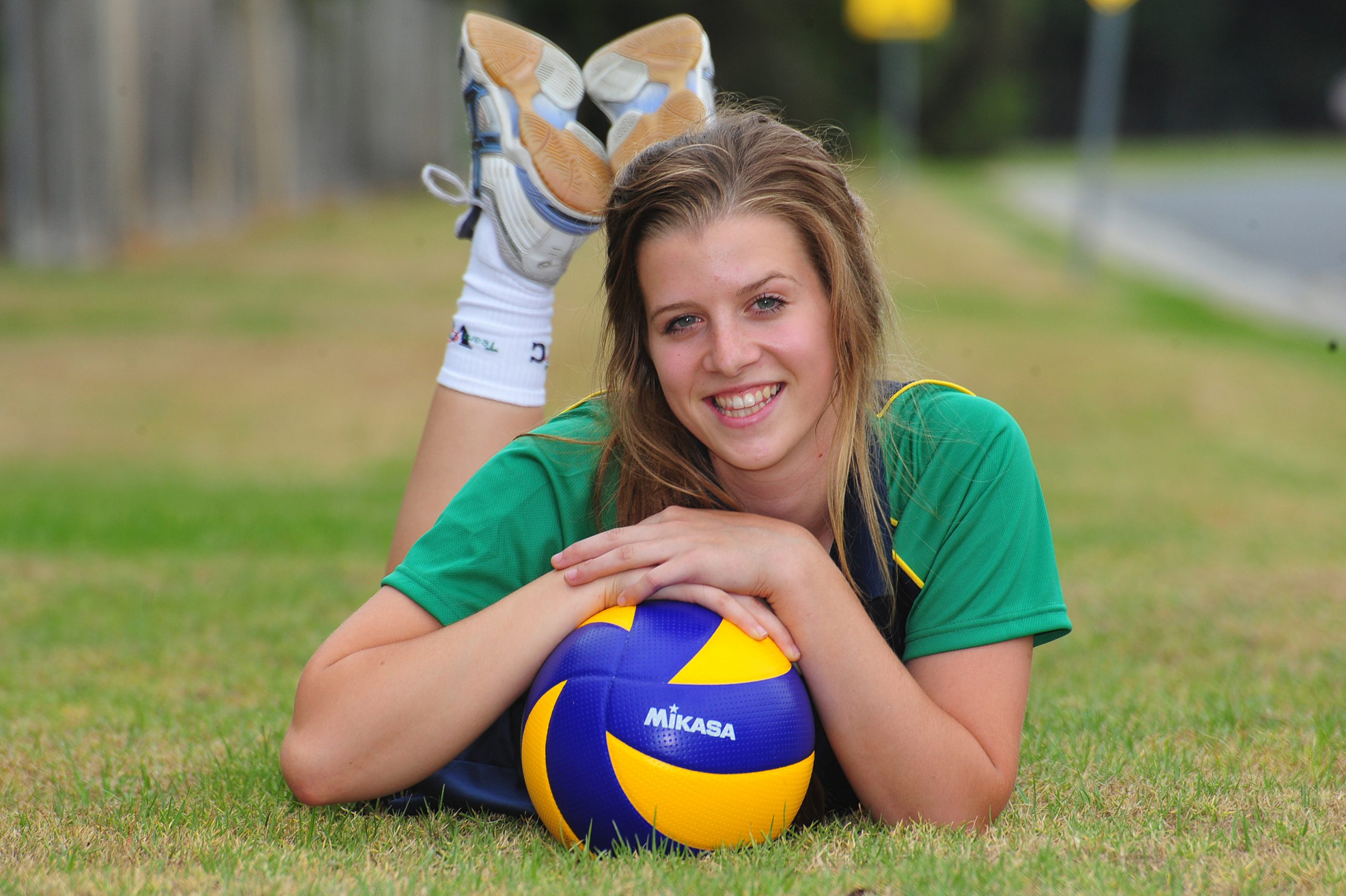 MORWELL'S Phoebe Trembath is a back court specialist, but she was at the forefront of national selectors' minds late last month when they announced two Australian under 18 volleyball teams would travel to Thailand in April.
The vivacious volleyballer vaulted into her third national squad after impressing in two previous Australian caps against New Zealand, and at a week-long camp at Latrobe Leisure Churchill last year.
The 15 year-old Lavalla Catholic College student will fill the role of defensive bulwark at the under 21 Thailand Junior National Volleyball championships as a libero, and said she was "rapt" at the opportunity to represent her country abroad.
"It's my first time going overseas so I'm pretty excited," Phoebe said.
"Apparently their level of game is so much different to ours and it will be really good to adjust to that and see how we go."
The Gippsland Sports Academy athlete took up volleyball five years ago in the absence of other sporting pursuits, and showed immediate aptitude at the state trials.
Phoebe credited GSA for pushing her to attend the trials, just weeks into her young career, an event which instilled an insatiable drive to push the limits of her talent.
"They really got me into striving to achieve higher," Phoebe said.
"I realised how different the sport is the higher you get and how intense it can get so that was when it really showed (me) that I wanted to keep going."
With the announcement of this year's under 17 state team just around the corner, Phoebe is hoping to lay claim to a Victorian jersey to go with her green and gold.
Already Phoebe is a familiar face in the Melbourne volleyball ranks, having recently joined the East Side Hawks state league team.
Because of her various playing commitments, Phoebe travels to Melbourne three times a week, in addition to two weekly sessions in the Latrobe Valley on top of school and a part time job.
Far from the athletic workload having a negative effect on her studies, Phoebe's sporting zeal has spread to the classroom thanks to her ability to bounce back from tough sessions quickly.
"I think recovery (is important); as soon as I finish a session I have to make sure I recover really well so the next day doesn't just drag on and it gets worse and worse through the week," she said.
The talented teen said as the workload increased toward the end of her school life, there would always be a place for volleyball, even if it meant squeezing homework in at lunch time. Beyond that, a United States college volleyball scholarship could be the next frontier.
GSA chief executive Judi Buhagiar said Phoebe's national selection was just reward for one of the academy's most diligent athletes.
"She has been trying to earn her stripes for this for a long time; she's worked really hard to get to where she is now," Buhagiar said.
"She's a determined young girl and there's no way she's going to stop here, I really think she's going to go on to bigger and better things."
The Thailand championships run from 16 to 28 April.