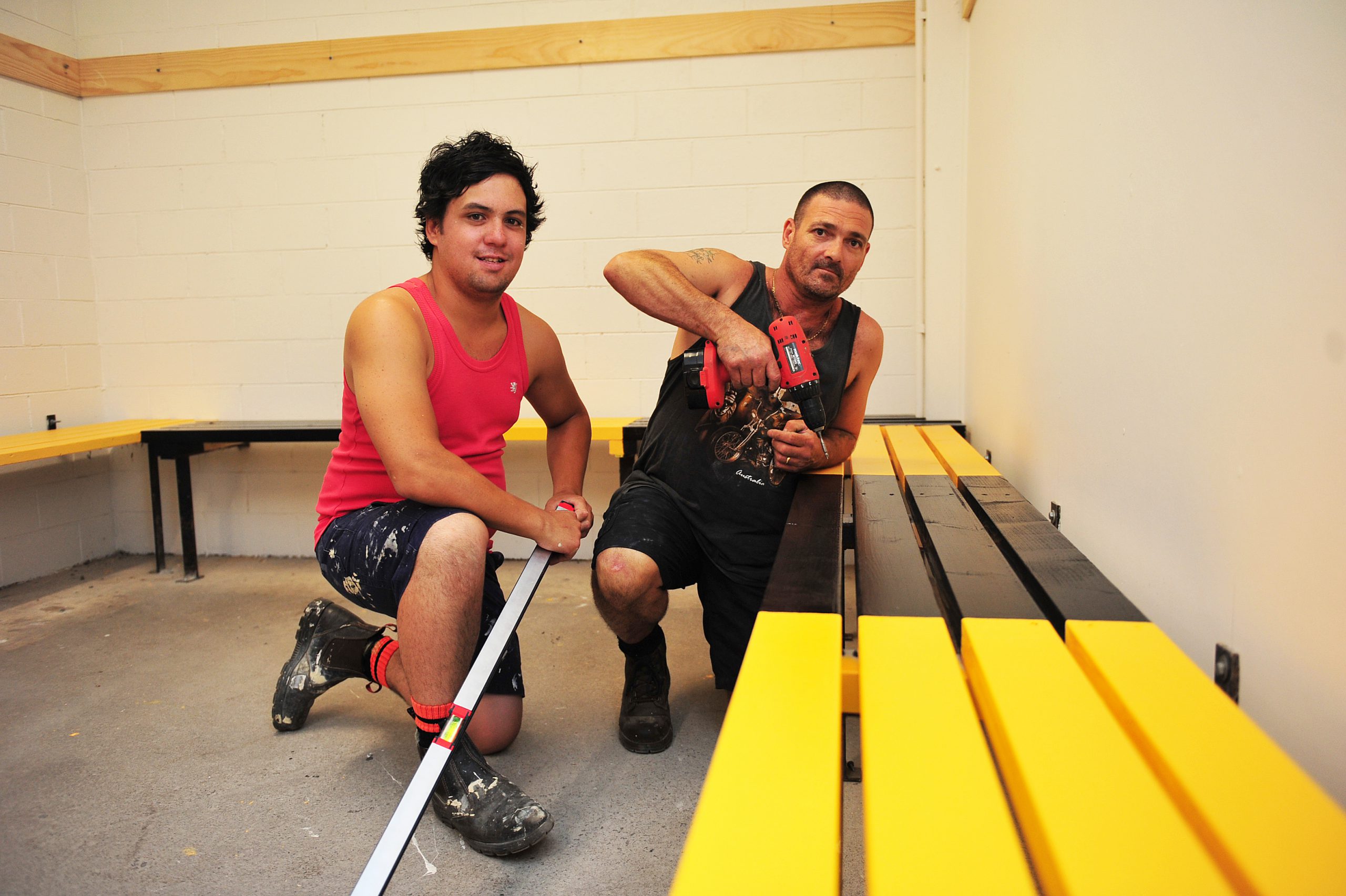 GORMANDALE Football Netball Club has recruited well in the off-season, and not just on the field.
In conjunction with Workways, the club has revitalised its clubrooms through a $10,000 work for the dole program over six months, with nine unemployed community members taking part.
With the project near completion, several workers will come out the other end with new abilities and, more importantly, new jobs.
"Although the club has been upgraded, which is fantastic, the real success story is the nine participants have really been up skilled, and four have gone on to gain full time employment," Gormandale senior football coach Luke Henderson said.
Henderson, who is involved with Workways, said the success of the program meant the club would continue the partnership with plans to revamp the club's netball facilities the next priority.
The program saw the construction of a new players area, new benches, privacy screens and a new paintjob in the clubrooms.