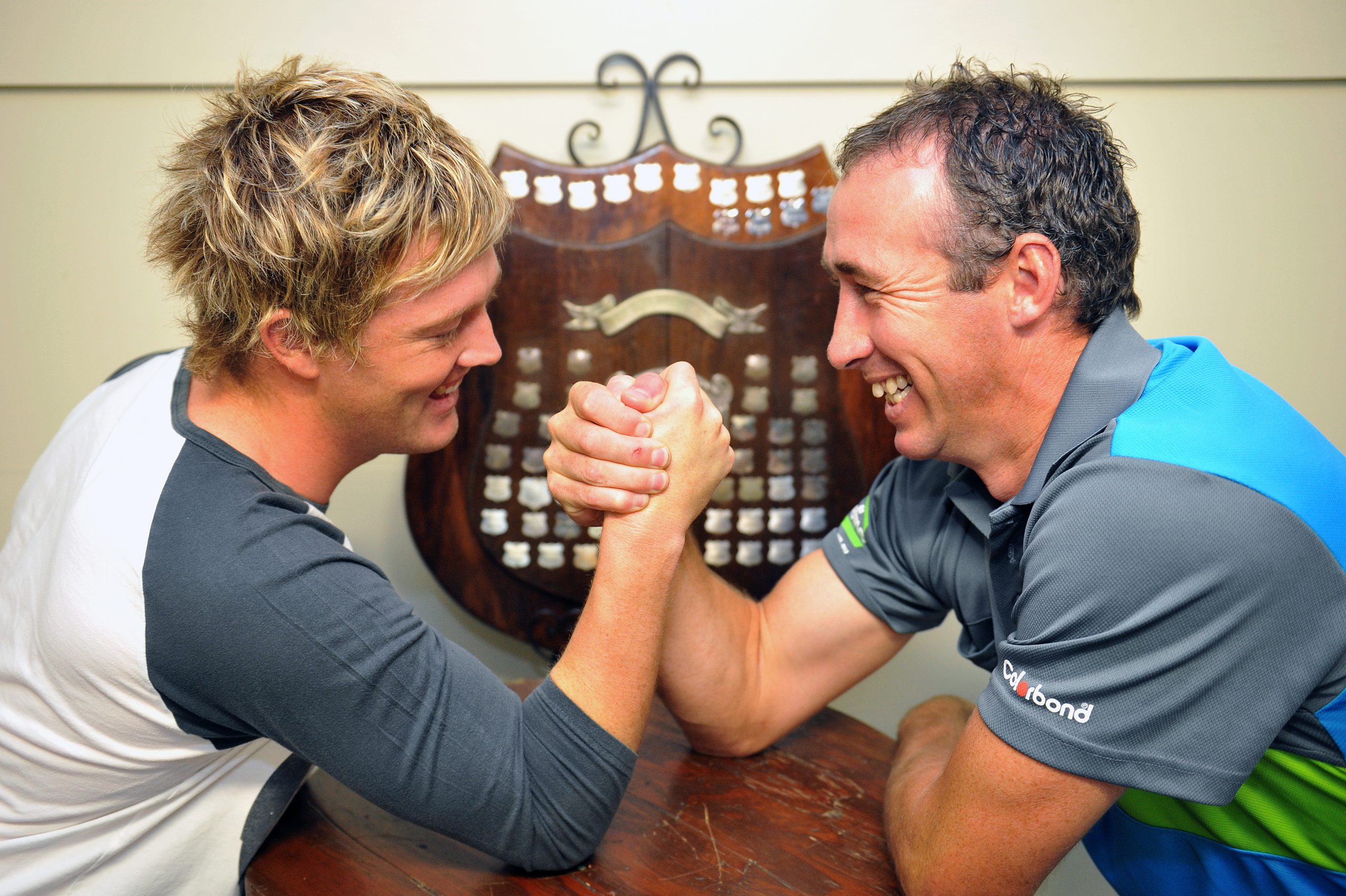 GORMANDALE and Ex Students players have turned in their homework on time and are all eligible to play in this weekend's grand final.
Calling the toss correctly was the assignment handed down by both captains this week, as batting first will be pivotal on a dry Stoddart Park pitch this Saturday.
Both sides will be confident, having achieved a success rate of 50 per cent in field testing, and Ex Students captain Lee Stockdale said confidence was a catalyst for success at the club.
"We don't have that much grand final experience with our team but what we've got is a lot of confident players and we've got the confidence from this great season that we've had," Stockdale said.
"They're a quality side (Gormandale); they've been there and done it for so long and we're like the new kid on the block with our squad."
It has been 13 years since Ex Students' last premiership, but with league best and fairest Stockdale at the helm the side has been a cut above this season.
"As I've done all year I'll try to lead from the front and contribute to whatever I've got to do to put us in a position to win the game," Stockdale said.
"We know what it means to the club but we've got the chance to write our own individual success stories so that will be on our players' minds."
Stockdale has been the competition's form bowler, topping the competition aggregate with 46 wickets, but he is up against the TDCA's leading run scorer in Gormandale captain Adrian Burgiel (596 runs at 66.22).
Burgiel traded bat for ball to star against Glengarry last week with six wickets, but is focused on wielding the willow well this weekend.
"The last few weeks I've been a bit quiet so it would be good to get back on track, get some runs and set up for a big score," he said.
"It wasn't a great effort by the boys (last week) but we obviously did enough to get through and win the game but hopefully we won't be relying on 10 and 11 to get the job done this week."
While Gormandale has won a spate of recent premierships, Burgiel said the hunger for the title was still evident among the players.
"They're hard to win premierships… we're definitely keen to win this year and go back-to-back," he said.
The sides have met twice before in grand finals with the ledger square at one apiece. The Tigers are playing in their seventh consecutive grand final, which equals the league record set by Raiders. Ex Students won the sides' only encounter this season by 155 runs.