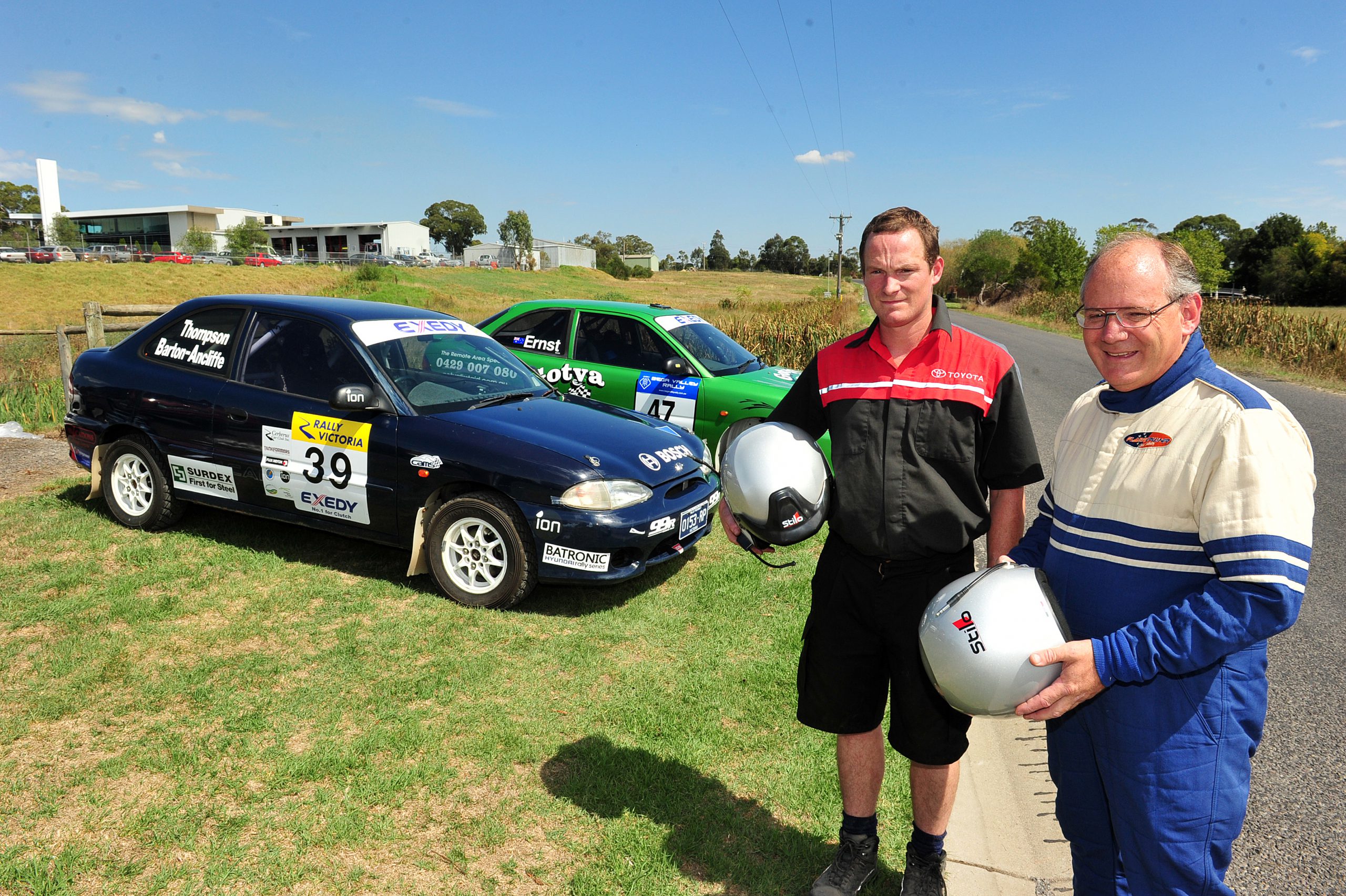 BONNIE Doon's fabled serenity will be interrupted this weekend when the first round of the Victorian Rally Championships drifts into town.
Two aspiring champions from Churchill, John Ernst and Andrew Thompson, will contest the series' Hyundai Excel class, a division in which both men have previously finished as runners-up.
Ernst is making his return to competitive racing after several years in the wilderness, while Thompson is looking to improve on his 2012 second placing.
"The plan is to go one better and see if I can't beat my navigator (2012 best co-driver winner Simon Barton-Ancliffe) this time," he said.
The 30 year-old, who won his debut race in 2011, finished just 10 points off first place last season despite a rough trot which included being bogged, nearly flipping the car and blowing up a battery.
Thompson will use this series as a springboard into the Australian Rally Championship, which he plans to contest in future years.
In the meantime he will continue in the Excel class, which features standard cars with limited modifications and the addition of safety equipment, along with Ernst.
Ernst said the series' appeal was largely based on the relatively low cost of competing, which was the main reason for his involvement in the inaugural 2006 competition.
"This is without doubt the easiest entry into rally," he said.
"I never thought it would be affordable until this series came along."
While other rally competitions require up to $100,000 outlays to be competitive, vehicles in the Excel class require about $5000 to get on the dirt, which includes the price of the car itself.
The high speed sport has landed both men in some hairy situations; Ernst has found himself dangling precariously on a cliff's edge and Thompson has rolled the car on its side at 90 kilometres per hour.
Despite the odd instances of danger, Ernst said the sport walked the line between adrenaline and precaution.
"You've got to balance keeping the car going quickly and maintaining safety in the vehicle," he said.
"It's just you against the clock; you're not competing directly with anybody on a circuit and if you make a mistake it's your fault and you can't blame anyone else."
Ernst will be joined in his 1995 single cam Excel by his former navigator Bronwyn Metha as co-driver this season.
The six-round series will bring two events to Gippsland, with the second round slated for Bairnsdale while Warragul will host one of the later races.
For more information or to get involved with rally driving, phone John Ernst on 0409 836 515 or Andrew Thompson on 0448 190 982.