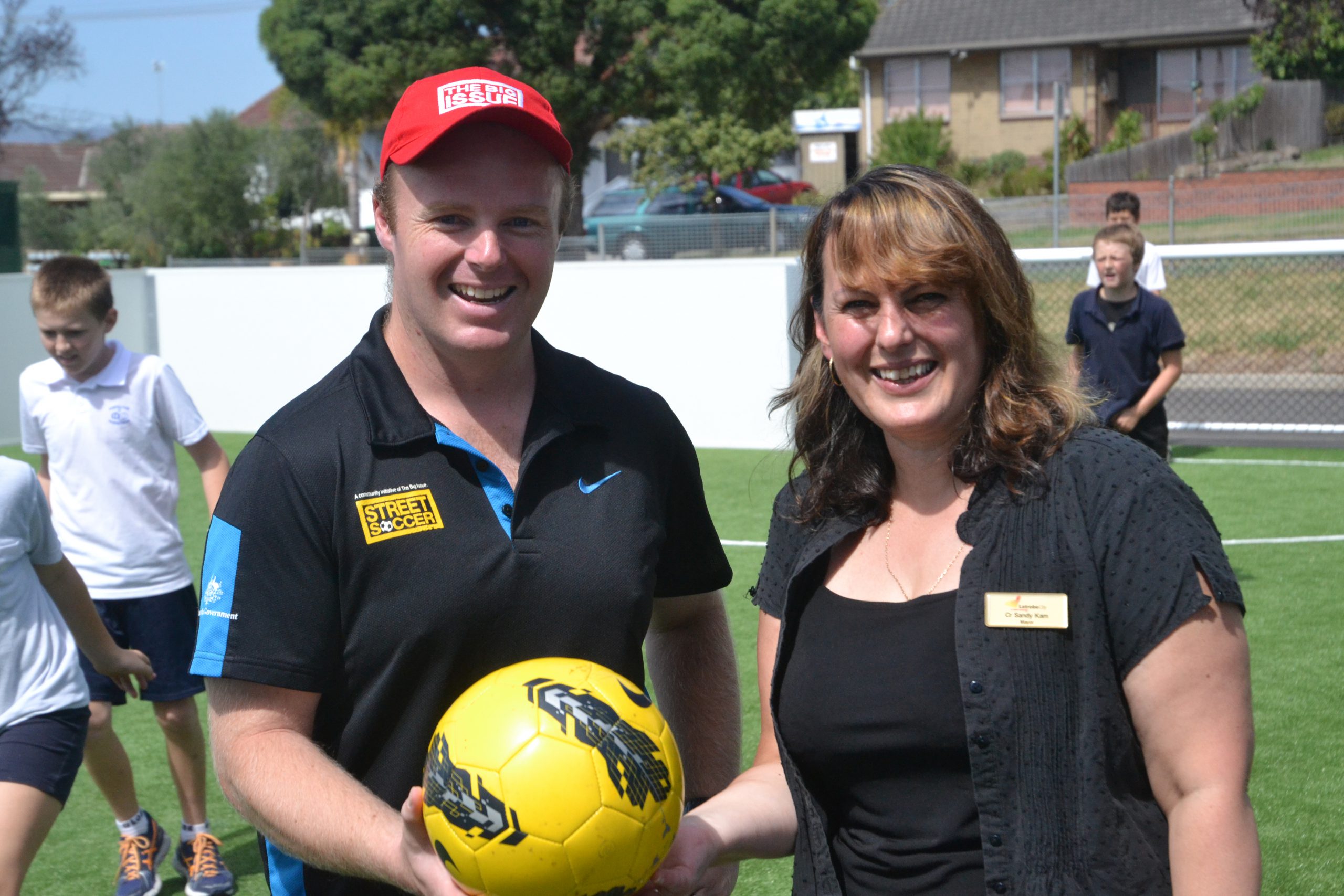 STREET Soccer has a new home in Morwell.
A $110,000 revamp of the Morwell Park sporting precinct has seen the development of a synthetic based street soccer field and upgrades to the previously non-compliant netball courts.
The revamped complex was officially opened to the public by Latrobe City Mayor Sandy Kam last Thursday, who literally kicked proceedings off by slotting home the first goal on the new surface.
Big Issue community street soccer state coordinator Jarrod Gunn said the facility would provide a boost to the existing Morwell street soccer program, which has been running for four years and caters to homeless and disadvantaged people.
"To now have a place to call home is really exciting for our program to build ourselves around and base ourselves in one area," he said.
"It's in an area we really wanted to engage with a lot more and certainly this will be a good opportunity, a good a facility for the community, and something for us to engage with the community."
Latrobe City Council pledged $10,000 to the six-month project with state and federal government providing the rest for the Big Issue initiative.
Latrobe City Council manager recreational liveability Jamey Mullen said the location was chosen due to its proximity to other football pitches in the area, public transport accessibility and the local demographic.
"There's a lot of Sudanese families in the area that love their soccer," he said.
"It's a community facility, so apart from the organised street soccer, it's open for anyone to use."
An organised street soccer competition runs on Thursday evenings, but the field is open for public use at all other times.
The Big Issue is a Melbourne based organisation which supports the homeless.