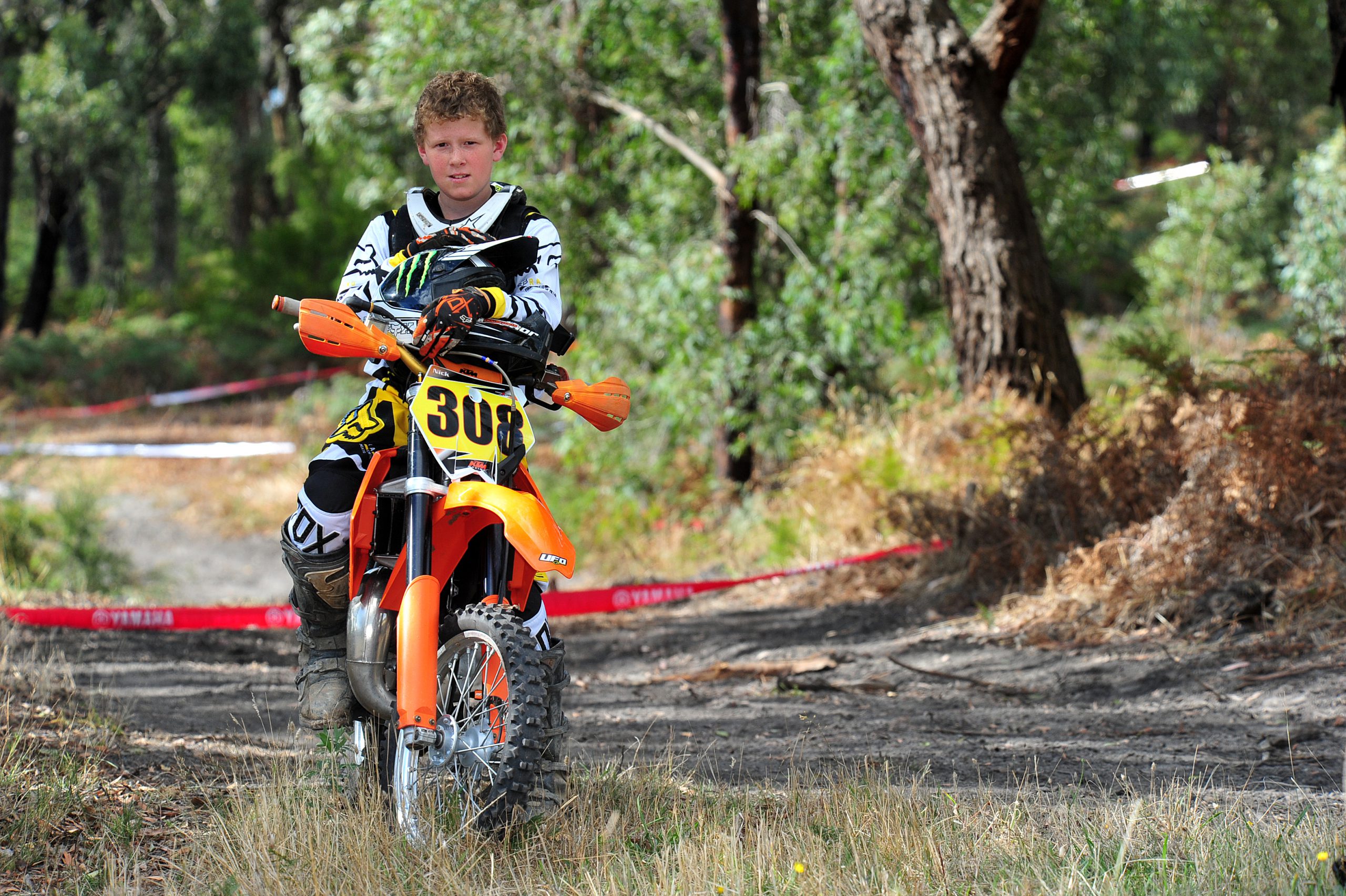 NICK Graham's first crack at the Victorian Off Road Championship has been a long time coming.
The 12 year-old Traralgon rider has been at home behind the handlebars since the age of four, but rode his first competitive event last weekend at Newry.
"It was pretty hard being my first time racing… (and on a foreign track) it was a bit different, it was rocky," Nick said.
With bold visions of racing in the United States one day, the Traralgon South student will fire up his two stroke KTM 85 for his first foray into enduro this weekend on his home track.
With a penchant for cornering and the Traralgon track's log crossing, Nick is keen to put his best foot forward against some of the best junior riders in the state.
"(I want to) go really good and hopefully win," Nick said.
"Watching one of the best riders in Australia, Daniel Milner, will be good (too)."
"It's a fun sport and I've been doing it since I was young; I want to do it for the rest of my life."
Nick's dad Jeff, who is one of the club's junior coaches, had a big hand in the redesign of the track for the weekend's event, which will traverse bushland as well as the existing circuit.
Graham said participating in enduro could only benefit the young talent at the Traralgon Motorcycle Club.
"It will be good to expose a lot of the young kids to a different variety of racing apart from the motocross," he said.
"It's a great bit of variety; the kids have to think on their feet and they're exposed to a wide variety of racing styles."
The championships run all weekend.