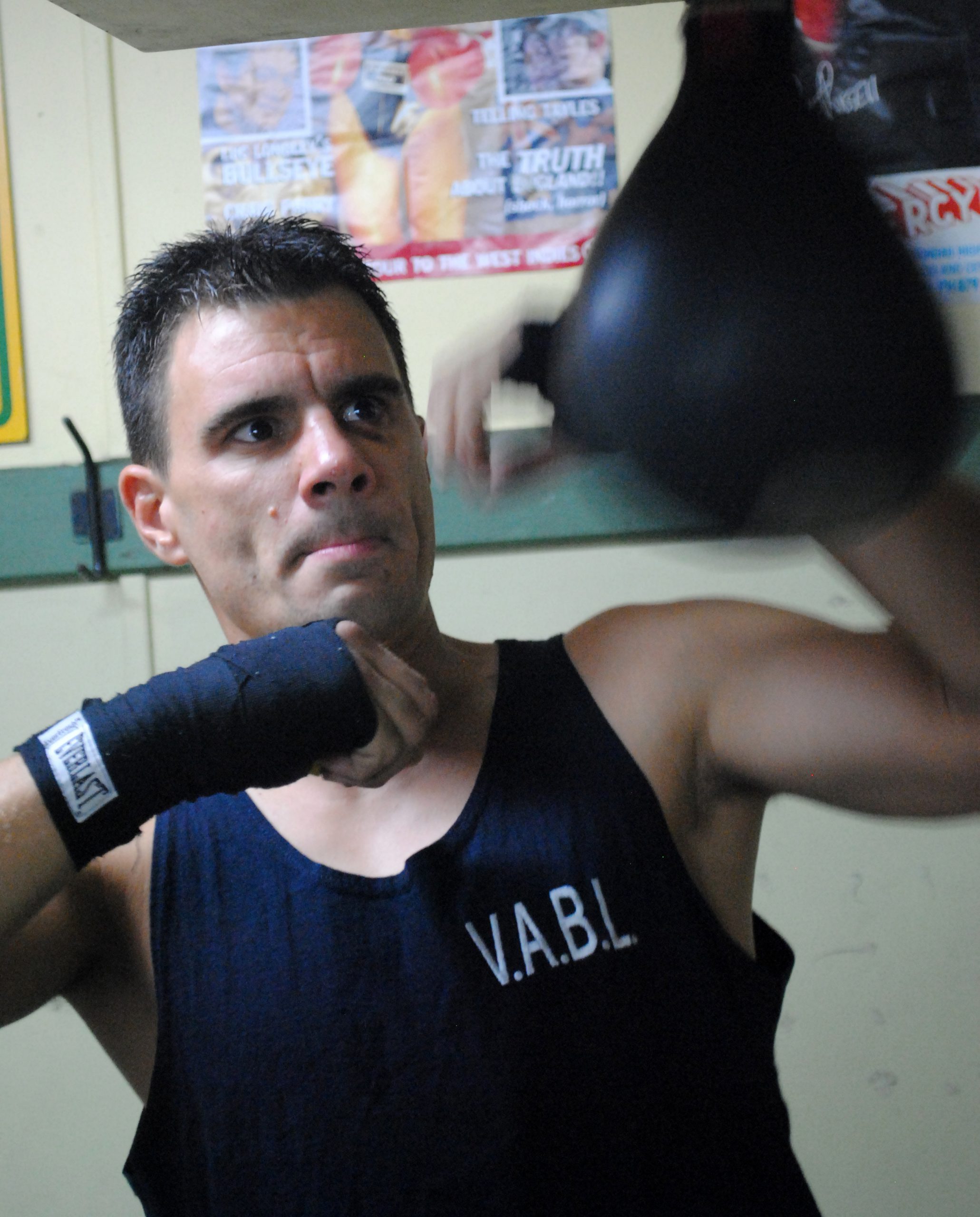 Boxing
AFTER 18 years of preparation, Moe's Terry Burgess was understandably fired up for his first amateur boxing bout.
The assistant coach at Moe Youth Boxing Club scored a points win in his debut in Lilydale after finally making the leap into the ring at the age of 30.
"It was the most exciting time of my life to get involved and have a bout," Burgess said.
"It was a big step up in intensity; everything was blocked out on the outside, you're one-on-one and concentrating no matter how much the crowd was screaming.
"You just had tunnel vision about what you wanted to achieve at the end of the bout."
Burgess dropped seven kilograms in preparation for the fight, and has had his nose to the grindstone to get in shape since last year.
Stepping into the ring had been a long time coming for the Morwell Park Primary School teacher, who said he wanted to "give it a crack before it was too late".
"I had other priorities in life first," he said.
"Finishing high school, becoming a young dad and working have all been in the way and now I've had that time where I can concentrate on training.
"Years get upon you really quickly and I thought this could be the last opportunity to get something out of it and do something for myself; honestly I thought I'd go all out before I lose all my fitness and ability."
Burgess has been a member at the club on and off since his early teenage years, where he found discipline and direction under coach Paul Jenkins.
"I was a bit of a wreck at school and a bit of a handful and Mum wanted me to get more involved in clubs and group things with team building and confidence building," Burgess said.
"Mum brought me here and ever since I've just enjoyed it."
Now on the other side of the equation as a teacher and boxing mentor at the club, Burgess said he wanted his example to act as a beacon for young people.
"(I want to be) a role model for the kids at school (by) being positive in boxing rather than fighting on the street or in the schoolyard and that sort of thing and be an inspiration to Koorie kids as well, being part Aboriginal," he said.
Now on the cusp of becoming an accredited trainer in his own right, Burgess' mentor Jenkins said the fighter could contest the Victorian intermediate titles at the end of the year after walking a long road to the ring.
"He wasn't very good when he started, but he tried and tried, came and went and late last year he put his head down," Jenkins said.
"He was pretty experienced for a bloke who hasn't had a fight and he really buckled down; you don't lose seven kilos if you haven't worked hard."
Burgess said he was keen to get as many fights down as possible over the course of the next few years.