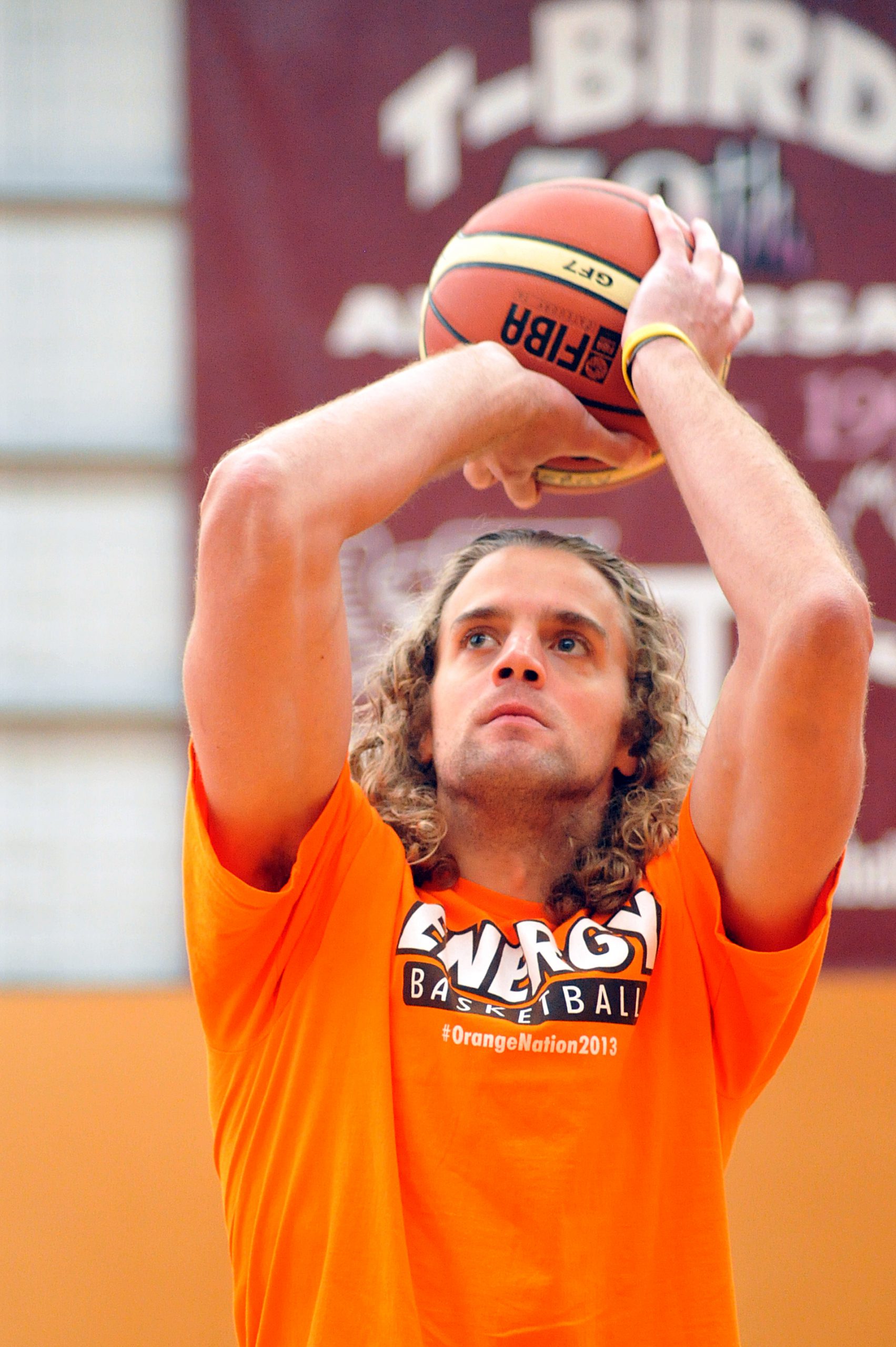 basketball
By samuel darroch
TEXAN titan Russell Permenter has unfinished business at Latrobe City Energy.
Last year's league leader for blocks and rebounds made his much anticipated return against Hawthorn last week, just days after touching down on Australian soil, in a rematch of the side's defining clash in 2012.
"If we had beat them (at the end of last season) we would have ended up in second place and had a pretty good go at the playoffs," Permenter said.
"Losing that kind of left some emptiness inside and made me feel like I had to come back and give it another go."
The 24 year-old put up some big numbers in a losing effort, registering a double double with 23 points and 10 rebounds, but said he still had room to improve.
"I certainly wasn't happy with my free throws, one for seven obviously isn't the percentage I want to be at, but I thought I did some good things attacking the basket and I shot it pretty decent from the field," Permenter said.
"It was good to get up there and block a couple of shots as well, but I definitely want to keep playing aggressive and make sure I box out my man and do better on the glass as well."
At six foot nine, the star import cuts an imposing figure on the court, but his buoyant demeanour off it has endeared him to his adopted team since being coaxed to Australia by Energy's Jarryd Moss.
"It's just a real home environment; it's a real close knit group of guys and I kind of hit it off with all of them right off the bat," Permenter said.
With international experience in the United States, where he plies his trade for semi-pro side Cleveland Havoc against a pool of former NBA talent, China and Thailand, Permenter is a true globetrotter.
"They were great experiences, they let me meet a lot of different people and experience a bunch of different things, which was good not only for me in my professional career, but me as a person as well," he said,
"In China and Thailand they don't have too many 6'9 white guys walking around, especially with long hair like mine, so it was somewhat interesting to see their reactions to me walking down the street for sure."
Since landing his first dunk on his last day of year seven to blitzing the boards in his hometown of Austin, Texas basketball has always been the big man's vice.
"Basketball was the thing I really fell in love with… it was a great way for me to just get out on the court and forget everything," he said.
"It was just you and your teammates against the other team, it was love at first sight so to speak."
With bold premiership aspirations in 2013, and one of the strongest Energy line ups in recent years around him, Permenter is ready to do whatever it takes to reach the top.
"I do it all, (position) one through five; I'll get out there and coach I'll even wipe down the floor if they need me to, whatever it takes to win that's what I'm going to do for my team," he said.
"I really hate to limit myself to one position and say I'm a centre or power forward, I really try and add so many different parts to my game that I can be as versatile as I possibly can."
Energy has a double header this weekend against Southern Peninsula Sharks and McKinnon Cougars.
For more on Energy turn to page 2.