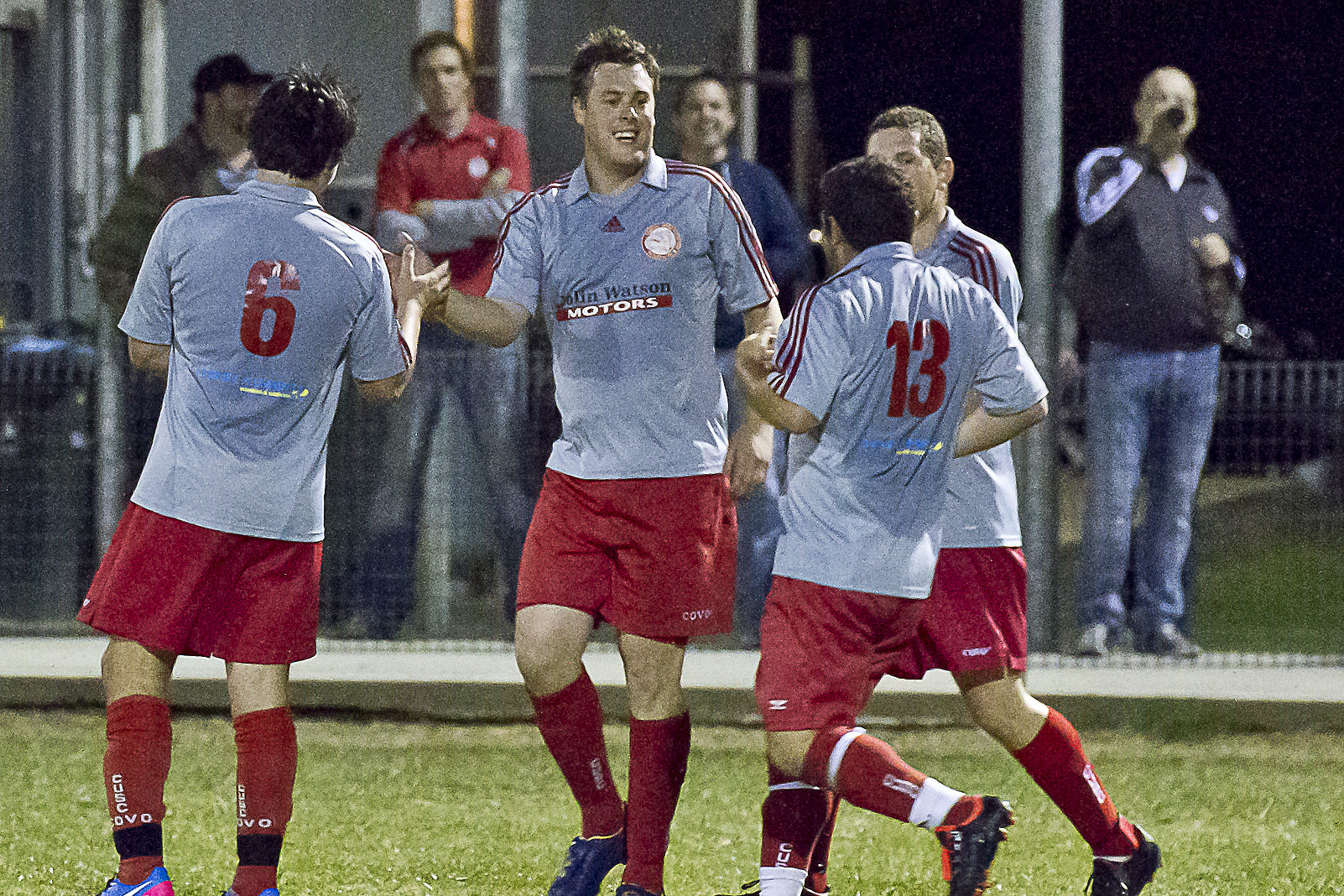 soccer
GIPPSLAND SOCCER
By samuel darroch
A HAT-trick of hat-tricks by Churchill's Paul Riess has seen the Rams' striker shoot to the top of the Gippsland Soccer League goal scorers' list with 10 from his first three matches.
Injury free for the first time in three years, the midfield and defense specialist was forced up front due to the depth of talent at the club and immediately inherited the Midas touch.
"It was probably the only spot I could actually fit into the team… (and) the ball is going in the back of the net so I'm certainly not complaining," Riess said.
The 27 year-old put three past Monash and Falcons 2000 in rounds one and two respectively, and slotted four against Newborough Yallourn United in round three.
While Riess did not add to his tally in the Rams' 3-1 win over Traralgon City at the weekend, he is already just four goals shy of his best season tally of 14.
Having never been an out and out frontman, Riess said he had not considered himself a marksman until the barrage began.
"There's no secret, I'm just getting lucky; I've got good players around me that are giving me the opportunity," he said.
"I wish I knew (how I was doing it); I'd be a millionaire if I knew.
"It's awesome; I've never really been a goal scorer."
A scorching free kick against Falcons was the pick of the goals to date while most have been neat finishes to good team moves.
"I haven't put away any screamers, that's what's coming next I hope," he said.
Riess started his junior career with Traralgon City before moving to Churchill, and has been at the Rams ever since barring a brief stint in Melbourne.
Despite his early season blitz, the loyal clubman said he wasn't paying much mind to the goal scoring leaderboard and would happily move around in the formation if asked.
"I'm definitely not getting ahead of myself; come the end of the year we'll worry about all that stuff, first we have a title to win," he said.
"The team we're in there's a lot of quality around so its not set on one person that's needed to score… it's not a one player team I just happen to be the one scoring at the minute, in two weeks time it might be someone else."
Riess' coach and brother Stephen Riess said the side was reaping the benefits of a new attacking structure, with Paul the main beneficiary.
"He's in the right place at the right time which is great but I'm more happy that the team is creating chances," Stephen said.
"We've learnt a new system and the guys have been rewarded for the hard work they've put in learning that and implementing what they've been taught."
The Rams will tackle Tyers this weekend.