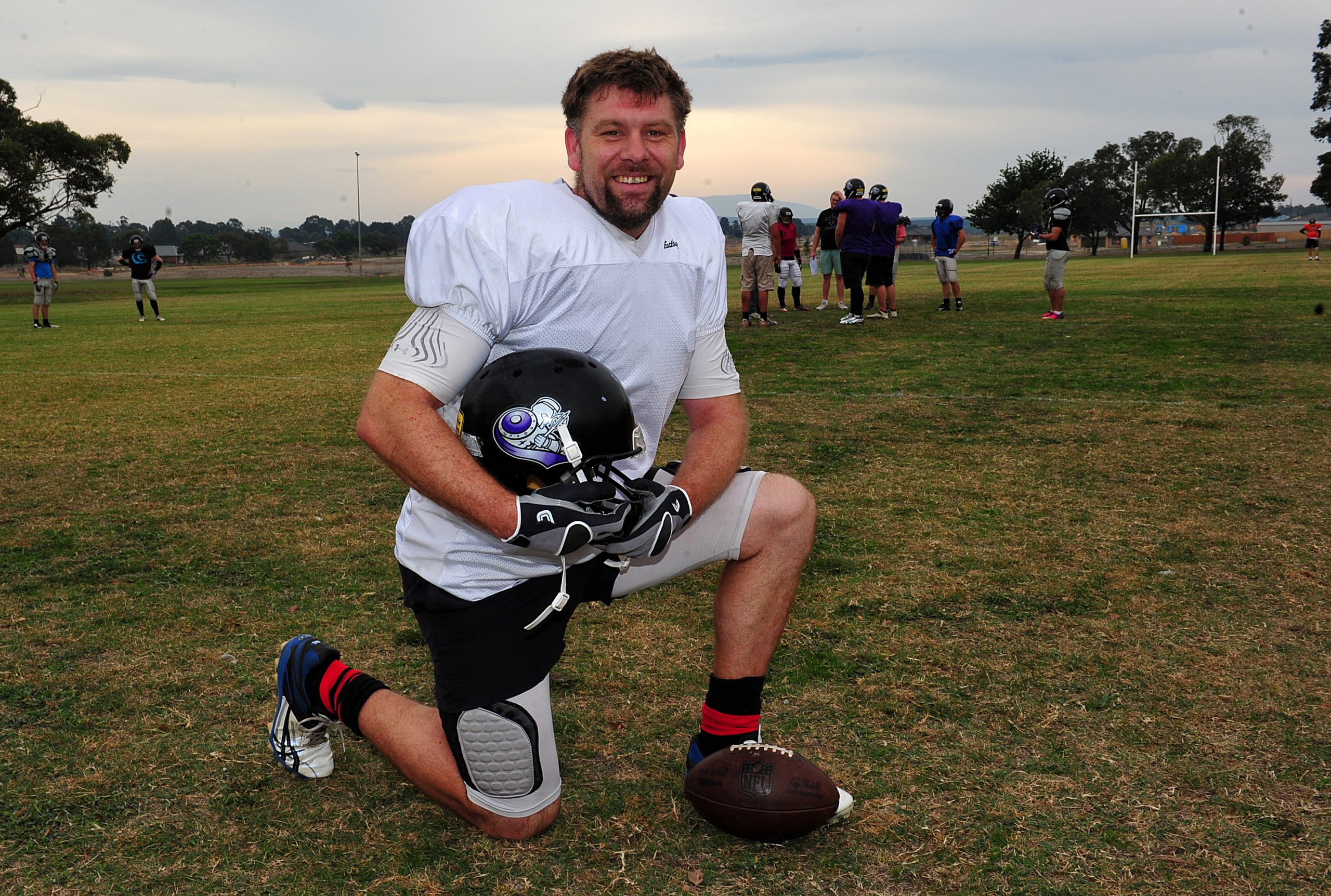 gridiron
By samuel darroch
GIPPSLAND Gladiator Don Veale was a latecomer to gridiron, but it hasn't stopped him rising to the top.
After giving up Aussie rules football three years ago, the 38 year-old was looking for another sporting challenge and eventually settled on the American code.
Two impressive seasons later and the offensive tackle has broken into a 90-man 'Outback' Australian World Championship squad, and has a chance to be selected in the first string side which will travel to Sweden in 2015.
"I've come late into the sport but it was a good transition," Veale said.
"I was finding football was a little bit hard on my body and I was looking for something else I could play and enjoy.
"Gridiron, where it's still a hard tough sport, it's not as gruelling on the body, it was really the joints that were causing (me) problems."
With matches against the Polynesian Warriors and Hawaiian All Stars college team on the horizon, Veale said he was focused on making the next cut.
"I just keep doing what I'm doing… it's very position specific," he said.
"(I'm) running up against about 12 guys, so as long as I can keep doing the hard work, going to the gym and training hard and performing well on the field, you can only hope that's going to be enough."
Veale said some of the fundamental skills of Aussie rules had transferred to his gridiron game and held him in good stead.
"A lot of it's just tackling and strength, (but) with gridiron it's a different kind of fitness," he said.
Veale will line up for the Gladiators again in 2013.