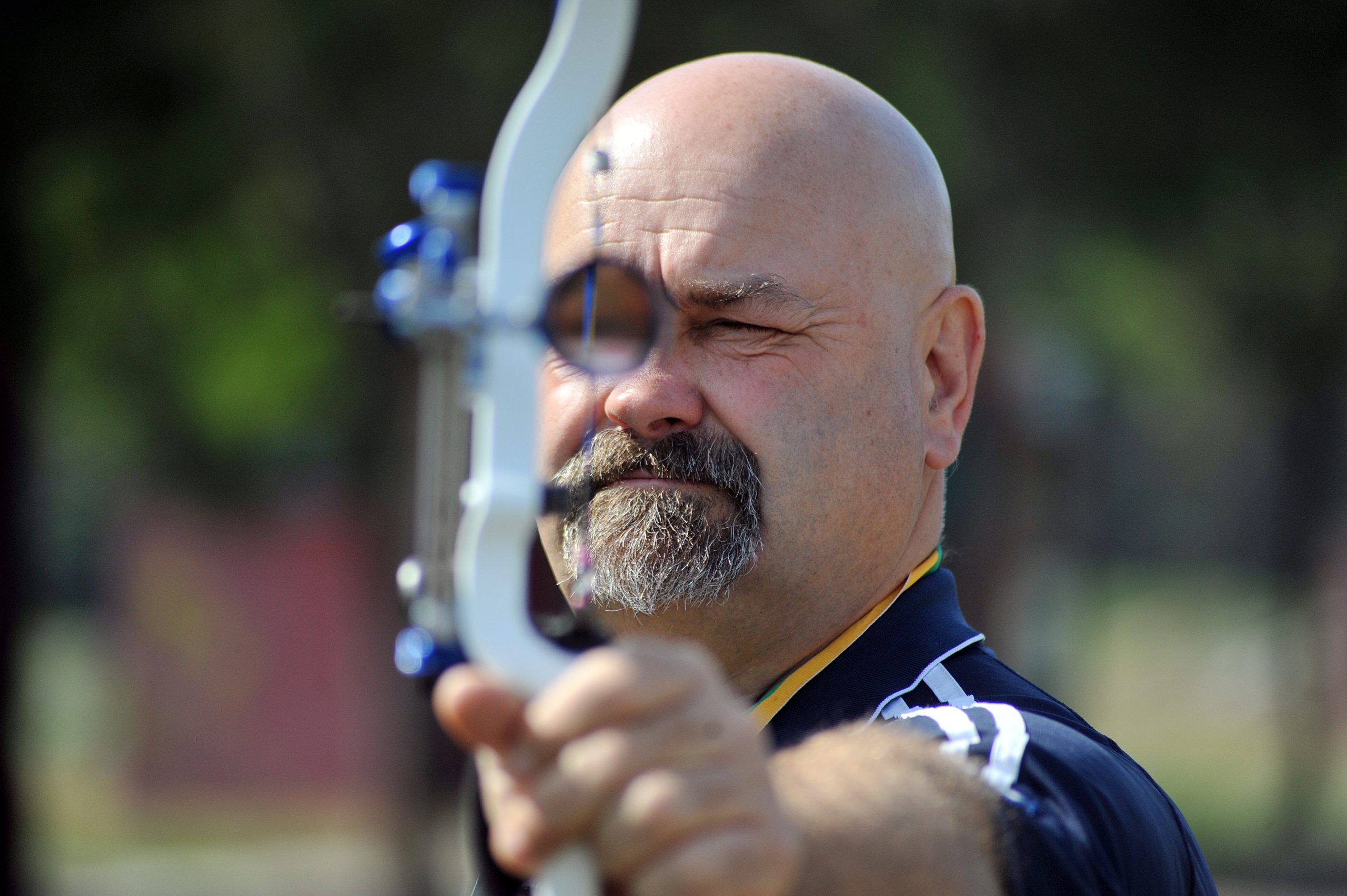 archery
By samuel darroch
WITH a shot at a third consecutive national clout title looming, Twin City Gippsland archer Peter Bennett was not going to let a broken bow hand stand in his way of competing.
Despite doctors' advice to avoid using his injured right hand for eight weeks, Bennett travelled to Tuggeranong, Canberra last month for the titles, just eight days after the break occurred.
Shooting with a makeshift splint fashioned from an ice cream container for stability, Bennett shot a better score than last year and missed the national record by just six points on his way to another open men's clout crown.
The Victorian representative said while he was suffering, his shooting was not.
"It was harder because it was hurting, but no worse than when it was sitting there (idle) anyway," Bennett said.
"I just tried to ignore it and shoot.
"To win it I was really rapt; that was the one I really wanted because it was the third year in a row."
Also shooting for Victoria at the championships was Twin City's Samantha Crawford-Green, who took a clean sweep of barebow events, winning gold in the clout, field and target disciplines to record her best national result.
Crawford-Green's state barebow recurve team was also successful, but it was winning a three-way field qualifying shoot off for the World Games in Columbia which provided the greatest satisfaction for the ambitious archer.
Crawford-Green's score at the Field Archery World Championships in France last year opened up one Australian spot at the upcoming World Games in Columbia, and she was determined to seize the opportunity she had created.
Behind by five points after the first round of the shoot off, Crawford-Green turned in a blinder the following day to blitz the competition and book a place in what would be her second foray into international archery.
"I wanted to win but I didn't really have a theory on how I was going to do that," she said.
"It was quite difficult not to focus on the scores and just focus on the shooting, which is something you have to teach yourself."
Viv Bennett rounded out the Twin City contingent in Canberra, and returned home with a haul of two bronze medals in masters field and clout after recording personal best scores in both events.
The trio also contested the Australian Capital Territory state field championships following the nationals, where all three secured gold medals.
The Twin City club will now turn its attention to a Diamond Valley shoot on 14 May, before refocusing for a tilt at another Field Archery World Championships later this year.