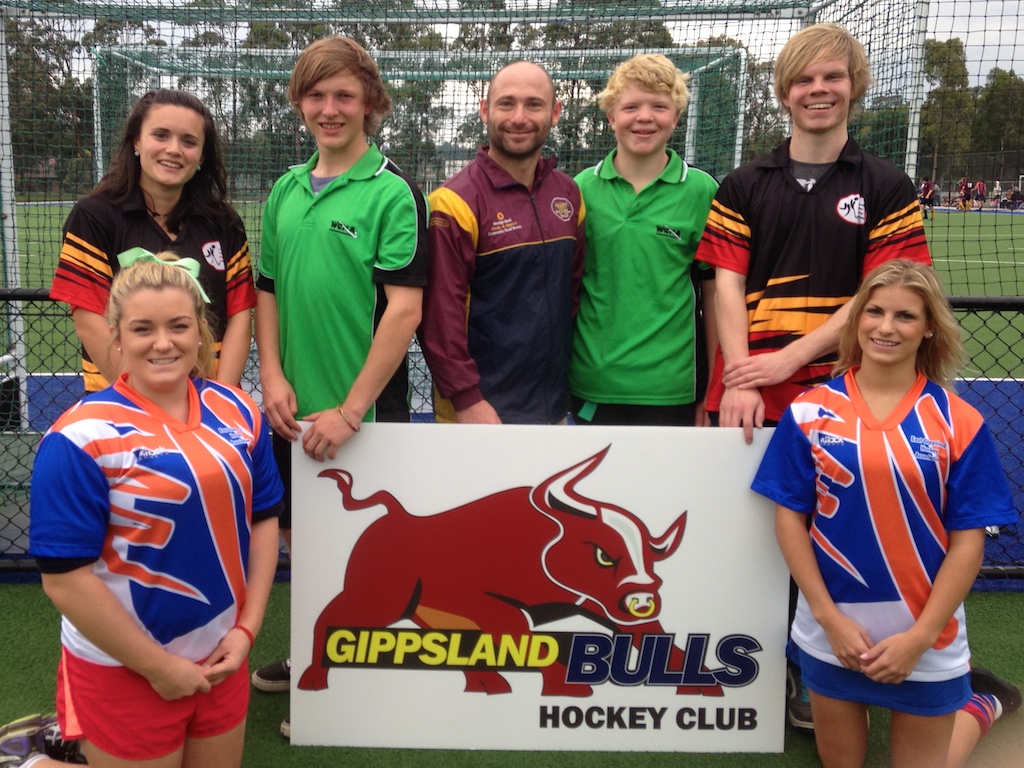 hockey
SPORTING a new name and a first-ever masters side, the Gippsland Bulls Hockey Club, formerly Baw Baw Hockey Club, began its Vic League charge at the weekend.
The rebranded club made a losing start across the grades, but there was plenty of excitement around the over 35s Masters B grade clash against Waverly.
The heavily anticipated debut of Gippsland's mostly over 40 unit saw the Masters soundly beaten by a younger, fitter, more skilful team in a landmark occasion for the club. In the first half the 'fresh-faced' Bulls managed to hold their opposition to two goals without troubling the scoreboard. The second half started evenly with both teams pinching a goal each.
However with 10 minutes to play the tiring Bulls capitulated, running out of legs and fresh players to let in five rapid fire late goals.
Investment in the synthetic field by Baw Baw Shire Council and a competition restructure by Hockey Victoria has provided the opportunity for the establishment of the team. The club is on the lookout for new recruits; any interested players should phone Gippsland Bulls Player Liaison Angie Ward 0427 534 692 or e-mail gippslandbullshc@hockeyvictoria.org.au
Women's Vic League 1:
Gippsland Bulls 0, Geelong 2
Women's Vic League 1 reserves: Gippsland Bulls 2, Geelong 4
Men's Vic League 2:
Gippsland Bulls 1, Geelong 2
Men's Vic League 2 reserves:
Gippsland Bulls 2, Geelong 7
Masters B Grade:
Gippsland Bulls 1, Waverly 8