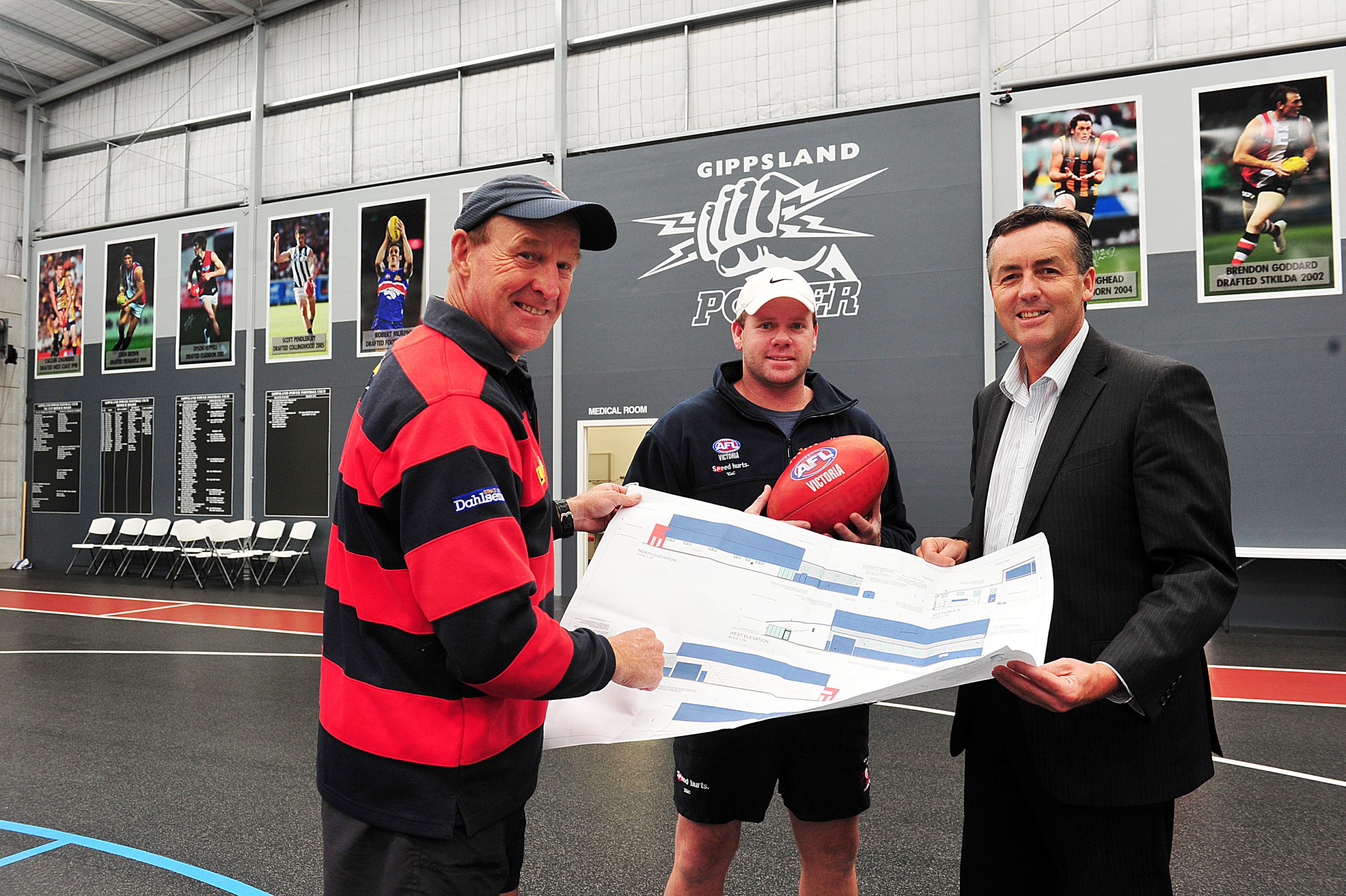 FOOTBALL
TAC CUP
by SAMUEL DARROCH
THE next crop of Loy Yang B Gippsland Power recruits is set to benefit from a proposed expansion to the club's state of the art centre of excellence at Morwell Football Ground.
A planned 12-metre extension of the existing indoor facility would see the creation of a recovery section featuring expansive ice and spa bath areas, massage area, weights room and boxing space.
Power talent manager Peter Francis will manage the project pending approval on the structural plans with up to $300,000 from the club's major sponsors to work with.
Latrobe City Council has given the green light on the development, and Francis was hopeful of a July start date for completion later this year.
"I think this is the last piece of the jigsaw puzzle for the facility," Francis said.
"Initially when we actually built it (four years ago) we would have loved to build a rehab centre as part of it, but couldn't afford it at that stage.
"The rehab part… is really critical with all the travel they do and they play so hard – that side of it is just so important for us.
"It will probably be the best facility (around)… it has been recognised now by the Australian Football League as the best facility in Australia outside of the AFL clubs, and this will make it just really Mickey Mouse."
Federal Member for Gippsland Darren Chester toured the centre on Wednesday and said the project would contribute to the ongoing excellence of the club as a motivator for Gippsland's youth.
"One of the challenges we have in Gippsland is making sure young people in our community aspire to achieve their absolute best and this is a great example of excellence in sport and we need to encourage that attitude across a whole range of pursuits," Chester said.
"It's great to have the young players at the elite level doing well because it inspires and encourages other young people in Gippsland with sporting aspirations to achieve their best as well.
"It's important for the talented young players coming through that they get used to working in these types of facilities because they're looking for careers in football."