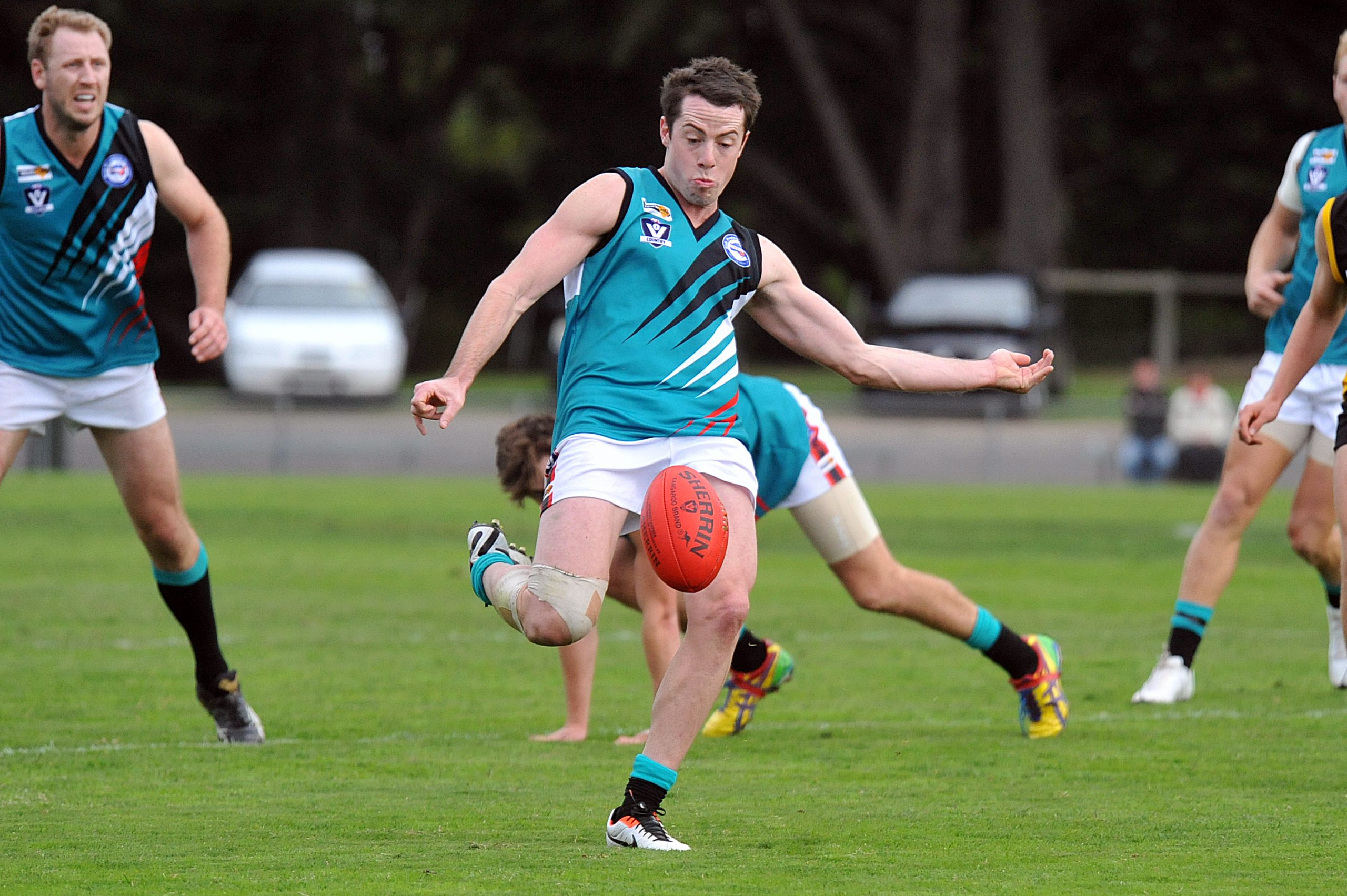 TRARALGON will be vying for its first win of the year when it travels to Warragul in a 4pm twilight game on Saturday.
Despite starting the season with consecutive losses, coach Paul McCulloch said the situation at the club was far from dire.
"We don't need to send a message to the group that it's panic stations. It is important that we get the win but there is no pressure," he said.
The Maroons will be bolstered by the inclusion of former Fremantle player Ryan Murphy who returns home for a one-off appearance.
Murphy is returning to the side to play alongside good friend Matt Jones who will play his 100th senior game for the club.
"(Murphy) brings with him experience and genuine love for the Traralgon Football Club," McCulloch said.
"We need to go back to training, back to basics and strengthen up our skills."
Traralgon was unlucky to lose to Sale in round one, however last weekend's loss to Wonthaggi was a different story.
"Our execution of skills killed us on Saturday," he said.
Like the Maroons, Warragul is without victory after two rounds.
One thing that will play in the Maroons' favour is its winning record against the Gulls.
Traralgon has won its past seven encounters with Warragul, all by comfortable margins.
Maffra v Leongatha
MAFFRA will be looking to make amends for its shock loss to Bairnsdale when it hosts Leongatha.
"It's another big game so we will have to have a quick turnaround and just fix all those mistakes we made through the middle," coach Hayden Burgiel said following last week's 11-point loss at home to the Redlegs.
Maffra's opponent is also coming off a loss; the Parrots had a tough day out with the reigning premier last week.
"(It's) a tough game as well against Sale. It's always hard to travel after a loss so we will see how we go," Burgiel said.
Leongatha will take some confidence into the match.
Last year it broke its 22-game losing run against the Eagles, and at the same time won at Maffra for the first time since 1999.
Bairnsdale v Drouin
FRESH from one of its biggest victories since joining the Gippsland League three years ago and its first at Maffra since 1995, Bairnsdale will return home with designs to make it two in a row.
They have plenty of motivation to do so, with Paul Bills set to play his 200th game.
"He's a club legend. He has played a lot of football at Bairnsdale; he is a premiership player with Maffra and also with Bairnsdale," coach Shaun Mooney said.
Mooney used his post match address last week to urge his young team not to get ahead of itself despite taking one of the competition's biggest scalps.
"Terrific effort today, no doubt about that, great work, but we have got to get ourselves up for next week and we have got to keep lifting the bar, keep testing ourselves," Mooney said. It was quickly back to business for the Redlegs, who had a recovery session on Monday night, before resuming training as normal on Tuesday.
"It's a really important game for us. We need to make sure that we get a win at home; we have got a six day turn around so we have got to make sure that we prepare properly and set ourselves up for the big one," Mooney said.
"There is no easy games in this competition and that's what we like."
Saturday will mark just the fifth time Drouin has travelled to Bairnsdale to take on the Redlegs, and has won there once in its previous four visits.
Wonthaggi v Sale
SALE will be trying to make it 16 wins on the trot when it takes on the Power. It will return to the road for a second away game in as many weeks. The Magpies had a good win at Leongatha last week, however statistics show the club does not have a good history when travelling to Wonthaggi, with just three wins from 16 attempts.
On the upside, two of those victories have been in the past two years.
Wonthaggi is fresh from a morale boosting win over Traralgon, but it faces its third tough opponent in as many weeks.
"It doesn't get any easier for us, up against Sale .. however we have set our sights on going into every game thinking we can win, we pushed them last year," Power coach Robert Railton said.
Moe will play Morwell today in the Anzac Day clash.