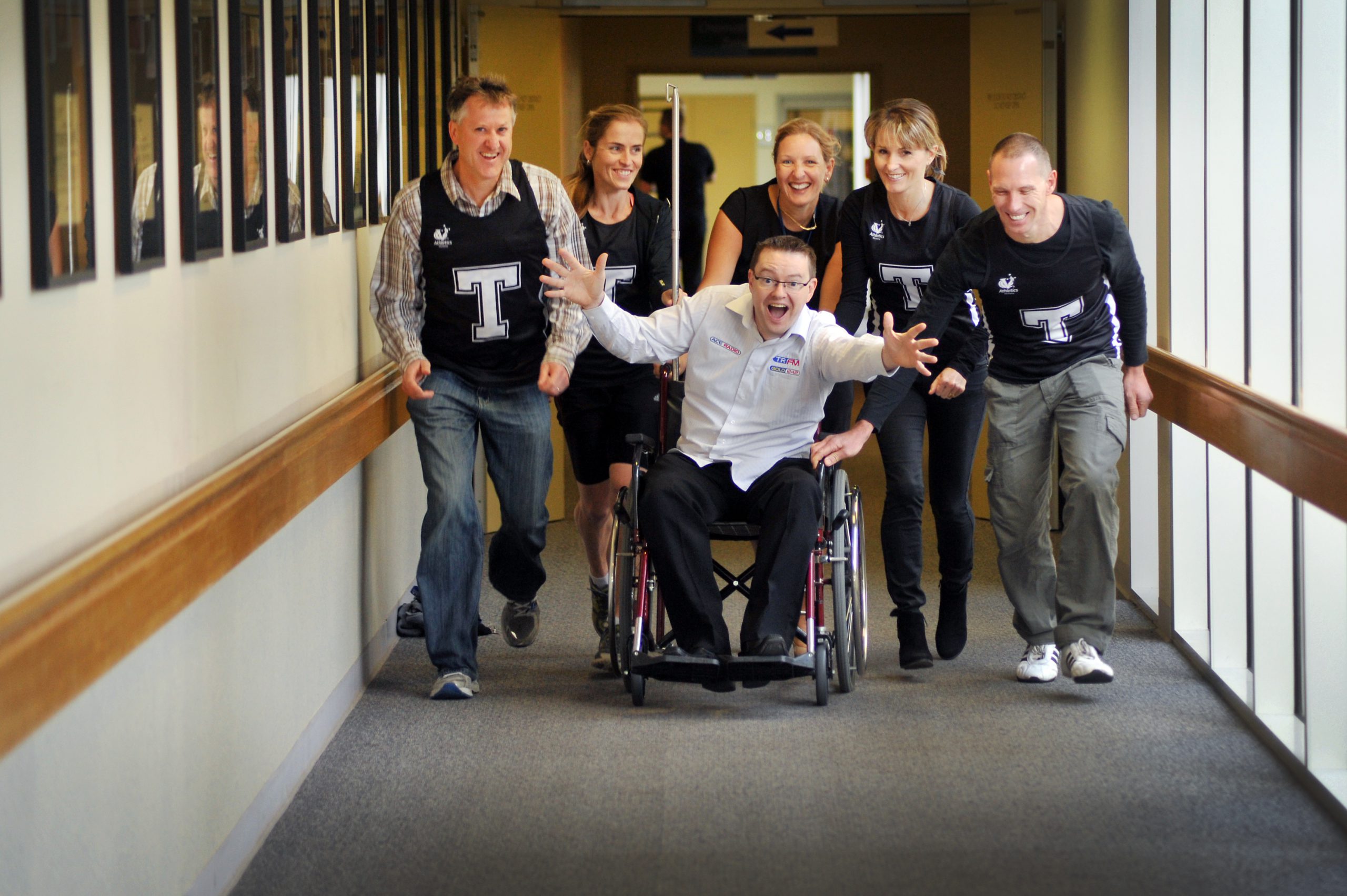 TRARALGON Harriers is anticipating a record field nudging 1000 to take part in this year's 46th Traralgon Marathon and Running Festival in support of Latrobe Regional Hospital on 16 June.
Australia's longest-running marathon will feature three distances: a full 42.2-kilometre course, a 21.1km half marathon and a 10.5km fun run with more than $3000 in cash and prizes up for grabs.
Race organiser Will Hanrahan said the Harriers' new partnership with LRH tied in with the club's health and fitness philosophy.
"There's nothing better than supporting local people and a local organisation and everybody needs a hospital," he said.
"We indirectly supported the hospital last year through another organisation and we thought 'why not have a direct relationship?' and so far it has been fantastic… we see that as definitely being an ongoing relationship."
About 200 people have already registered, and Hanrahan threw out the challenge to the public to get on board.
"You don't have to run it, you can walk it and we've got all day if you need to take all day to do it," he said.
"To a lot of people 10km is their marathon and we appreciate that, what I'd say is take on the challenge… a lot of people have a view that it's too hard; just go at your pace."
The withdrawal of perennial champion John MacKenzie, who bows out having won five straight and seven overall, leaves the $500 first place prize up for grabs.
Current Baw Baw 'Queen of the Mountain' and former Traralgon Marathon winner Kylie Murray will also forgo the full distance this year to take part in a team of four to run the 10.5km event.
With an emphasis on team participation, Murray said she was looking forward to the occasion.
"It's a fantastic event to get the community involved in; the three different events… cater for a lot of different people and their fitness levels," she said.
"It's always good to run an event in support of such a worthy cause… getting involved and supporting a wonderful local event… with a team."
LRH is in the midst of a multi-million dollar Allied Health building project, and director of corporate services Catherine Greaves said the Harriers' support was greatly appreciated, with proceeds to go directly to the cause.
"We're obviously extremely grateful when donors come to us with ideas like this and certainly health, wellbeing and fitness is something we're very interested in promoting," Greaves said.
"We'll be trying to get as many teams in as we possibly can and we've got at least two members of the executive booked to go."
Mat Cummins will be the voice of the run as master of ceremonies, and will be cheering runners down the final stretch.
"I'll see the competitors on the start and finish line and get them motivated for their run and get them back home when they're struggling with the final couple of hundred metres or so," he said.
"We're raising money for a great cause."
The run will be held on 16 June from 8am at Traralgon Tennis Centre.
Online registrations can be made at www.traralgonmarathon.org.au and discounted early bird entries close on 1 May.