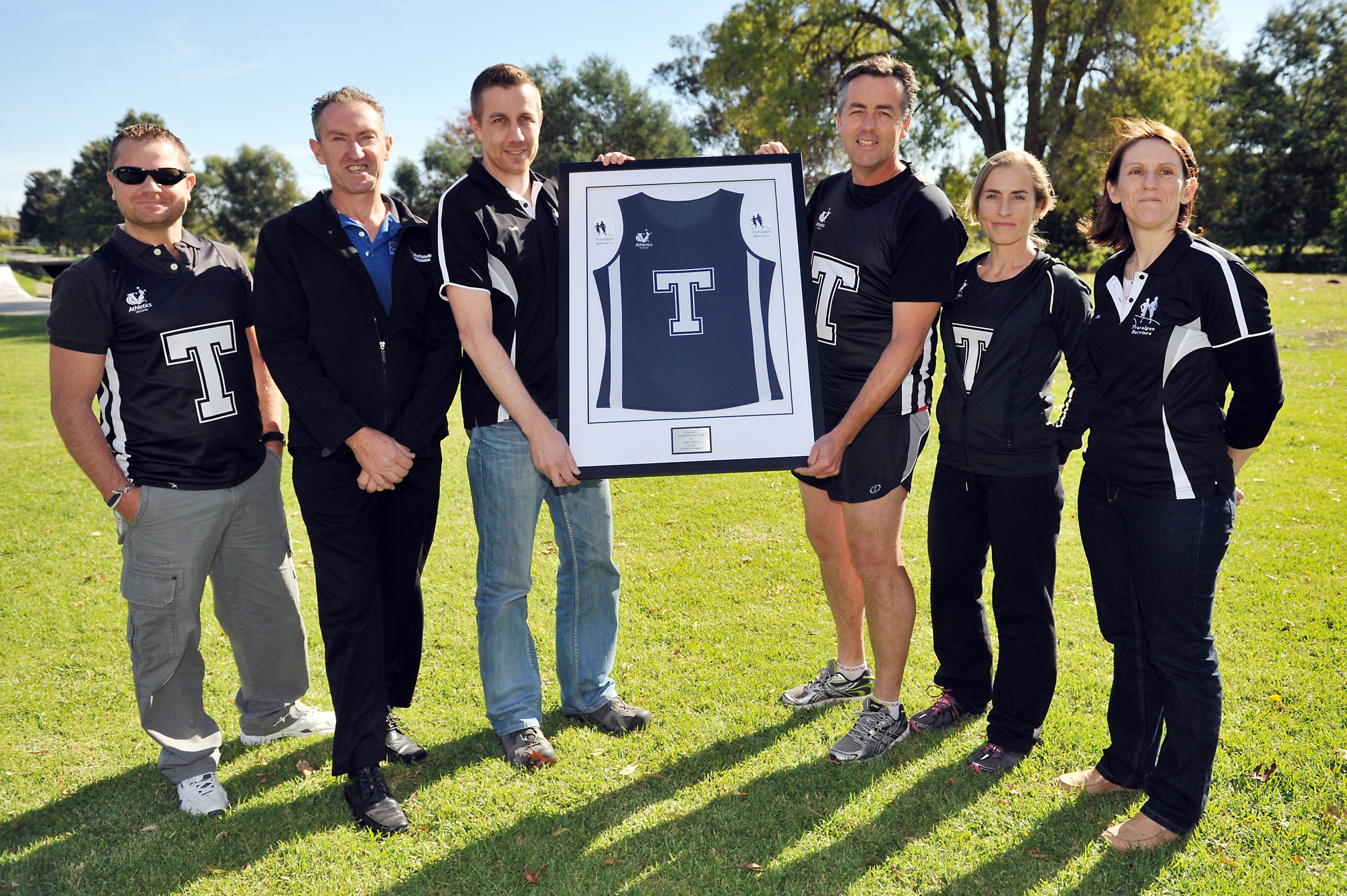 A Gippsland politician has proved adept in running for office, but also running for a cause.
Federal Member for Gippsland Darren Chester will line up for this year's Traralgon Harriers' Marathon in support of Latrobe Regional Hospital, and his ongoing support was recognised by the club on Monday when he was made "inaugural number one ticket holder".
Harriers president Todd Houghton presented the member of parliament with a framed club singlet on Monday and said Chester's ongoing support of the running festival had been invaluable. "Darren has been a good supporter of the club in general for a lot of years… the main thing is (him) turning up and setting an example for the rest of the community," Houghton said.
"(It's good to see) someone in his position can still have a fairly active lifestyle and join in community events."
Having completed the half and full Traralgon Marathon in years past, Chester said he was planning on tackling the shorter distance this year, but may take on the 42.2 kilometre course if the mood strikes.
A keen runner who has taken part in social Harriers training, Chester said he was keen to see how the club members fared on the day.
"We've always had some top athletes in the Latrobe Valley but the Harriers have some excellent runners among them… but it's a race against yourself… it doesn't matter where you finish in the field, it's just the satisfaction of getting across the line," he said.
"I won't be anywhere near the podium at the end… I just do it for the fun and the fitness," he said.
"It's a great sport; you don't need a whole lot of equipment, just get a good pair of runners and some gear and you can run anywhere. All across Gippsland there are some terrific places to train."
This year's run will raise funds for Latrobe Regional Hospital, a cause Chester backed all the way.
"It's terrific to support our hospital, there's some significant funding issues in terms of securing state and federal funding for the major projects that are required, but the local community has already shown its support many times over for the hospital," he said.
"There's a real benefit too in just promoting a healthy lifestyle… we need to encourage people of all ages to remain active."
The run will be held on 16 June from 8am at Traralgon Tennis Centre.
Online registrations can be made at www.traralgonmarathon.org.au