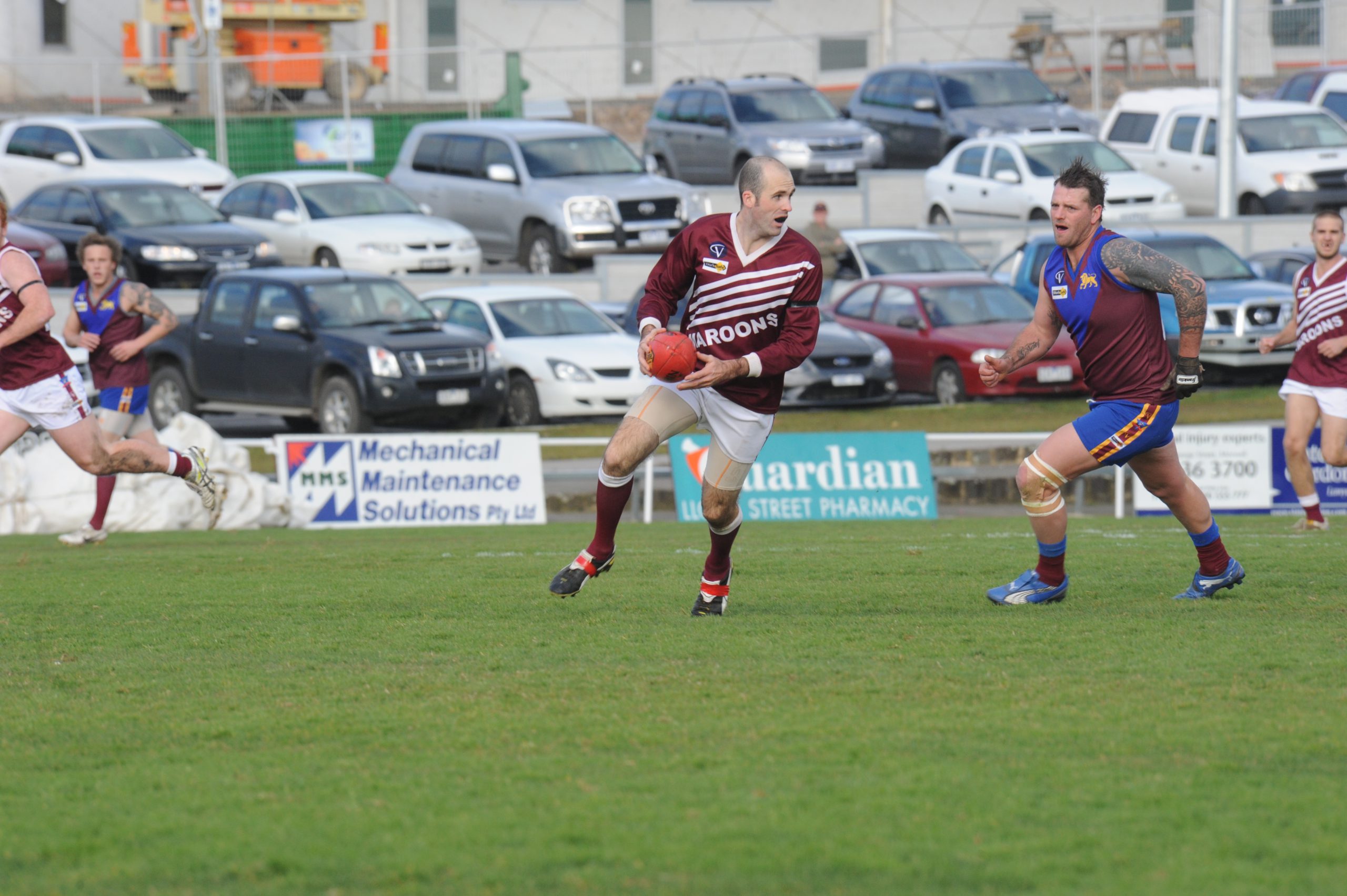 FOOTBALL
GIPPSLAND
ROUND six will mark some big milestones for the Traralgon Football Club.
By end of play Saturday Jaime Aitkin, Leigh Cummins and Kim Harrold will have played a combined total of 450 senior games.
The biggest milestone will be celebrated by captain and two-time premiership player Aitkin, who will run out for his 200th senior game.
In doing so Aitkin will follow in the footsteps of his grandfather Stan Aitkin and become a life member of the club at just 31 years of age.
"It's exciting, it's something that hasn't been done at the club for a long time," he said.
Aitkin was a member of Traralgon's 2005 and 2011 premiership teams and its team of the decade.
He listed these achievements, as well as his selection in the Gippsland League's team of the year for the past four years, as highlights of his long and decorated career.
"The premierships for sure, but also the lifelong friendships I have made along the way," he said.
Coach Paul McCulloch sung the skipper's praises and applauded his many seasons of service.
"He has been a fantastic player. He has played so many good games in his 200, but he is just a good genuine club person," he said.
A product of West End in the Traralgon and District Junior Football League, Aitkin joined Traralgon as a thirds player.
He started his career as a promising forward but has more recently made the backline his home.
"Jaime has become one of the competition's premier defenders, playing and regularly beating many of the competition's key forwards," TFC vice president Steve Hazelman said.
Aitkin won his first senior best and fairest at Traralgon in 2009 and has been a regular inclusion in the Gippsland League's interleague team.
"It is fantastic for both Jaime and the Traralgon Football Club that he has reached this great milestone. He has been a fantastic and well respected player for more than 10 years," club president Andrew Quenault said.
Teammate Cummins is set to play his 150th senior game.
Cummins was also a member of the Maroon's 2005 and 2011 premiership teams.
Fellow 2011 premiership player, vice captain Kim Harrold, will play his 100th senior game.
"He (Kim) is a highly respected member of the community and the football club… he has worked hard to become one of the premier midfielders in the competition," Quenault said.
Footy greats to speak
Tickets are on sale for the Traralgon Football Club's Queen's Birthday Monday luncheon.
Former Carlton teammates Brendan Fevola and Nick Stevens will speak at the luncheon before pulling on the boots for Traralgon in its clash with Morwell.
Tickets are $40 which includes entry to the game, lunch and a guaranteed spot on the deck for the blockbuster.
The luncheon will take place at 11.30am.
Tickets are available from Steve Hazelman, who can be phoned on 0421 325 411 or Jo Reid on
0429 371 614.