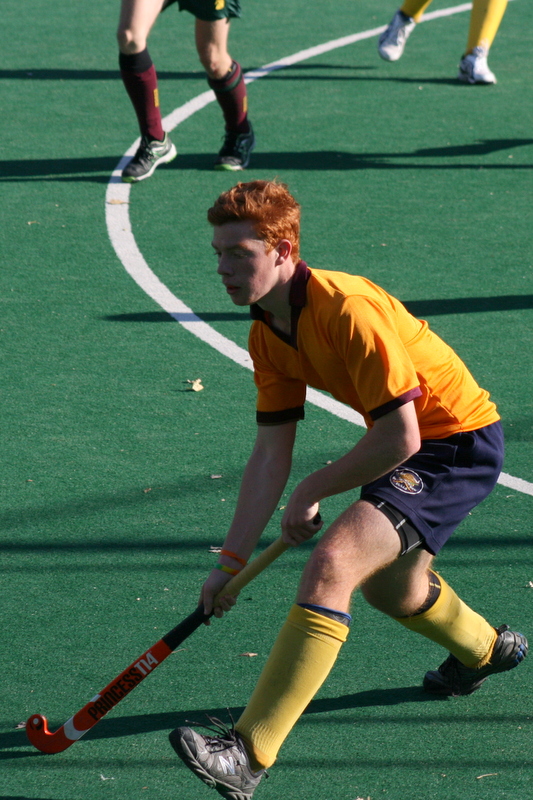 hockey
GIPPSLAND BULLS
THE Gippsland Bulls Vic League hockey men moved to second place on the ladder after a hard fought win against Melbourne High School Old Boys.
The game was close all day with cracking contests all over the park.
With the score locked at 1-1, the Bulls were rewarded for a good build up with a penalty corner right on full-time.
The resulting set play saw Mark Robjant knock in the winning goal.
Both the under 14 and 16 girls played at home in Drouin on a warm but foggy Friday night.
The under 14 girls were without their regular coach and had a tough encounter against a well drilled Camberwell side.
Emme Varney played well and showed good strength in a losing side.
Sarah Lynch made two outstanding saves in goal which kept the team in the match, while Chelsea Becca was immense in defence and gave plenty of options on the rebound.
The Bulls' under 14 boys recovered from last week's disappointing loss with a resounding 9-1 win over Mornington.
Nathan Browning played a great captain's game; his passing and positioning brought other players into the spotlight.
Jarred Smith relished his opportunities and scored two first half goals.
Nathan Browning and Nathan Smith chimed in with one apiece and with the score at 4-0 the result seemed a formality.
Mornington had other ideas and within the first minute of the second half secured a short corner, resulting in a goal.
Gippsland responded in kind as Isaac Daly, James Carey, Rhys Bakker and Nathan Browning began to open up the opposition defence.
Jarred continued to dominate up forward with three more goals, while Isaac and Nathan also scored.
Bulls player Luke Hall was selected in the state under 18 squad.
Luke has been a regular in the Bulls' men's team for the past two seasons and has not previously been selected for Victoria.