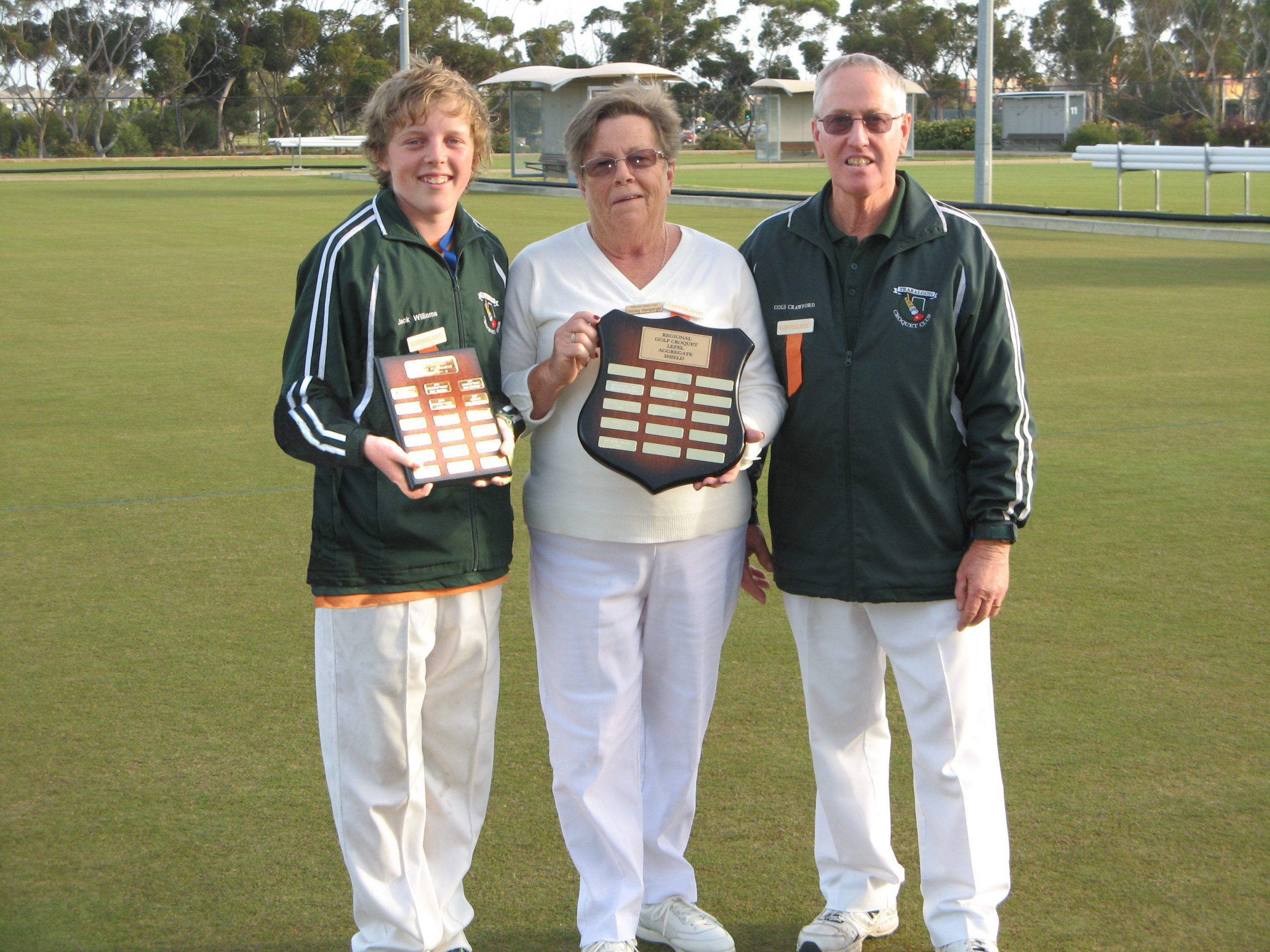 croquet
THE Gippsland Golf Croquet team recently won the Victorian Regional Championships for the second consecutive year.
The state-wide championships were held at the Victorian Croquet Centre, Cairnlea, Melbourne late last month.
Competing against 10 other teams from across country and metropolitan regions, Colin Crawford, Jack Williams and Shirley Hemperger scored a total of 175 hoops, to edge out second-placed Wimmera by one.
Tight competition brought out the best in the Gippsland players, with 15 year-old Jack scoring 68 out of a maximum 70 hoops in his 10 games to win section two outright.
All three players are from the Traralgon Croquet Club.
"It is a great honour for our Traralgon Club members to represent Gippsland in this way, and to be successful in bringing home the winner's Lefel Shield. The team also reflects the age range of players and the ability for women and men to play croquet against each other at equal levels," a club spokesperson said.
Gippsland's golf croquet success follows a disappointing result for the region in the Association Croquet Victorian Country Regional Championships, played in Bendigo from 15 to 17 April.
The Gippsland team for the championships was section one – Lewis Mercer (Traralgon), section two – Doreen Dorman (Traralgon), section three – Wilma Freeman (Sale), and section four – Elvie Olden (Leongatha).
The Northern region won overall, while Gippsland finished sixth out of the nine regions.
Gippsland will host the regional championships in April next year, with the competition to be held at various locations around Traralgon and Morwell.