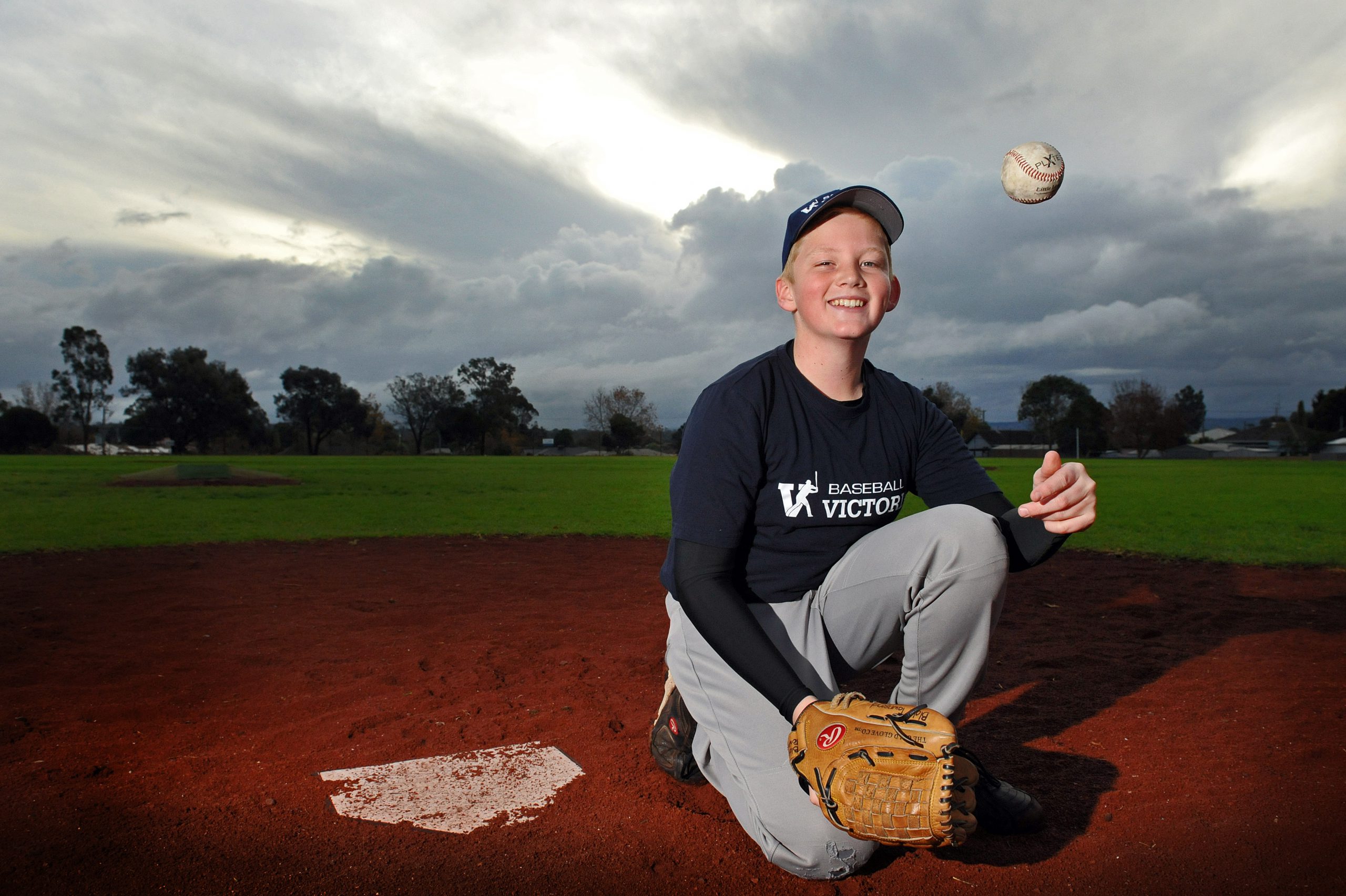 Baseball
By Sammuel Darroch
TRARALGON Redsox baseballer Blake Townsend could be on the path toward a future with his club's Boston namesake following his selection in the Baseball Victoria Kangaroos team to tour Japan in July.
The representative team will contest the International Baseball Association Boys Nankyu World Championships, the largest under 12 tournament in the world, in 14 matches against teams from 18 countries.
Blake was the only Gippsland player selected in the Victorian squad of 16, and was invited to trial after impressing for metro side Bellarine Rays in the International Championship series over Easter.
The left arm pitcher was elated at the opportunity to take his first step on the international stage.
"I'm excited, nervous… (but mainly) very excited," he said.
After a series of four hour training runs with the Kangaroos in Essendon, Blake said he was "learning heaps" from the skills, fitness and stamina sessions.
Blake is individually blessed with a mean fast ball and changeup, but the aspiring junior said the sport of baseball was all about the collective.
"There's something about it… I can't really explain it; it's sort of non-stop and it is a team sport, so if the team does something well it means you did something well," he said.
"Being a left hander I'm kind of handicapped… I can only play the right hand side of the field, first base and outfield (so team composition is important)."
Blake said he would love to one day make major league level, and the Nankyu World Championships is considered a stepping stone to further representative honours and exposure to scouts.
"It would be good to make it far with (baseball) and you definitely can… it would be awesome," he said.
The boys will be billeted to host Japanese families throughout their tour.
The Traralgon Redsox Baseball Club is holding a barbecue at Bunnings in Traralgon on Sunday between 9am and 4pm to raise money for Blake's trip.