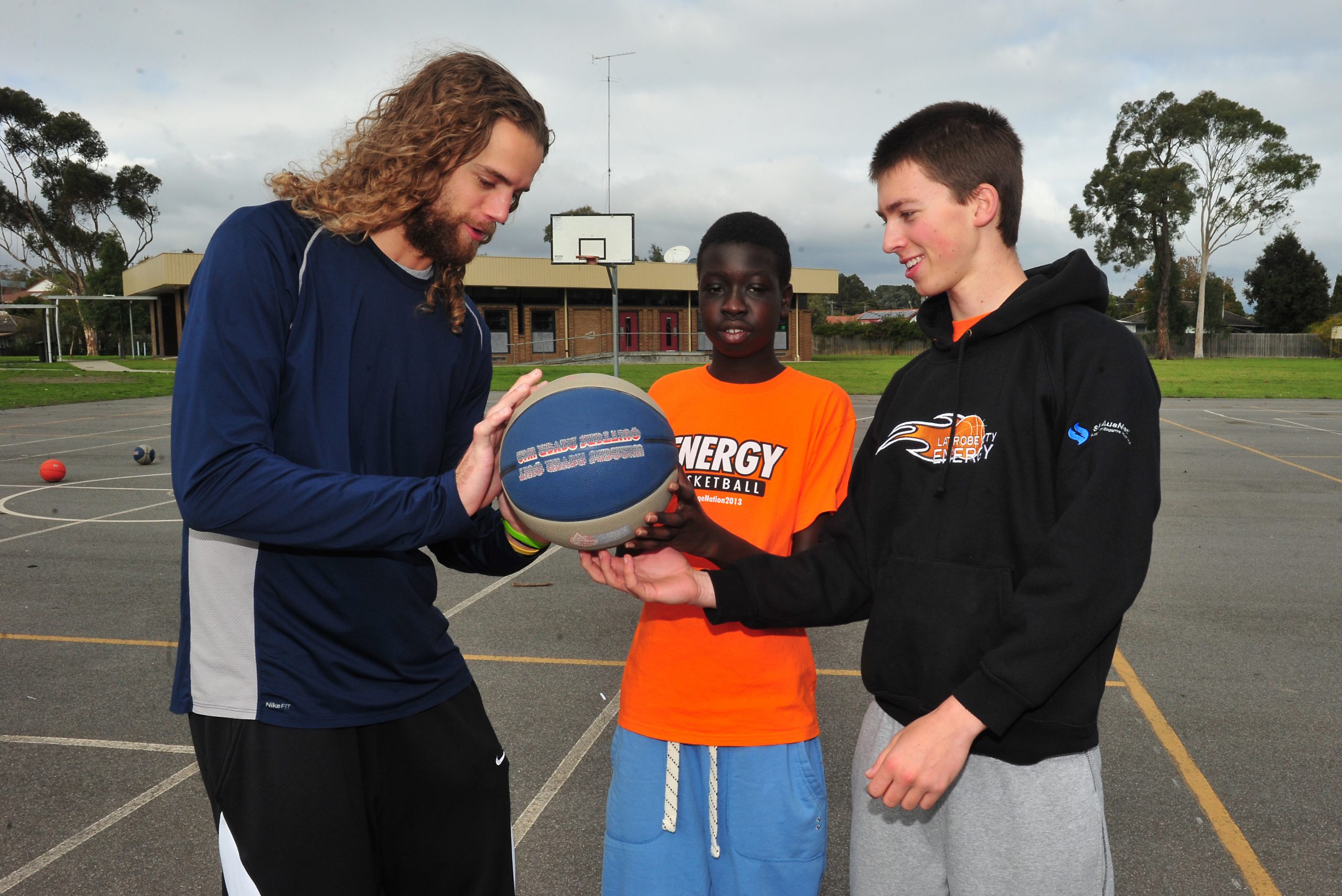 BASKETBALL
By SAMUEL DARROCH
STREET basketball has hit the asphalt running in Traralgon.
A weekly Basketball Victoria Country initiative, run by Latrobe City Energy, is introducing juniors aged 5-18 years-old to the sport with a focus on engaging new arrivals to Australia and culturally diverse children.
Part of a State Government push to get 'more people more active', the program is midway through a six week course and has so far attracted between five and 10 kids per session.
The attendees, who range in age and ethnicity, have had their skills assessed and improved by the likes of Energy's American import Russell Permenter and other BigV players.
BVC development officer Jodie Harlow said the program was a pathway for kids of different backgrounds to integrate into local teams and competitions.
"There's a spin off to domestic basketball… that's the pathway to association (competition)," Harlow said.
"We don't want to segregate the communities, we want them to be all one because that's what happens once you get to an association, you all need to be part of a community.
"It's engaging everyone to integrate into the sport."
The weekly sessions have also included a component to upskill women and children and identify youth leaders in the core community.
With a recent influx of Sudanese players in the Waverley Falcons BigV State Championship side, Energy president David Roberts hoped this course could provide a similar pathway for Latrobe Valley children.
"It's great to see some of those new arrival communities getting through and starting to play at a high level… we'd be really keen to see some of (these) juniors come through and play in our VJBL teams… and on to our senior men's program," Roberts said.
"The focus is on people that may not already be playing or associated (with basketball)… and whatever barriers they may have to participation.
"It's about getting people to fall in love with the game of basketball."
Held at Traralgon Secondary College, the sessions begin at 11am on Saturday for primary age children, followed at noon by three-on-three games for older children.
For more information visit
www.facebook.com/Streetball3844