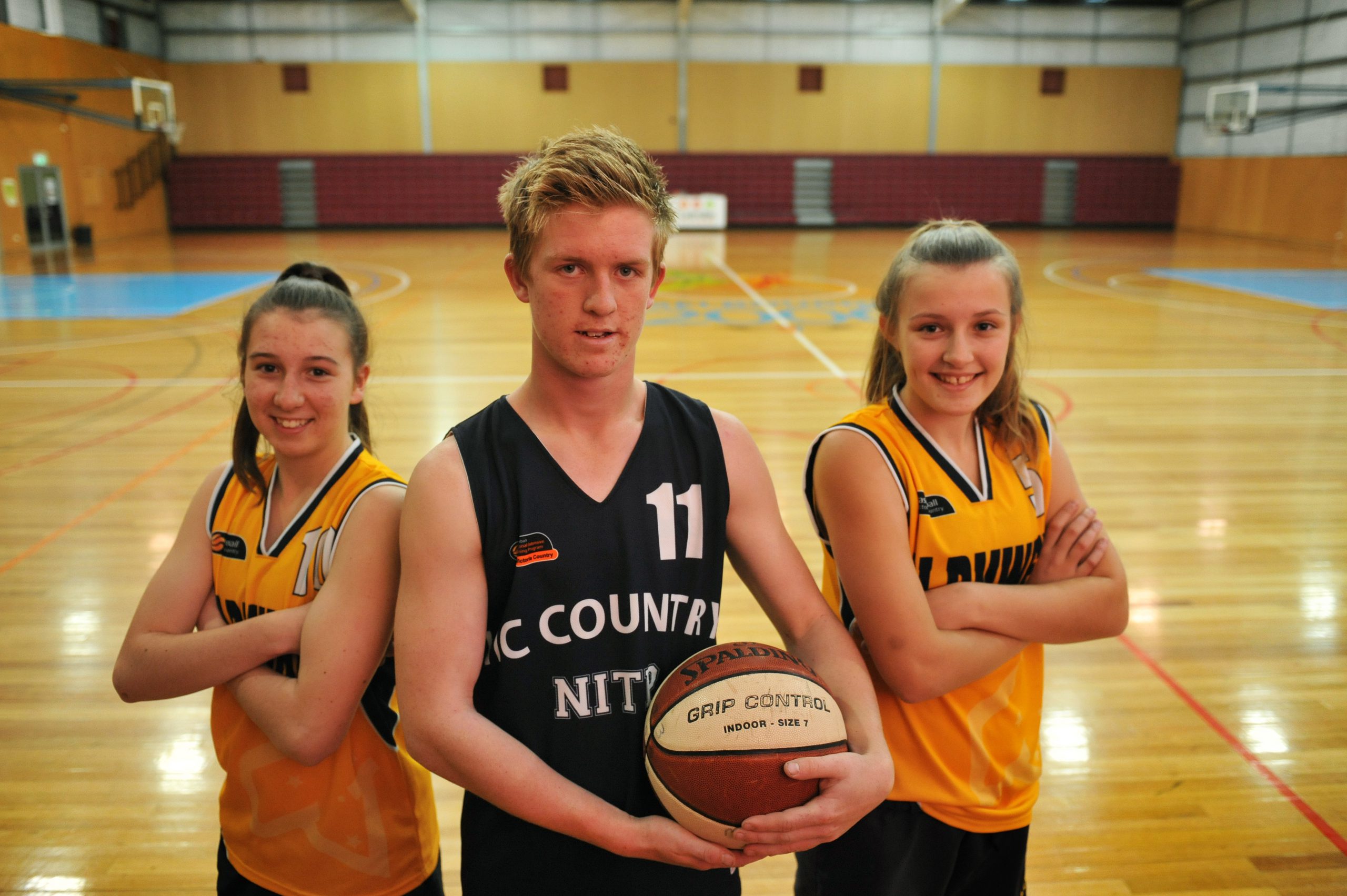 BASKETBALL
VICTORIA COUNTRY
By SAMUEL DARROCH
TRARALGON T-Birds' basketball representative honours continue to soar, with three of its juniors selected in Victoria Country under 16 outfits.
Millie Culliver and Casey Sherriff were chosen in their first girls Vic Country team, and Matt Bond made the cut for the boys.
The trio will travel to Adelaide next month to contest the Australian National Junior Championships, following in the footsteps of clubmates Jack White and Danni Pearce, who played in the under 18 event earlier this year.
Already training up to four times a week around regional Victoria, all three players are taking their game up a notch with their respective representative sides.
"It's good, it's really fun and something new," Casey said.
"It's very different to what we usually do; it's much harder and you have to work more."
Along with Casey, Millie is part of the Latrobe City Energy Victorian Junior Basketball League program, but said Vic Country commitments were tougher than anything she had experienced to date.
The bottom age post player said she was surprised, excited and proud of herself at achieving selection, and had thrown herself into the extreme training regime headfirst.
"It's very intense compared to what we usually do. It's a lot of travel and commitment but it's worth it," Millie said.
"I've learnt a lot about different skills that I've never heard of before.
"I'm looking forward to the competition… it will be very rough."
In his second Victoria Country cap, Matt is keen to bring home the gold.
The versatile 15 year-old, who is also part of the Gippsland Power football system, said missing out on last year's team motivated him to break through in 2013.
"I was pretty happy this year because last year I didn't get selected," he said.
"I want to come away with a gold medal, we sort of have a bit of expectation on us because the boys got a bronze medal last year."
The teams were named following several months of camps, and will play in Adelaide from 6-13 July in Wayville/Pasadena, South Australia.