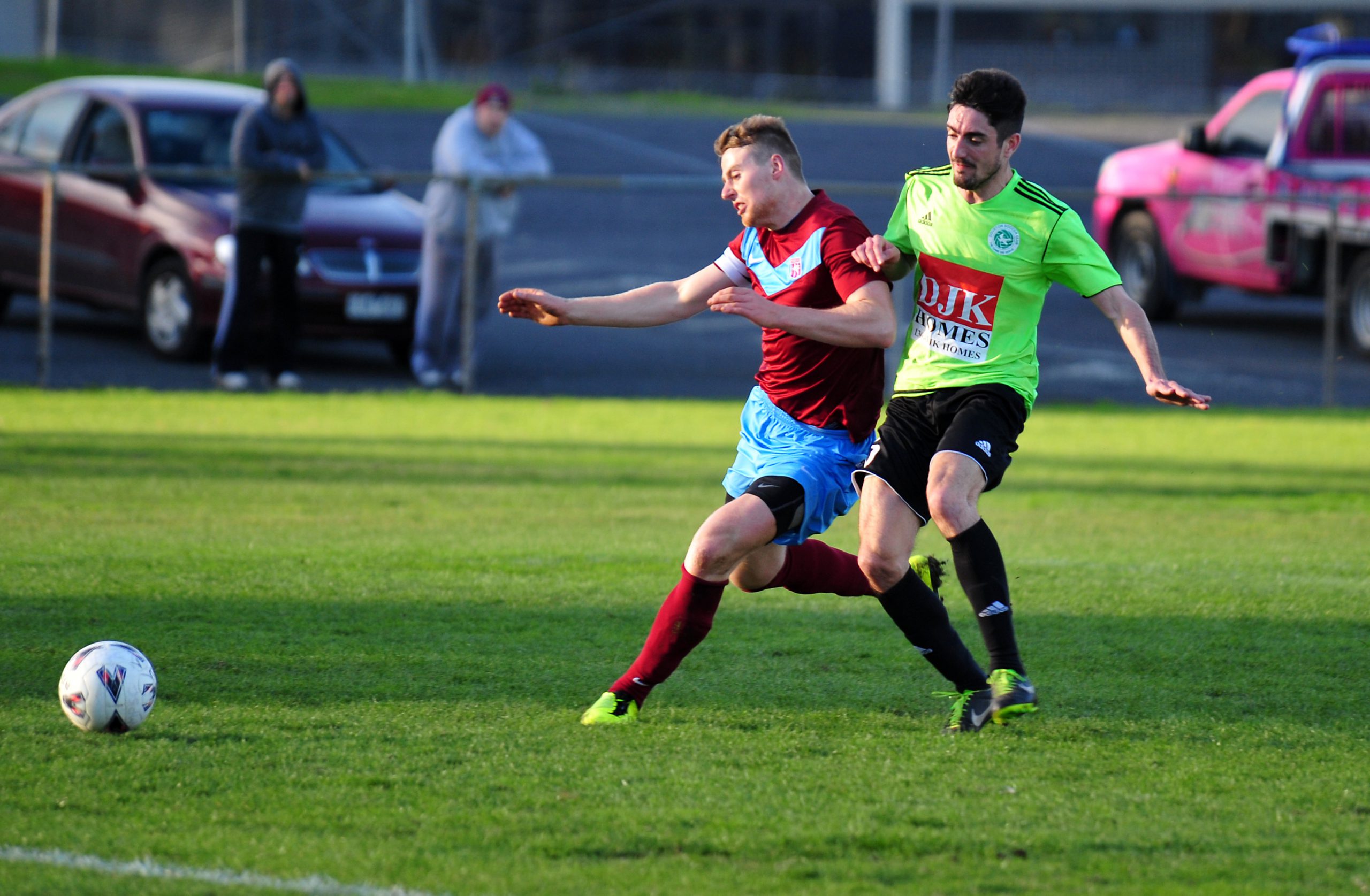 SOCCER
STATE LEAGUE
By SAMUEL DARROCH
MORWELL Pegasus coach Dale White has put his players on notice following the club's third consecutive state league division two south-east loss at home on Saturday.
Pegasus fell 3-1 to lowly Doveton SC and sits precariously in eighth on the competition ladder, and while White said it was not yet panic stations, something had to change.
"I've been very loyal to people, but like I said to the boys at the weekend, loyalty will run out, so other people will get a chance and if they stand up… they'll keep their shirt," White said.
"People who I've stuck by understand it's not going to last forever."
Relegation is not yet calling, but White said promotion was out of the question based on the side's current form.
"At this stage, the way we're playing, certainly (promotion is off the table), there's no consistency," he said.
"We've got eight points, all I'm looking forward to is getting to that 15-point mark.
"It doesn't guarantee your safety but it gives you that platform for the second half of the season to push on… and have a competitive season."
Pegasus dropped behind early and faced a dilemma when first string goal keeper Pierce Morrison suffered a hand injury attempting to save Doveton's second just after half-time.
With no backup keeper on hand, striker Luke Cheney took the gloves, pushing Maquinn Smith and Clayton Bell up front.
The reshuffle had immediate impact for Pegasus; Smith scored to make it 2-1 as Morwell went on the offensive.
In the end it was Pegasus' bane, finishing in front of goal, that again proved the difference as the Morwell men failed to put away numerous opportunities.
White made changes and threw numbers forward as the final whistle approached, but Doveton took advantage of Morwell's skeleton crew defence to score a late goal on the rebound.
The 3-1 defeat was the second consecutive game Morwell has conceded three goals, but White was more concerned about the offense.
"There's no crisis, I really believe we will win games, we are competitive but we just need to start finishing our chances basically," he said.
"If I had Max (Etheridge) from last year he'd have scored 10 goals by now… (but) at the end of the day the buck stops with me, I've got to try and shuffle the pack and come up with a winning formula."
It's not all bad news for Pegasus, with the squad strengthening ahead of this weekend's away match against Kingston City, which is also staring at a fourth straight defeat.
Chris Duncan is poised to make his return to bolster the attack, Steve Maselli has returned to the training track and midfielder Stefan Ciccarelli played a solid half of football on debut from Cranbourne on Saturday.
Despite a suspected broken bone in his thumb, Morrison has indicated he should be fit to take his place between the posts this weekend.