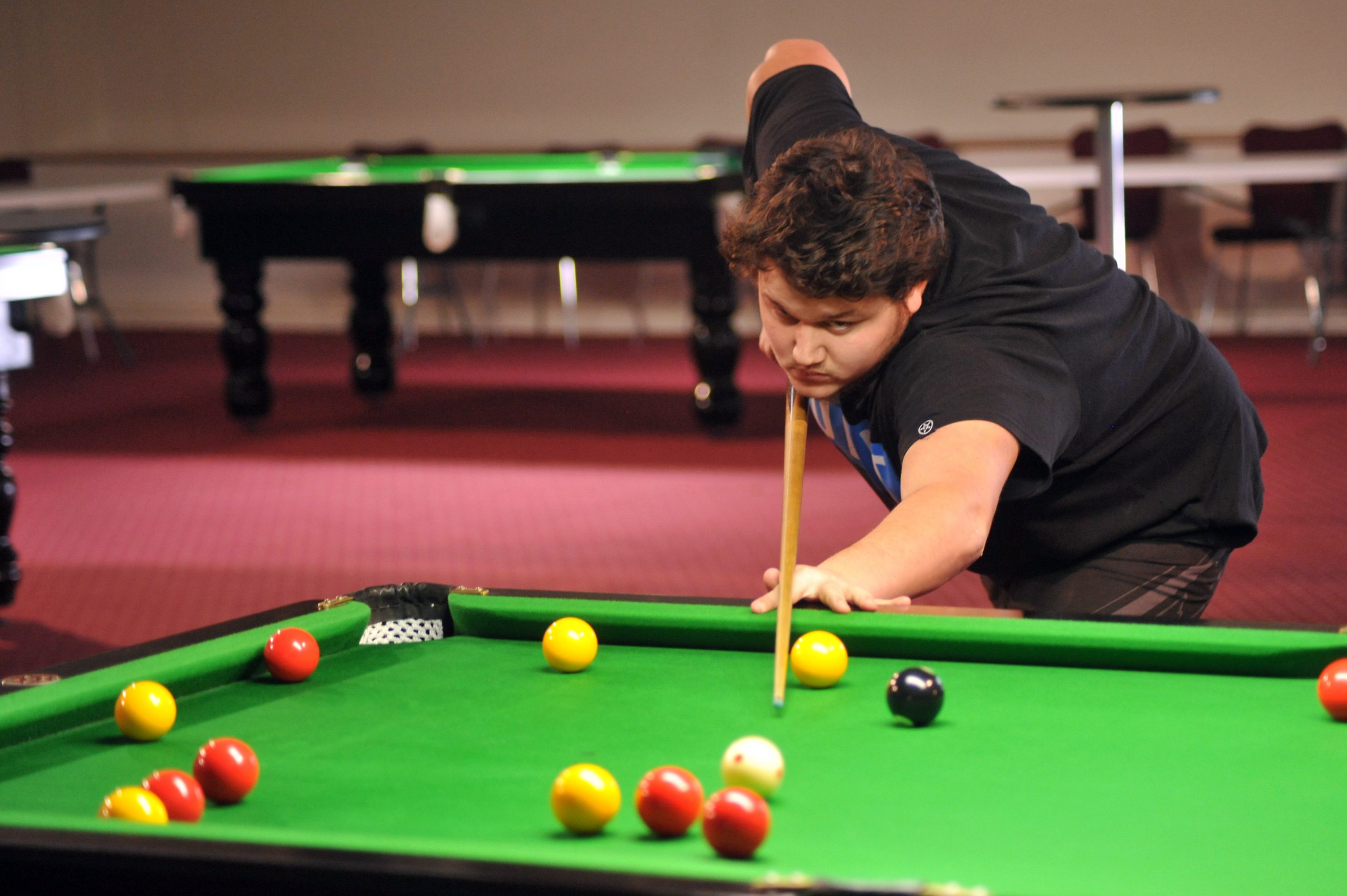 EIGHT BALL
COUNTRY CUP
By SAMUEL DARROCH
AUSTRALIAN Masters captain Steve Gray went undefeated in 12 matches throughout the Country Cup to lead the Latrobe Valley Eight Ball Association to a sixth consecutive championship and 12th overall.
Gray was named player of the carnival and captain of the All Star team, alongside three of his Latrobe Valley comrades, but it was Paul Pike who stole the limelight in the grand final against Wellington.
Pike rounded out the 4-0 final rout with a win from the break, cleaning the table before his opponent could take a single shot.
Tommy Gill also kept a perfect record over the course of the competition to feature in the all star line-up, while Milo Fue from Latrobe Valley's second team also made the cut.
The Valley's B team went in as a pre-tournament favourite, but went two and out in the finals series.
Orbost's second team finished third overall and Wonthaggi came in fourth.
Gray, who has played in all 18 Country Cups, said winning on home turf, at the Premier Function Centre in Traralgon, added to the satisfaction of the winning streak.
"It was good to win on home turf, we had a few of the old boys pop their heads in who used to play… we had plenty of support," he said.
"The team played exceptionally well, especially on Sunday, we couldn't have hoped for better."
Gray said it was nice to be recognised as the tournament's top gun, but that the team effort took precedence.
"It's always nice if you do well (but) it's a team game, it's not about individual things," he said.
Gray will travel to South Africa and England next month to lead the Australian Masters team at the world championships.