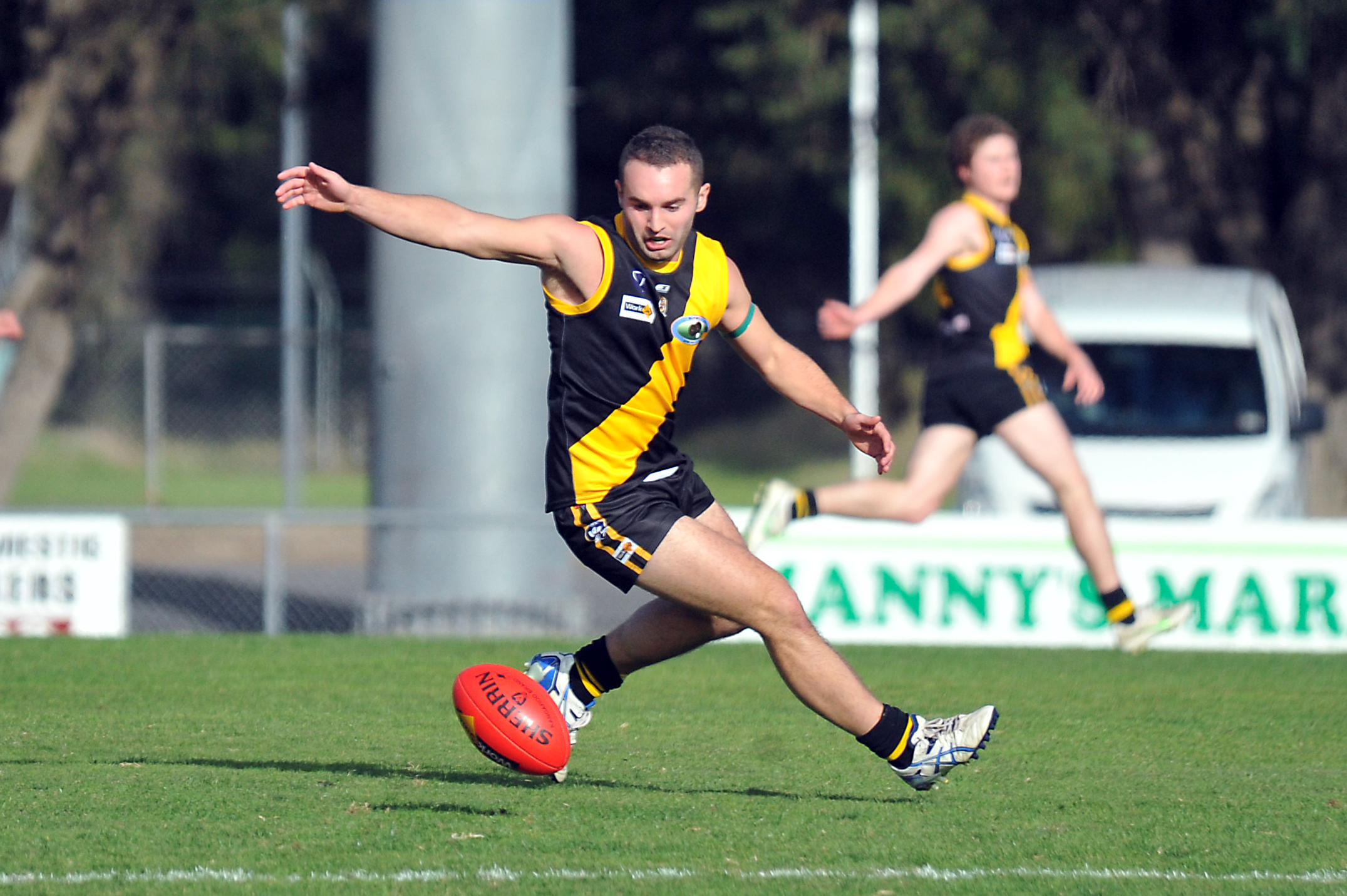 FOOTBALL
GIPPSLAND LEAGUE
MORWELL will be vying to keep its unbeaten record intact when it travels to Leongatha to take on the Parrots in round seven of the Gippsland League on Saturday.
A win would make it seven in a row for the Tigers, who would like to go into its next two matches against Traralgon and Sale undefeated.
"We are just trying to get as many wins as we can. We structure up pretty well, the guys understand their roles, we plan and prepare really well. We just need to continue to tick all the boxes and make sure we continue to do the things that got us into this position," Morwell coach Harmit Singh said.
However, beating Leongatha on its home ground will be no easy feat.
The Parrots have come out on top in the past 11 encounters with Morwell at their nesting ground.
"Leongatha at Leongatha is always tough," Singh said.
Fresh from a week's break for the Country Championships, both Morwell and Leongatha are expected to be bolstered by the return of players from injury.
"We had seven out against Drouin and some of those players are expected to come back," Singh said.
Traralgon v Drouin
TRARALGON coach Paul McCulloch admitted his team's clash with Drouin is a must win.
"It's a very important game and obviously coming close to the middle of the season the wins we have now will have a big bearing on where we finish. We need to keep winning now to stay in the hunt," McCulloch said.
"We only trained once last week to give the guys a chance to get over some niggling injuries."
Traralgon will be looking to bounce back from its loss to Maffra a fortnight ago.
Beating Drouin at Drouin, however, is not a given and the Hawks have won three of their past five matches at home against the Maroons.
Traralgon has won at Drouin just three times since 2009.
The Hawks were left shell-shocked by Morwell a fortnight ago in a
match which saw the Tigers all but put Drouin away with an eight goal opening term.
With its top five spot under threat, Traralgon has more riding on the match than its West Gippsland opponent.
Moe v Warragul
PLAGUED by injuries, Moe remains without a win after six rounds of the Gippsland League.
The Lions are hoping to bring back Rhys Pywell and David Crook for the match against Warragul this weekend.
Moe will play against a Warragul side which in its last encounter with the Lions broke a five game winning streak.
Warragul will have taken plenty of confidence from its round six win over Leongatha, however the Gulls will be vying for their first win at Ted Summerton Reserve since 2007.
Maffra v Sale
A HUGE crowd is expected to flock to Maffra for the biannual battle of the birds.
No matter where Sale and Maffra are situated on the ladder, the match between the fierce rivals always attracts fanfare and rarely disappoints.
Sunday's grand final replay will be no exception.
Last year's grand final victory took Sale's winning run over Maffra to four games for the first time since 1998.
However the Eagles will have taken plenty of confidence from a round six win over Traralgon.
Maffra came from behind in the first quarter before fighting off a late comeback from the Maroons to win at Traralgon.
Bairnsdale v Wonthaggi
ROUND seven will see the two teams based at opposite ends of the region go head to head.
The more than three hour drive from Wonthaggi has not posed much a problem for the Power which has won four of its six encounters at Bairnsdale.
Wonthaggi's most recent visit to the east produced a 10-goal victory.
After some big wins at the beginning of the season, Bairnsdale has had a tough few weeks, most recently a big loss to the reigning premier Sale.
Its opponent on the other hand is fresh from a morale boosting win over Moe which saw the Power's percentage boosted by a massive 36 per cent and sent it to third on the ladder ahead of Maffra and Traralgon.