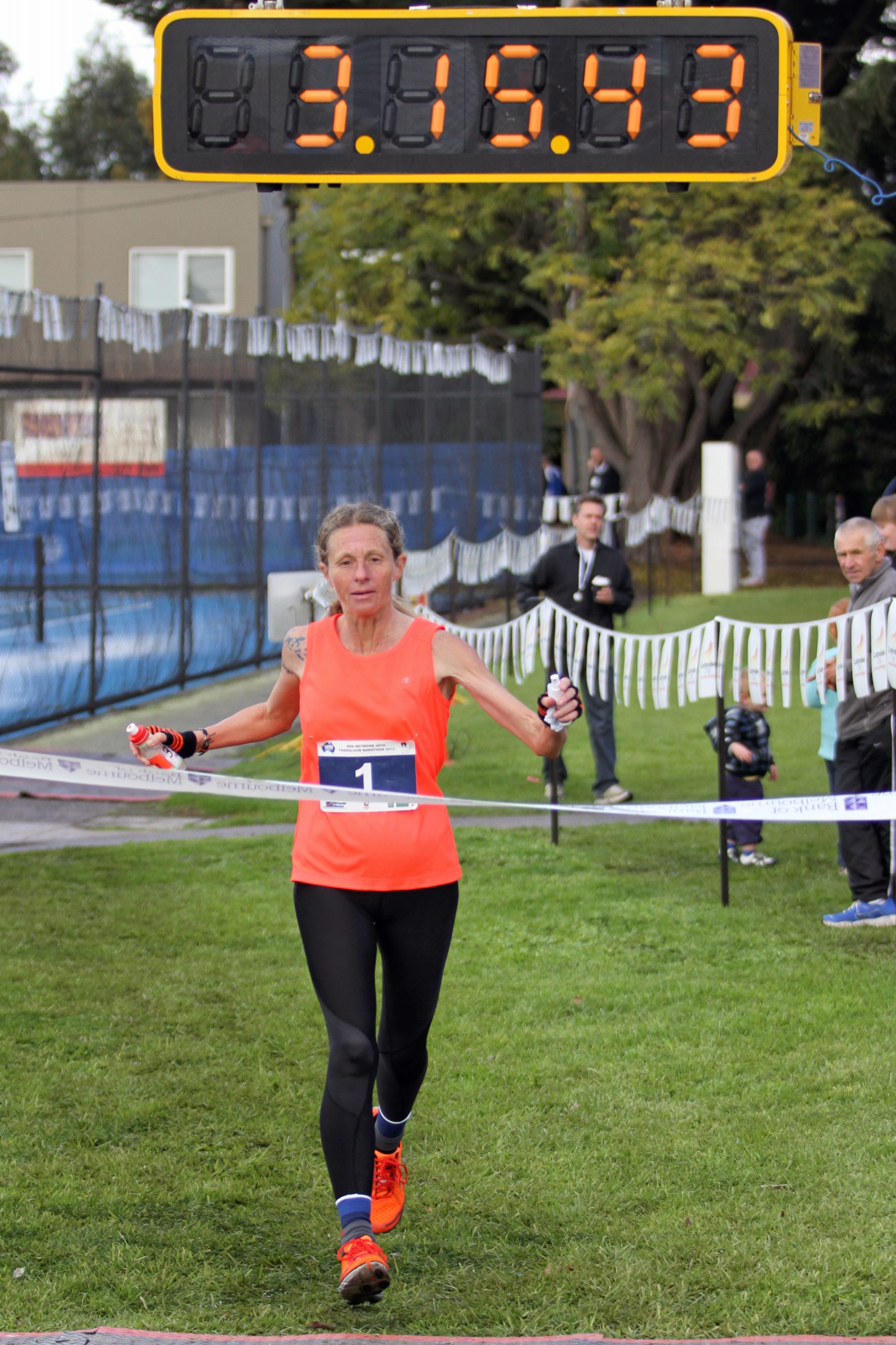 RELATED COVERAGE
Women from afar flock to the Traralgon Marathon
Hundreds flock to 'feel good event'
THE Traralgon Running Festival this year lent credibility to the noted dual phenomena in running over past years – the massive increase in 'recreational' runners, and that more and more of these are women.
After tallying the numbers and gender of runners across the three events on offer, the Traralgon festival organisers found a 50:50 split between male and female entrants, with 63.5 per cent of 10.5 kilometre event entrants being female. As the distances increased the balance shifted – females made up 41.4 per cent of all half-marathon entries and just 21.7 per cent of those running the marathon distance. Overall, the Traralgon Running Festival attracted a record field of 837 runners this year.
The statistics come as no surprise to Athletics Victoria recreational running coordinator Tim Crosbie who has watched the running landscape transform significantly over recent years.
Crosbie, who attended Sunday's events in Traralgon and addressed a pre-marathon dinner, told The Express a running revolution had been slowly building since about 2002 and attributed at least part of the renewed interest in the sport – following a long lull post Robert DeCastella's retirement from marathoning – to the internet.
Crosbie said in the late 1990s iconic events like the Melbourne Marathon, which last year boasted a field of almost 26,000 across all events, were in danger of folding through a lack of interest.
The internet's capacity for "gathering people", spurring the popularity of "training groups" and promoting a diversity of events on an increasingly-crowded calendar, had expanded the possibilities for running, he said.
The potential for "running experiences" was now being realised via mud runs like Tough Mudder, a range of trail events, non-threatening series such Spring into Shape, 'urban-athlons', stair climbs and vertical races.
Crosbie said opportunities to run in innovative ways, at beautiful locations and in non-competitive environments appealed to wide audiences and AV intended to capitalise on the growing enthusiasm.
In particular, the social and 'feel-good' nature of fun-runs which were achieving "gender parity" (and then some), were of interest to Crosbie, who said AV hoped to lure more females to its events by promoting the benefits of being part of a team and providing a more "female-friendly" environment.
About 35 per cent of AV runners were currently female, Crosbie said, but he hoped for a better balance in the near future. He said he was encouraged by data showing, nationally, women now slightly outnumber men in half-marathon participation rates.
"My personal thought is this feels like an achievable goal to women who are balancing their running with family, work and social commitments," Crosbie said.
"My guesstimate is that over the next five to 10 years the marathon numbers (currently tilted well in favour of men) will change too as women get more comfortable with the idea of the marathon, particularly with the training groups that are around."
As part of the Traralgon Harriers partnership with the Melbourne Marathon Festival it will this year introduce Melbourne Marathon Festival training groups, to meet locally on Sunday mornings with experienced run leaders provided for groups training for each distance. Crosbie said the "very simple" training group model was proving increasingly popular with runners.
The Express asked a number of local female runners why they run:
"Its' something I love to do and it helps me manage an incredibly stressful life… it defines me."
"It keeps me fit and it's a great outlet."
"It has taught me mental toughness… and the feeling of finishing every run, good or bad, makes me appreciate why I love running more and more."
"I run because it's an activity I can do on my own for some peace and it keeps my head clear and focused."
"I run because it makes me feel fit, free and alive… ready to take on anything the day brings."
FEMALE RESULTS
Marathon
Athene Chariot 3:15:43
Louise O'Keeffe 3:28:56
Sandra Timmer-Arends 3:36:35
Half-marathon
June Petrie 1:27:19
Katherine MacMillan 1:30:08
Jutta Schmitz 1:31:12
Quarter-marathon
Kylie Murray 40:15
Kathryn Preston 41:42
Lynda McRae 42:17