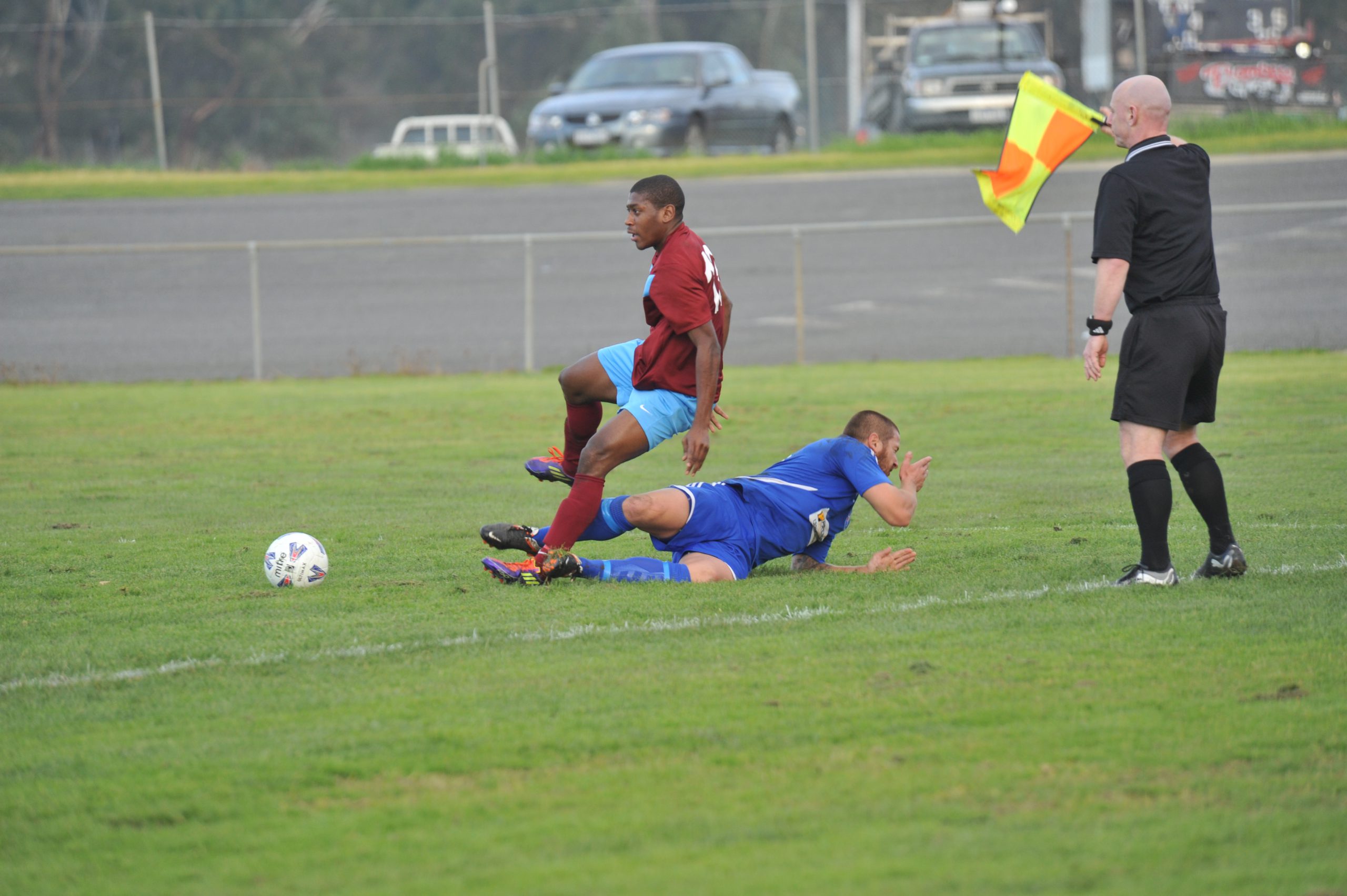 A NEW international signing is expected to make his debut for the beleaguered Morwell Pegasus this weekend in its State League Division Two match against Malvern City.
English striker Jaime Prictor has been added to the ranks by coach Dale White in a bid to help end Pegasus' seven-game losing streak.
Morwell came close to clinching a draw on Saturday, but two late goals to Langwarrin robbed Pegasus of the vital points.
"We did a lot better, and I spoke to the Langwarrin coach after the game and he said my players were working hard for me and there was nothing in it," White said.
"We did extremely will and it was 0-0 until about 10 minutes left.
"Then Caleb Nicholes scored two goals in five minutes; he did nothing all game, but he was the difference."
He said Pegasus had the opportunities in front of goal, but its failure to hit the target continued to plague the team.
"I can't fault their desire or commitment or work rate; we're just lacking quality," White said.
However, he was confident with the inclusion of Prictor, and the return of key injured players, Pegasus could turn its fortunes around in the second half of the season.
"This week we start round two, with a game against Malvern away; another game, another challenge," he said.
"I have a couple of players coming back soon which will help.
"Jaime Prictor – he's got good credentials – he wasn't here to play last weekend but he's certainly in contention this week.
"He looks good and comes from (Swindon Supermarine); he looks good at training, he's six foot tall, looks fit and will fit straight into the team."
He said the injured Steve Maselli was expected to train this week with the intention of playing in the next fortnight, while captain Rob Wynne, who missed the match against Langwarrin with a back problem, should be available for the game against Malvern City.
However, in a blow to the club, Jack Dover has departed the club to line up with fellow State League Division Two club, Doveton.
White said with a number of players returning to the line-up, he was confident of finding some success in round two of the competition.
"The key is to keep positive," he said.
"But let's be honest, we're not kidding anybody, we have a fight on our hands and we need to get a couple of wins.
"And from what I've seen I do believe we can get those wins."
He said despite some blowouts in previous weeks, Pegasus' defence was "sound", attributing the goals at the weekend to a 'keeping area and the sharp skill of Nicholes.
"We just need to take the pressure of our defence so it gives us a chance to win a lot of games," White said.
"We will get there."
In the reserves, Pegasus fell to Langwarrin 2-1.
Morwell faces Malvern City at Kooyong Park, Kooyong on Saturday from 3pm.