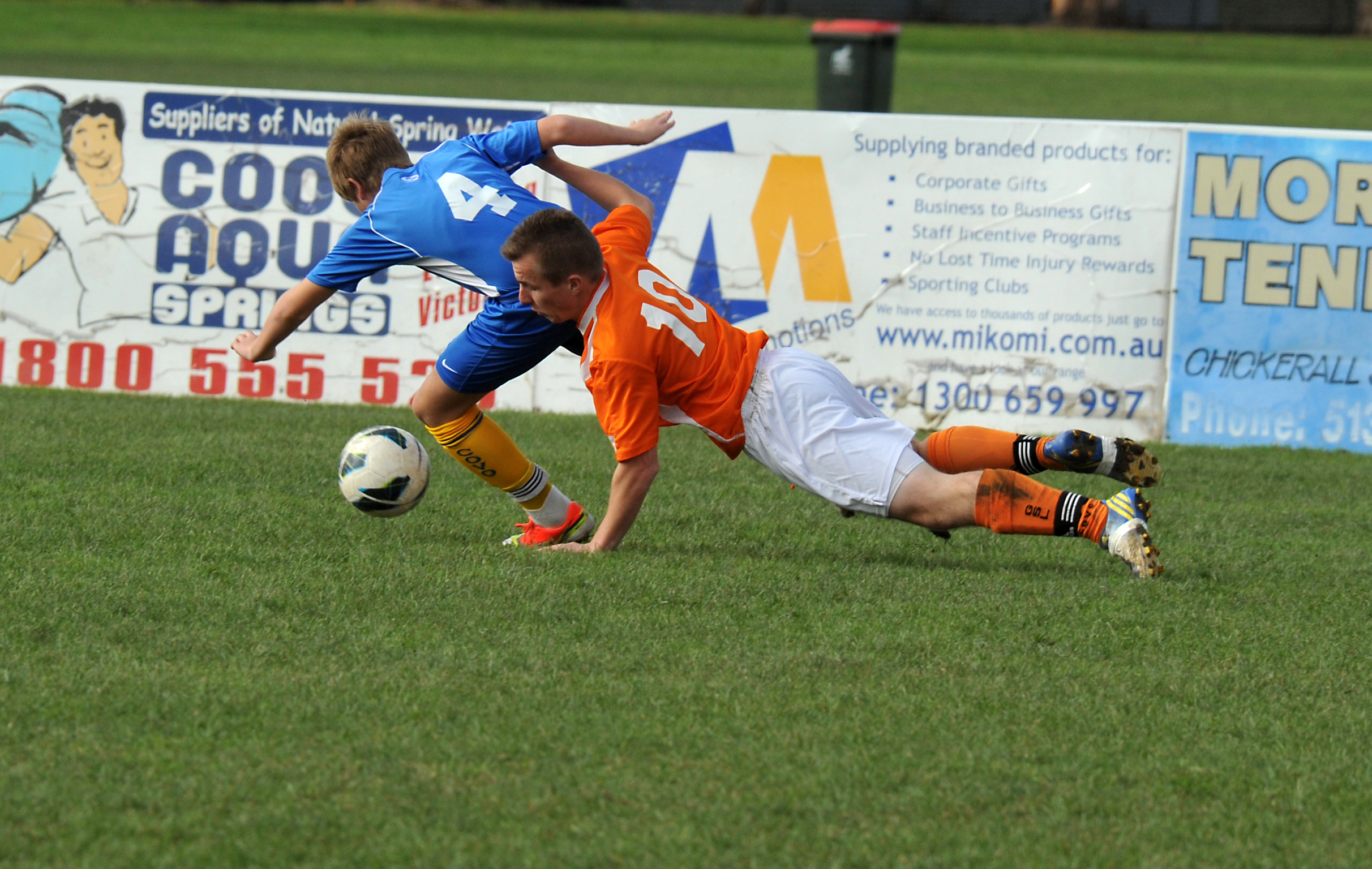 GIPPSLAND performed strongly at the Boys Junior Gippsland Country Championships held in Traralgon at the weekend.
In the four divisions contested, Gippsland featured in three grand finals and South Gippsland in one.
Bendigo was the dominant team at the championships, winning three of the four finals, including sharing a championship with South Gippsland.
"It was a fantastic weekend, it was very well attended, and the sun was shining and that made all the difference," Gippsland Soccer League football manage Paul Crowe said.
"There was a good standard of football on display."
He highlighted South Gippsland's performance at the championships, who had entered the competition for the first time, and was named dual championships with Bendigo after the final finished nil-all following extra time.
He said the Gippsland teams performed well, with the under 14 team defeating Bendigo in the final 3-1.
"They had not beaten Bendigo in a while; they brought their A game to the grand final," Crowe said.
He said feedback from visiting clubs and spectators was fantastic, with many praising the organisation of the event.
"There were no discipline issues and it was well supported by family and spectators," Crowe said.
"Special thanks go to Traralgon Olympians and Traralgon City who were joint hosts of the championships; they did a fantastic job.
"And Latrobe City Council had the ground looking fantastic, the facilities were great."
Melbourne Victory also attended a meet-and-greet session held at the championships.
RESULTS
Finals
Under 12 boys Bendigo 3 v 0 Gippsland
Under 11 boys Bendigo 0 v 0 South Gippsland
– dual winners
Under 14 boys Bendigo 1 v 3 Gippsland (14s)
Under 16 boys Bendigo 1 v 0 Gippsland (16s)