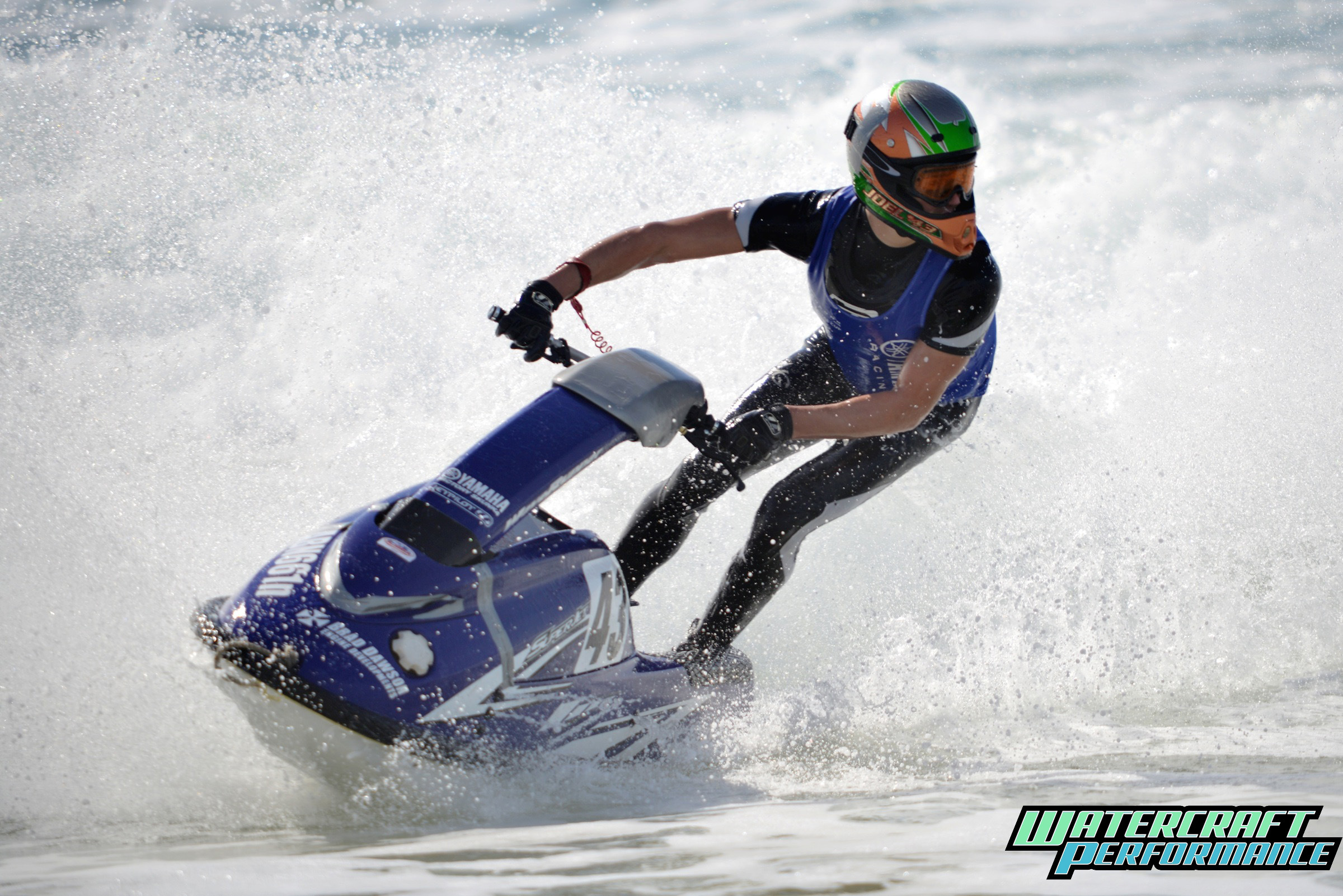 Traralgon's Joel Barry has raced to the top to become Australia's number one jet skier, despite almost giving up on the sport.
The 19 year-old former under 15s world number two had only been racing jet skis for two years when the sport began its decline in Australia after the 2007 World Jet Ski final.
Following a five-year hiatus from jet skiing, Barry returned to compete in the 2012 Australian flat water titles, however a death during the race forced the cancellation of the event.
Barry decided not to compete in Australia again, because there were no opportunities to race.
However, when asked by a friend to ride his modified jet ski in the Australian Pro Ski surf title in Queensland earlier this month, Barry decided to give the sport another chance, even though he had not trained regularly for sometime.
With the chance to ride a stand up jet ski, made more powerful when fitted with a sit down engine, Barry travelled up to Coolum Beach, competed and won the title to be named the best jet ski racer in the nation.
"I'd never ridden a jet ski like that before, not up until the morning of the race," Barry said.
"In the surf it's completely different to flat water like I'm used to."
The win has re-ignited Barry's passion for the sport, which stems from his father David, a former Australian champion, who steered his two son's into the sport when they were teenagers.
Barry was now looking to Thailand, where he hoped to compete in the King's Cup in December.
"I'd love to go, but it's a matter of getting the time off work and being able to afford it – the transport of the jet ski is the biggest cost," Barry said.
"If I could get some support that would really help."
Failing that, Barry said his next big event would be the 2014 World Jet Ski finals at Lake Havasu, Arizona, which he has begun preparing for both on the water and off.
"I'll be racing on a different jet ski again, we're building it up and, when we're finished with it, it will hopefully be capable of 65 miles (105 kilometres) per hour," he said.
"We bought the jet ski in 2007 for the next world championships, then I broke my leg playing footy and couldn't compete so the brand new jet ski has been sitting in the shed since."
Barry said the broken leg was part of the reason for his time away from the sport, but he said it was mostly due to the sport's decline in Australia, and the little support.
"There's becoming a resurgence in the sport now," he said.
"Young people are really interested and want to bring it back.
"There's some things starting up in New South Wales, so hopefully I can go in a few competitions before heading to America."
To sponsor Joel Barry, email him at joel_barry@hotmail.com