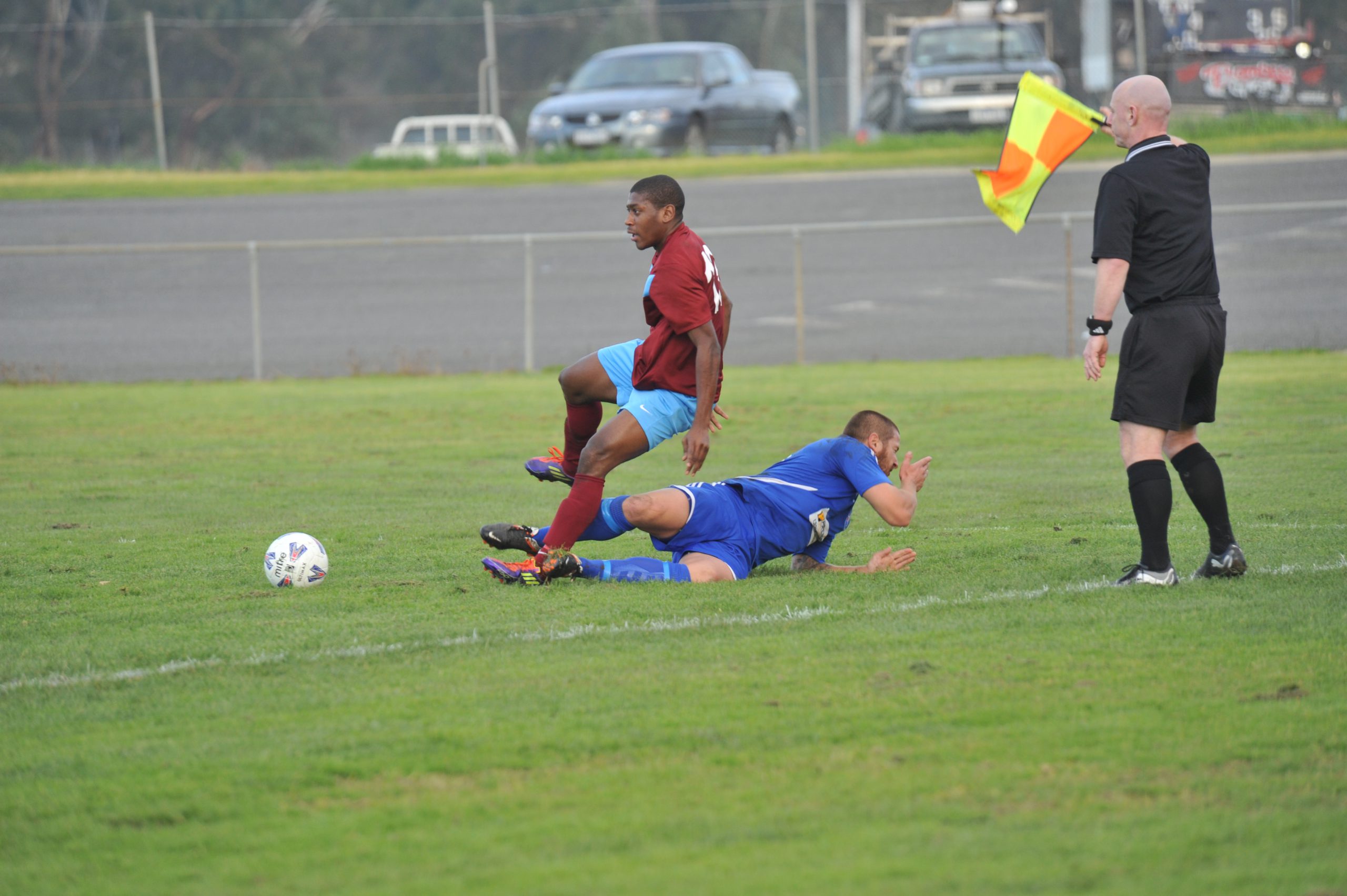 MORWELL Pegasus has snapped its seven-game losing streak with a 3-1 victory against Malvern City on Saturday.
The away victory has lifted Pegasus from bottom to 10th place on the State League Division Two ladder.
"We are not taking it for granted, but there are no excuses why we can't do well for the second half of the season," Morwell coach Dale White said.
"We can move on now and get some momentum for the second half of the season and finish the season on a positive note."
However, White admitted it was not all smooth sailing for Pegasus.
Morwell failed to convert any of its chance in a dominant 15-minute period of the first half against City.
"I felt a bit of deja vu from the South Springvale game where we lost 6-1 after dominating the first 15 minutes of that match and we could not score," he said.
"All I was thinking was, like with Springvale, that City would go up and score, and they did have two to three breakaways and they had some glorious chances to score.
"But our 'keeper, Pearce Morrison, was outstanding; he made three fantastic saves."
The breakthrough for Morwell came moments before the half-time, when recent Noble Park signing Naseer Mohammad placed the ball in the back of the net.
White said he expected Malvern City to come out firing in the second half, but it showed little resistance as Pegasus took control of the match.
Chris Wynne and Chris Duncan scored Morwell's second and third goals as it went on to secure the points.
"We defended well and in the middle park Robert Ruffell and Marquin Smith played exceptionally well," White said.
"And the performance from Jaime Prictor was outstanding; its a real coup for the club to have him."
White said the win provided Pegasus with an opportunity to turn its season around, which would coincide with the return of Steve Maselli and Paul Byrne from injury in the next fortnight.
However, he said the inclusion of strikers Mohammad and Prictor and the return of Maselli and Byrne would create a "few headaches in regards to selection".
"Even our captain Rob Wynne, who is coming back from injury, is going struggle to get in," he said.
"But it's a welcome headache, pressure is now on me to put it on them to hold their shirt."
Pegasus faces its "hardest trip" when it travels to take on third-placed Dandenong City on Saturday.