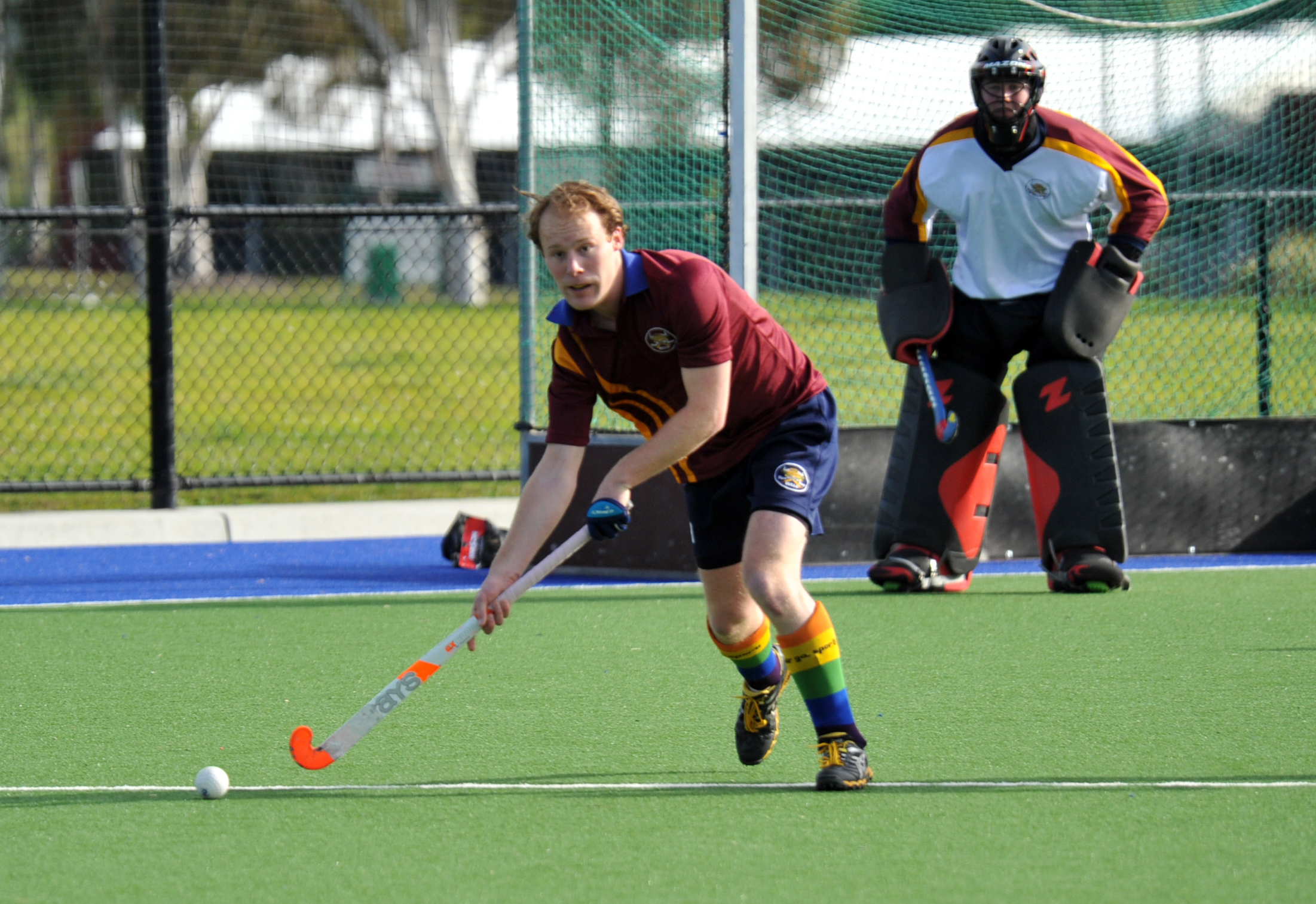 The Gippsland Bulls' battle for promotion to hockey's Vic League one has been bolstered by the arrival of star international recruit Thomas Brouwer from the Netherlands.
At 24 years of age, the talented midfielder and defender is a class acquisition.
Brouwer played professionally in the German Bundesliga in Krefeld last year, and has previously competed in the Dutch second tier league.
Having completed his second masters degree, Brouwer decided to combine hockey with a trip through Australia, New Zealand and south east Asia and heard about the Bulls from a former teammate of head coach Steve Pearse, who played in Holland for HC Boxmeer.
"He brought me into contact with Steve… and from that moment it went really fast," Brouwer said.
"I would come to play hockey, do some coaching and they would arrange housing, show me some of the country and help me out finding a job.
"Also, the idea of experiencing Australian culture more than only as a tourist attracted me a lot."
Oblivious to the Vic League game style, Brouwer's first match in late June was an eye-opener.
"I found the game style to be chaotic," he said.
"A lot of energy was put into wrong things. In general we like to play more on ball possession in the Netherlands.
"As Johan Cruijff (one of the greatest soccer players of all time) once said 'If you have the ball, your opponent can not score'. I believe a mixture of Dutch control and Australian 'fire' would be good."
As an experienced coach in his hometown of Veghel, Brouwer has set about bringing more structure to the Bulls' play, collaborating extensively with Pearse to polish the side.
He has also led some training sessions, providing tips to improve individual and team performance".
Already Brouwer has made an impact on the pitch, tightening the backline which has conceded just four goals in the past five rounds.
"In general I like to see myself just as one of the guys. In matches I play as a fullback with a free role," he said.
"During matches I try to be a resting point for the team, controlling the game and speeding up when possible."
Bulls coach Pearse was delighted to have Brouwer on board, as the club continues to strengthen its Dutch connections.
"It is a very special moment to have someone of Thomas's ability to join us for the rest of 2013. Hopefully he can impart some of his knowledge to us, and us in turn back to him," Pearse said.
The Bulls defeated Knox 3-2 at the weekend.