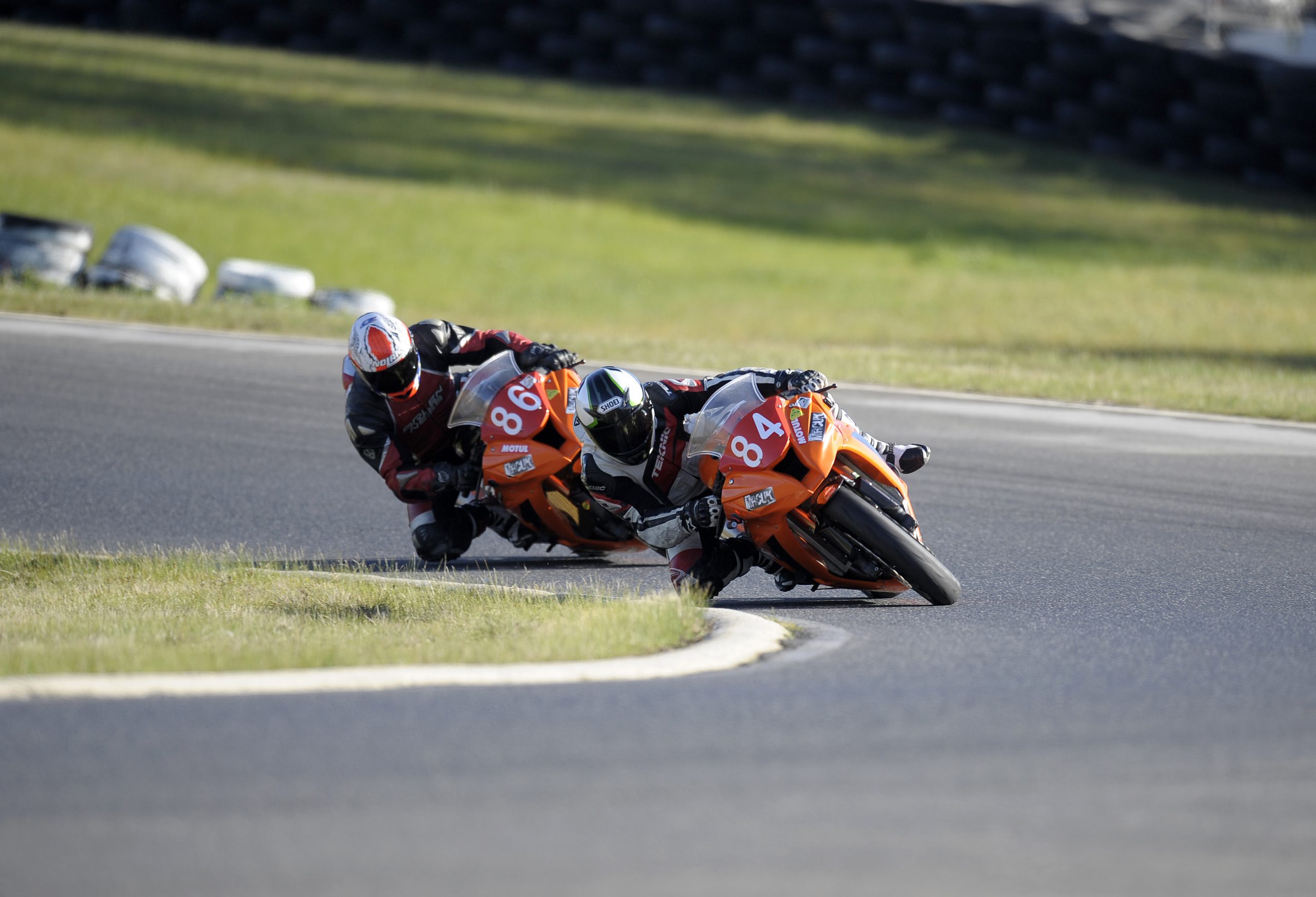 MOE motorcyclist siblings Nathan and Tyson Jones are within touching distance of a one-two Victorian Road Racing Championships finish following an emphatic second round showing in late June.
Nathan leads the Superbike series from Tyson, ahead of next week's final round, after posting a Broadford track Prostock lap record of 57.527 seconds on his Kawasaki ZXR 1000 en route to victory in both classes.
His 3J Racing teammate and brother was hot on his heels, posting a best lap time three-tenths of a second outside the new record, and finished runner-up in all three Superbike/Prostock races.
Aiming for a repeat of their 2010 debut road season, when they occupied the Hartwell Motorcycle Club feature series and novice championship top two, the duo went into the VRRC second round with a firm plan to dominate the podium.
"We went into the weekend with an idea of how we wanted to go and we knew the lap record may have been in our sights," Nathan said.
"The weekend went perfectly getting the lap record and also gaining first place in the championship for both the Superbike and Prostock classes.
"It was also great with Tyson being right there pushing me."
The competitive pair's perennial sibling rivalry began at a young age, when bush bashing bikes with their father was a battle for supremacy.
"It's always been competitive… it was always a race basically," Tyson said.
"I think we both definitely want to beat the other one but it's good because we help each other out a lot with setup and all that sort of stuff as well.
Nathan believes the attitude has been an impetus for prosperity.
"I think we could put a lot of our success down to Tyson and myself always pushing each other," he said.
"We also trust each other a lot on the bikes, so pushing hard on the track when we are very close to each other helps both our riding."
Combined, the Jones boys have proved near unstoppable in 2013.
They lead the Team Shield feature race championship for Gippsland, a traditionally unsuccessful frontier for the region.
Nathan also heads the Interclub Superbike Championship with two rounds to go, but the focus remains on the VRRC final round to be held on 24 and 25 August.
Nathan has an almost insurmountable lead in the series, but Tyson said he would be pushing hard to usurp him nonetheless.
"I'd like to win the round, I think the championship will be pretty hard to take of Nate he has a pretty handy lead now, but I'll definitely be trying," Tyson said.
"There's not a lot in it, most tracks we're within… half a second of each other, it's normally close racing."
Now established riders on the circuit, Nathan said his goal was to reach A grade and continue winning at state level, before moving up to the ASBK Prostock championship next season if he could secure the funding.
But for now, the brothers are simply enjoying the ride together.